Posted on December 30, 2016
What a year 2016 has been for epic drone photography!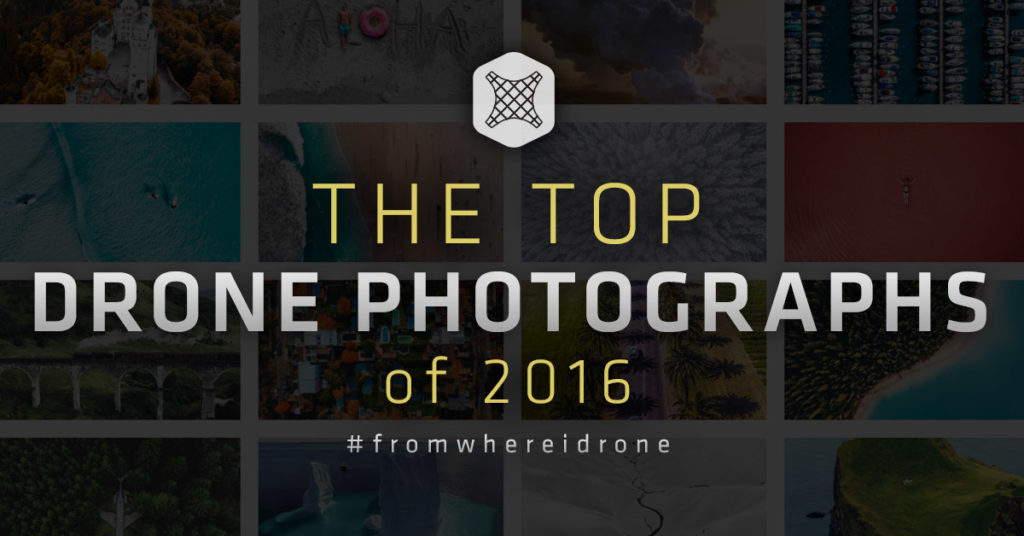 Last year there were over 12,000 photos tagged with #fromwhereidrone and I am happy to share that this year on Instagram there are now almost 90,000!
So below is a compilation of the top 50 most beautiful, dynamic, creative and engaging drone photos of 2016 from the #fromwhereidrone community.
I've compiled this list based on several engagement and community factors for photos that were posted to the @fromwhereidrone social channels, like how much a photo has been liked, commented on, and shared by others on Instagram, Twitter and Facebook. I did this using the stat information websites Iconosquare, Socialbakers and Gabstats.
Thanks to these amazing drone photographers and the thousands of others on Instagram that use the #fromwhereidrone hashtag everyday to share their drone work and inspire us all to new heights!
Quick note, I specifically linked to the drone pilot's Instagram photo so that you can easily follow them or just quickly click over to their profile page to view more of their work. So please take advantage of that and show them some love! :)
I can't wait to see what you all create in 2017! #fromwhereidrone
Read More