Posted on October 13, 2017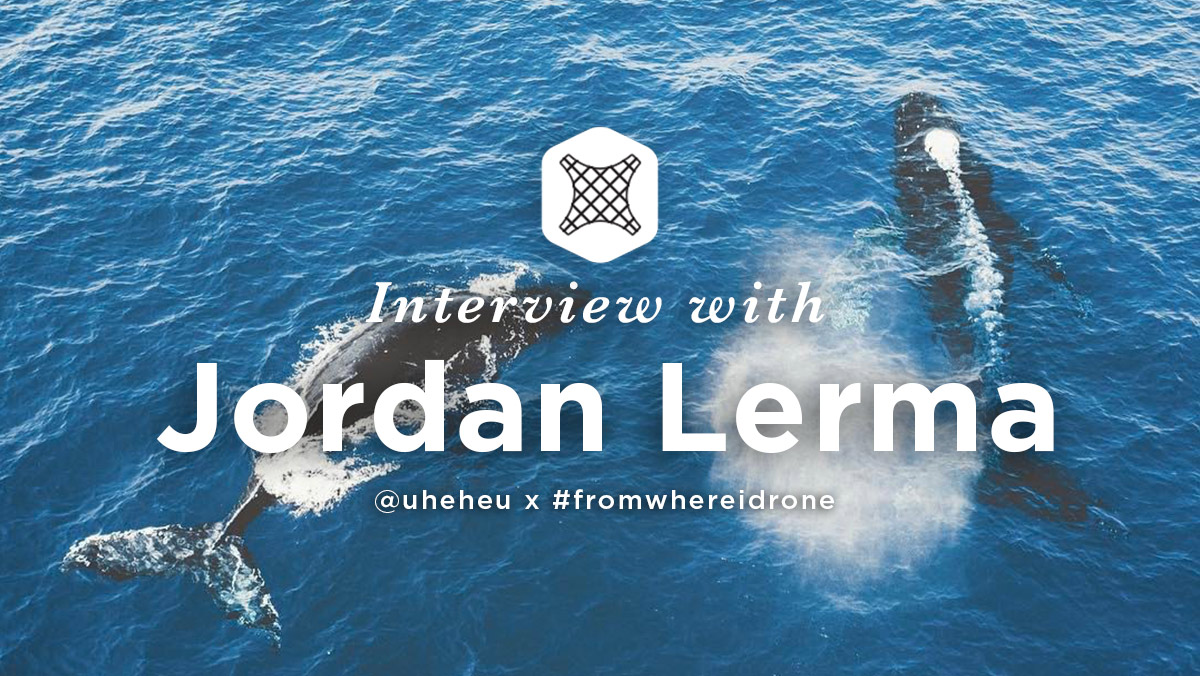 I finally got a chance to interview an amazing drone photographer named Jordan Lerma, aka @uheheu.
Jordan is based in Hawaii and he has an incredible feed that is truly one of a kind. One of my favorite things to see from him is the way he captures stunning aerial photos and videos of whales. His work over the ocean is so mesmerizing that his posts literally rack up millions of views of Facebook & Instagram.
I interviewed Jordan to hear more about his work and process as well as learn about his journey, creative philosophy, gear, and recommended drone & photography resources. I've included lots of drone photo and video work (make sure you hover over the Instagram embedded pieces because those are videos) and I sprinkled a few non-drone pieces to show you how versatile he is shooting below and above the water.
Now let's get started!