Posted on October 14, 2015
Video of the Week: Southern Iceland landscapes and the Northern Lights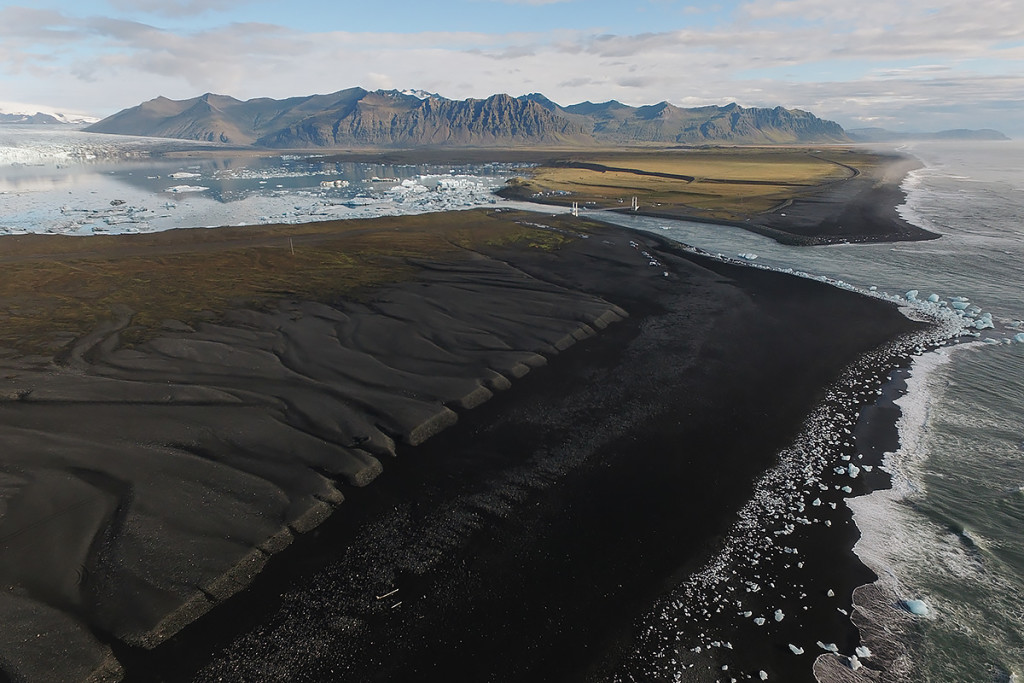 This week Colby Moore, a professional filmmaker based out of Missouri, takes us on a aerial and time-lapse journey through Southern Iceland. Filmed over the course of six days, Colby and his wife spent time shooting black sand beaches,  luminous blue icebergs, dramatic waterfalls, vast emerald landscapes and the Aurora Borealis. Check out the video below and then read the interview with Colby after the jump!
---
Can you tell us a bit about you and your background as a cinematographer?
I've been a professional wedding and engagement photographer for the past seven years, I'm 30 years old and I live in Springfield, Missouri with my wife. I started to get more into video as it became more accessible to DSLR users with the release of the 5D Mk II. I've always been very fascinated by the ability that cameras have to capture the world in ways that are different than the way human eyes can see it. So for my personal video projects I like to use slow-motion and time lapses and aerial shots to show these amazing places from different perspectives.
What prompted this project?
Iceland is of course every photographers dream location. As soon as we made plans to go there I knew that I wanted to put a lot of work in to make something special to remember our first trip.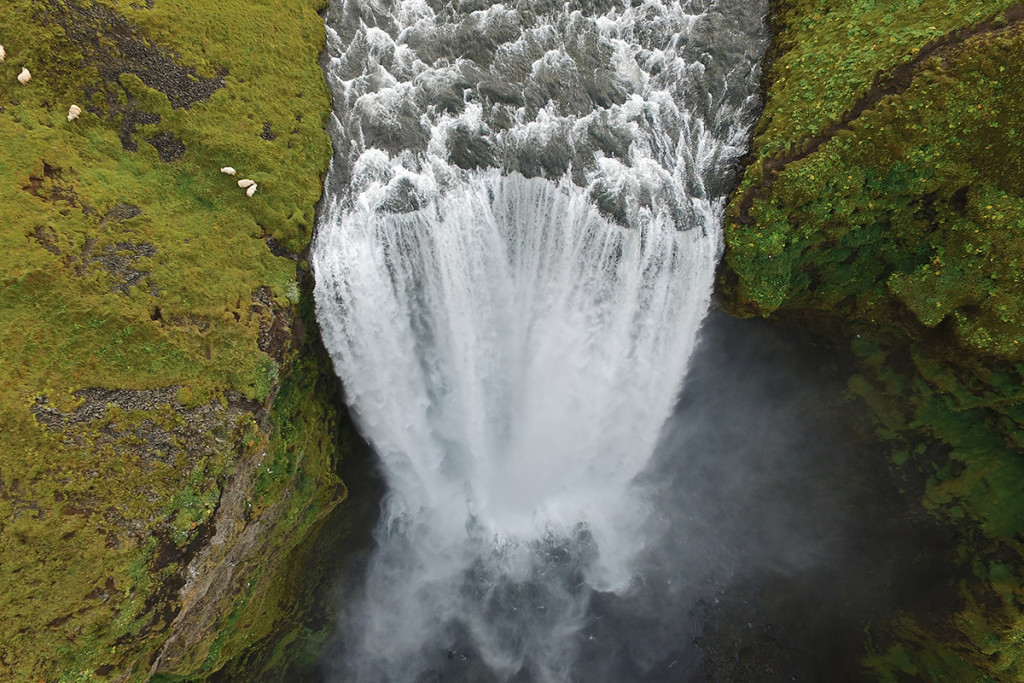 You filmed so many incredible locations. How did you scout these amazing locations?
I'm a very avid user of Google maps so I spent hours just searching around the country and looking at street views and photos that other people have posted using Panoramio. I also love using the satellite views to decide what would make for great drone shots.
How long did it take to shoot this?
We were in Iceland for a total of six days, and we were on the go and taking photos and video pretty much nonstop. We rented a camper SUV so that we could make it out to some of the more remote locations and so that we could sleep wherever we wanted and enjoy the northern lights away from any civilization.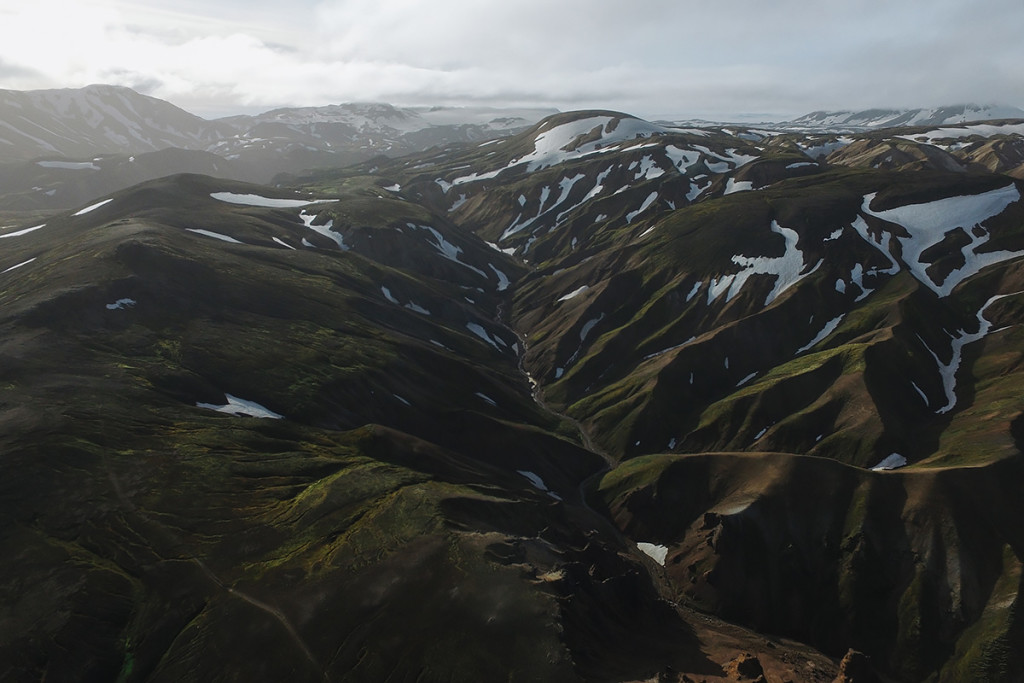 Do you have an interest story related to this ICELAND project?
The highlands of Iceland are a very challenging place to get to. We drove over the roughest roads I've ever seen for hours to get out to some of the locations. This was my first time ever driving through creeks but apparently that's a normal thing for Iceland! Iceland is also an insanely windy place. I was shooting some time lapses at a waterfall called Haifoss and a crazy gust of wind almost took my camera and heavy-duty tripod over the edge of the canyon.
What is a tip you have for those looking to shoot amazing aerial videos like this one?
Practice a lot to make sure that you are good at flying and are able to fly the drone confidently. Also, make sure to get insurance on your drone before flying it because no matter how confident you are, nature is unpredictable and accidents can still happen. I actually lost my first drone to a storm front that blew it away, and I'm so glad that I had insurance otherwise I probably wouldn't have been able to get a new one before we went on our trip.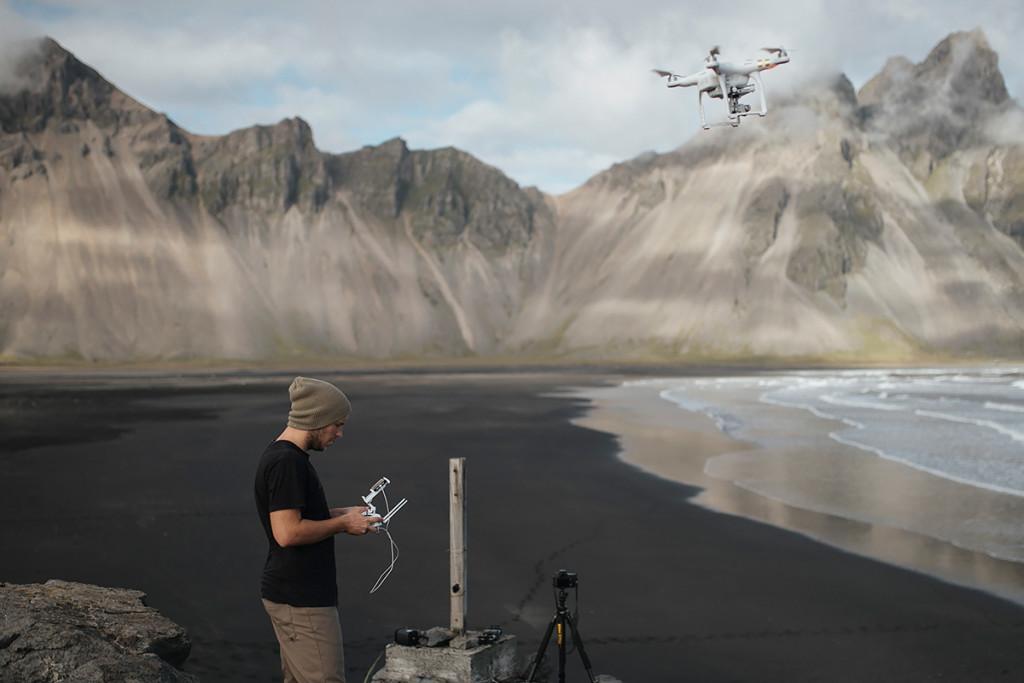 What gear did you use to shoot this and edit it?
All of the aerial footage was filmed using a DJI Phantom 3 Pro. The time lapse footage was done with Nikon D750 cameras and a few of the slow-motion clips were done with a Sony RX100 IV. All of the editing was done in Premiere Pro.
What is next for you?
Before we went to Iceland we spent four weeks doing a crazy road trip around France, Spain, Portugal, Switzerland, Italy, and Austria so I have a ton of footage to go through and put together a video from those places. And in about two weeks we are heading out to the California coast and I'll hopefully be doing some more drone flying at some of the beautiful locations out there.
Filmed with a DJI Phantom 3, Nikon D750, Sony RX100 IV and edited with Adobe Premiere. Music by Sing by Bellarive.
To see more of Colby's work visit his website or Instagram page.