Posted on October 13, 2016
Drone Video of the Week: Vindur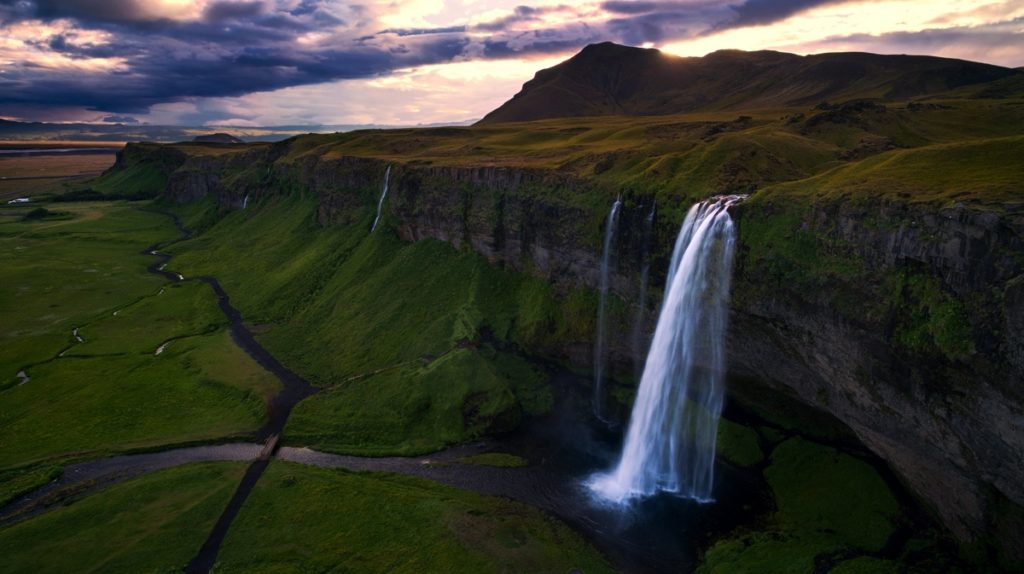 This week I am featuring my friend Vadim Sherbakov's epic Iceland drone video called Vindur (which is the Icelandic word for "wind").
Vadim's video takes you through Iceland's stark, vast and cold yet beautifully desolated mountain ranges, valleys, waterfalls, glaciers, and canyons that can only be found on this unique island.
Be sure to scroll down before to read more about Vadim's project and his personal tips and tricks on how he goes about putting together a drone film like this one.
What prompted this project?
The first time we were in Iceland I forgot my tripod and some lenses. I felt bad about it throughout my entire trip but I knew we were going to have to come back!
So we were so lucky to be able to come back this year when we had not only my on the ground camera, but also our drone. This afforded me the opportunity to be able shoot this new film from very unique perspectives.
Also, Iceland is so beautiful, that it sits right in your heart so you always want to go back.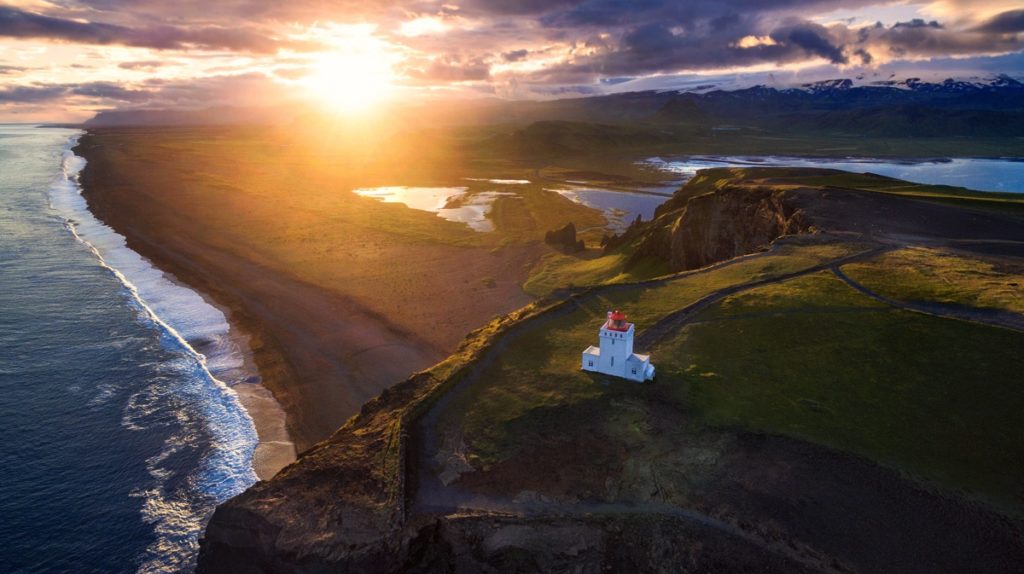 Do you plan your shots out in advance, or search while you're there? 
We researched all the locations in advance, but we did not know exactly what to expect and whether the drone footage would even turn out. We had a few amazing surprises along the way though which we accidentally discovered, like the most beautiful road in Iceland – F208.
Our process of shooting was pretty simple, especially when you compare it to a big budget production. We used a DJI Phantom 3 Professional and Polar Pro filters.
Once we arrived at a location we would take into consideration the weather conditions and light and then we would plan exactly how we were going to fly and what we would focus on.
I always shoot extra footage and I like to record my video clips by flying backwards, forwards and sideways. This is because you never know which angle might be the best one to use in the edit.
I also suggest using filters so that you can shoot at a slower shutter speed like 1/50 of a second so that you footage looks more cinematic.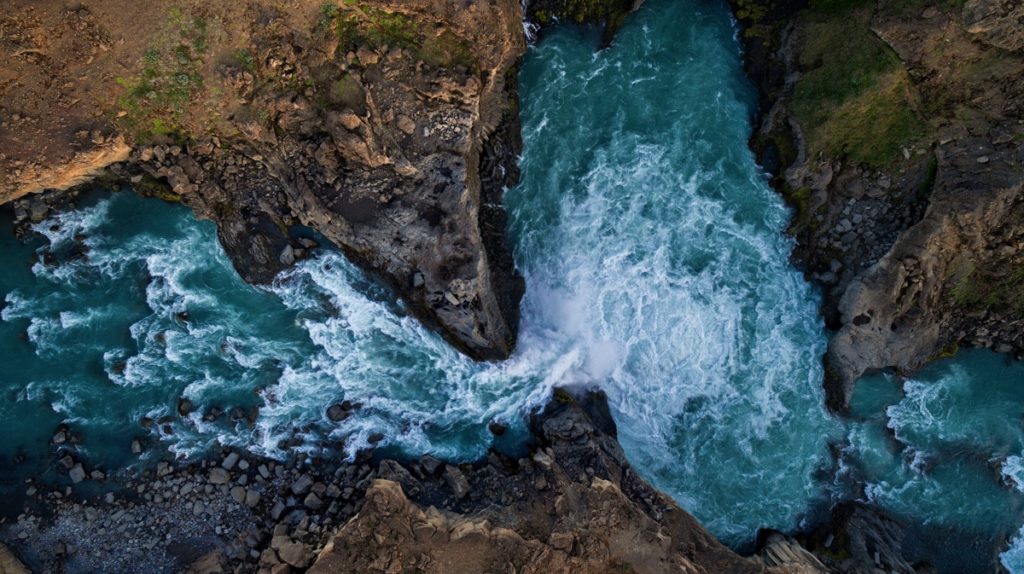 What are stylistic or composition elements you lean on when shooting?
We always strive for a more slowed down, cinematic motion, with big scale landscapes or unusual textures and patterns. We rarely speedup our footage and prefer for it to have a more silky smooth look.
Do you have any interesting stories related to this project?
Haha well I remember when we had to cross 21 rivers by car to get to this one location to shoot (it's the very unusual mountain range you see in the film). We have never done anything like that before, so crossing a river in a car was a completely new experience for us.
We also eventually learned that it's most inconvenient to cross the rivers in the afternoon because that is when the rivers are at their fullest since they get filled up by melting glaciers. If we can get a great shot though then it was all worth it :)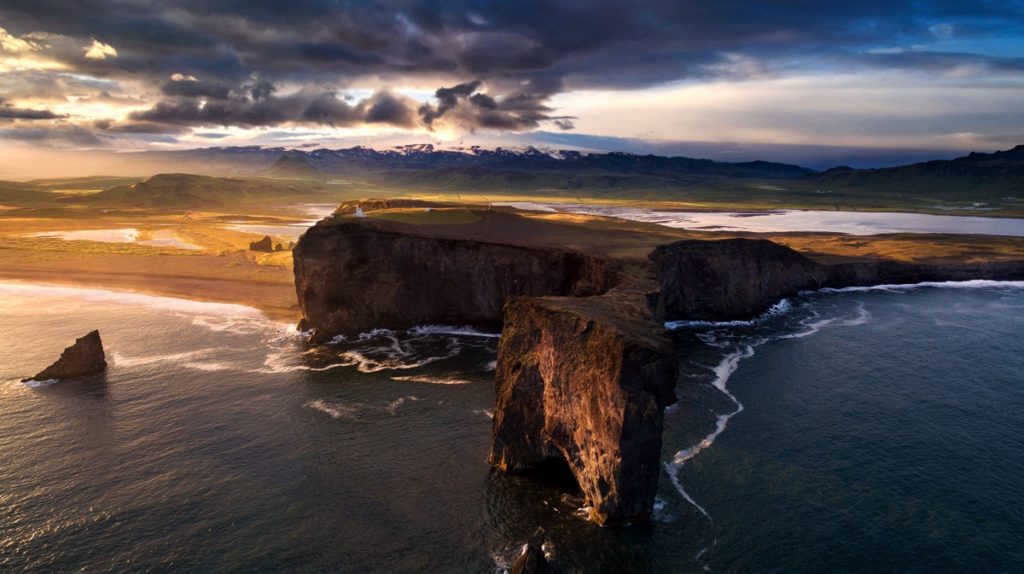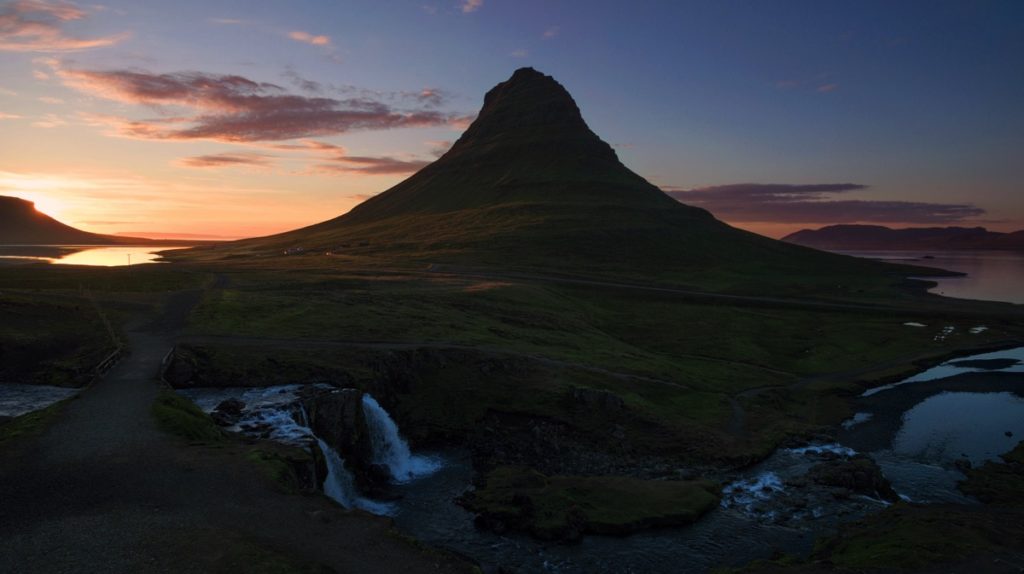 What is a tip you have for those looking to shoot amazing aerial videos like this one?
Plan ahead carefully, but prepare for last minute changes. Have a plan B if the weather is bad. Also overshoot, so you have more options for an edit later on.
When you think "Ok, it is time to hit stop" then keep on flying for another 5-10 seconds, you'll be thankful once you go to edit your footage.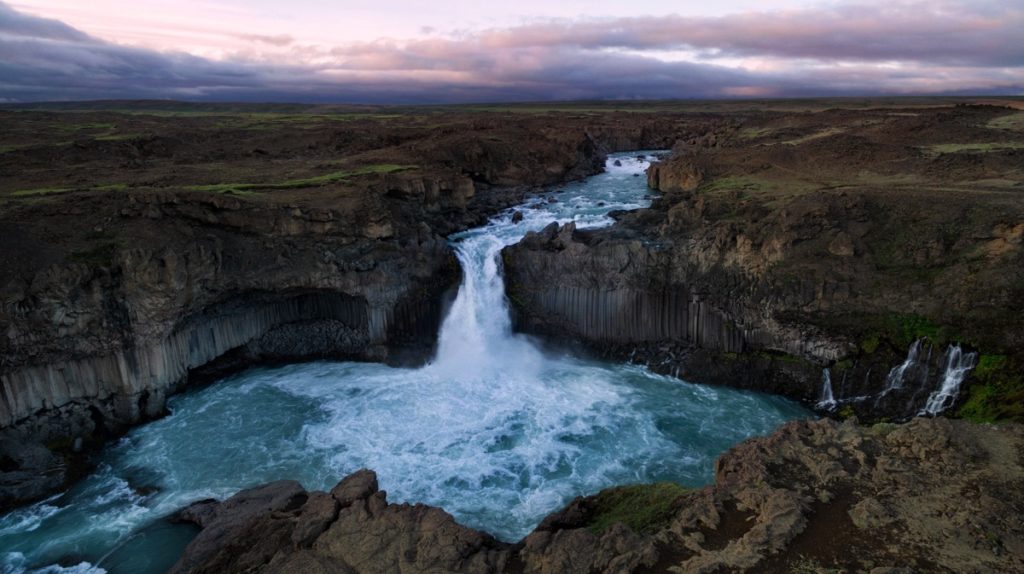 Can you share a bit about your post-processing process?
I primarily use Adobe Premier Pro, After Effects, Photoshop, Audition, and Magic Bullet for color grading.
My process is as follows:
I sort my footage In Adobe Premier Pro and tag the best shots green and the second best shots blue.
I then search for the right music. I always base the edit on the music. I found two awesome tracks for this project by a great composer named Tony Anderson and
then I mixed them together in Adobe Audition.
Next I created a preliminary edit based on the music, all while I continuously cut footage together and mix the audio tracks.
Then I put in some sfx to enhance the viewing experience. This is all done in Premier Pro.
Once the edit is finished I export all the necessary scenes into After Effects and start cleaning up the footage by removing cars and people etc…. I also correct some of the distortion that arises when you shoot with a wide angle lens so I apply the optic compensation effect to fix those issues.
When all that is finished I color-correct the footage so all scenes look similar in terms of brightness/level/saturation/etc…
After that I use Red Giant Magic Bullet plug-in for the color grading. I start this process by using one or two presets as a foundation and then I build my own custom looks.
The last step is when I use Photoshop to create a film cover to help make the film have that professional look.
The one trick I use when editing is not editing it in 4K. I like my films to be 3K as a final edit, so I can have some extra room to move within the 4K size so that I can make the composition perfect.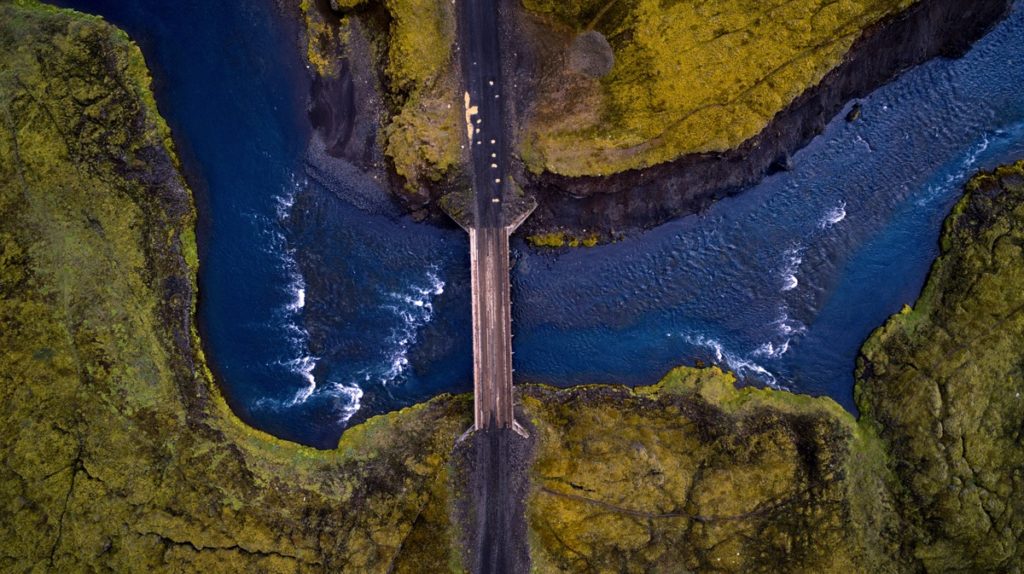 What gear did you use to shoot this?
I use DJI Phantom 3 Professional and Polar Pro filters only. Isn't it great what you can do with this machine :)
Is there something you learned from this project that you will carry with you into your future work?
I am bad drone operator:) My wife, and co-creator of this film, is really good at capturing smooth footage. So I like to have her operate the drone.
She is also more daring at flying the drone than me. I am always get worried that something is going to go wrong so I am overly cautious. She is able to push the envelop though.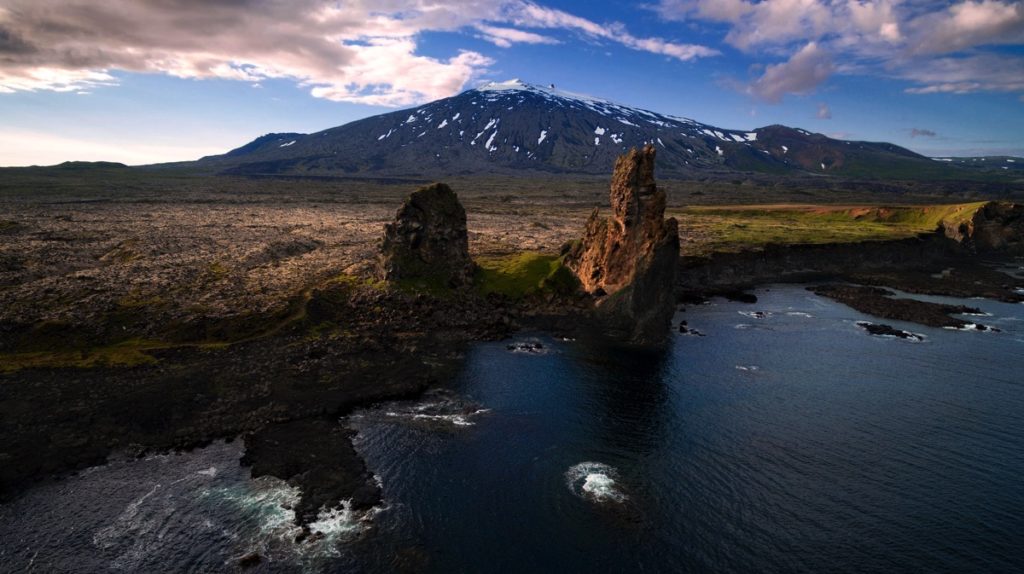 What is some advice you would give to someone aspires to great beautiful work like this?
Learn how to edit, color correct and color grade your footage. You should treat all your shoots, even small ones, like you are making a Hollywood movie. Go though a lot of film references so you can be inspired and I don't just mean drone films, but cinematic videos to see how professionals shoot and edit.
What is next for you?
We are planning to go to Greece next month to shoot in the amazing Meteora. Then New Zealand is always in our future but we don't have an exact date planned yet. So stay tuned!
Thanks to Vadim for sharing his thoughts and thanks to you for reading! Be sure to check out more of Vadim's work Instagram feed and Vimeo page.