Posted on January 15, 2017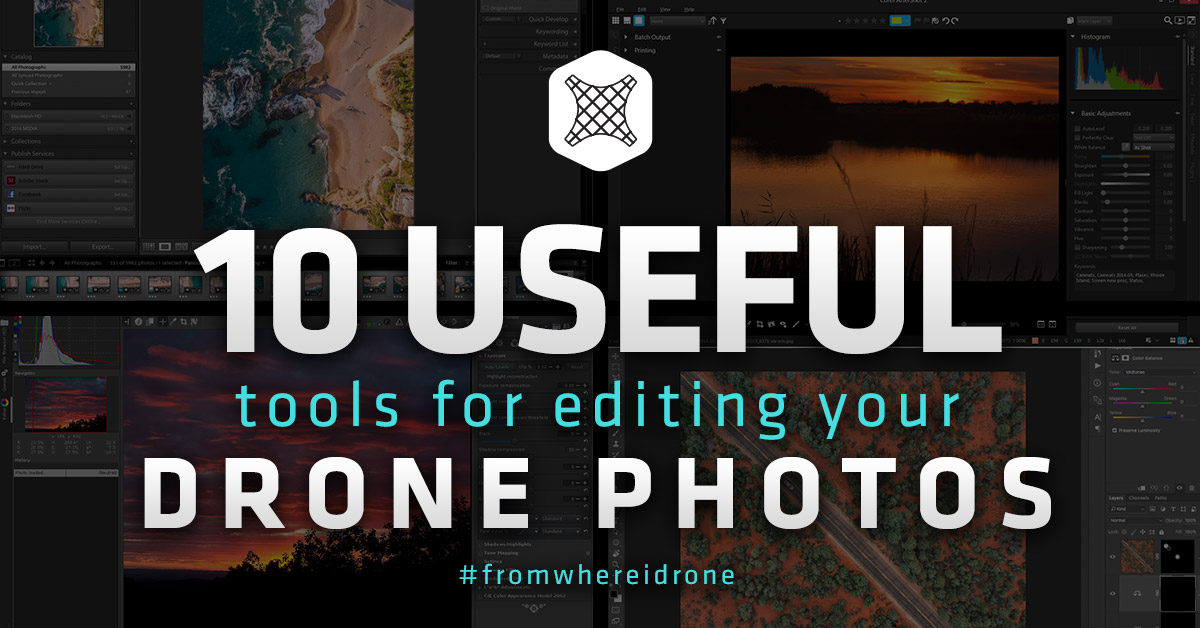 In the world of aerial drone photography, the possibilities for creating an amazing image really starts to takeoff after begin editing it.
And since editing photos is such an important part of my workflow since it is how I can tweak an image to my unique vision, I thought it would be helpful to do a big overview of 10 photo-editing applications to help you realize your full potential when it comes to photography.
Now there is a lot written about the first two popular options on the list, but the others, depending on your budget, can be great alternatives as well.
All the options offer a free trial and at the very end of this article I even link to a few basic free options to help you get your feet wet if you aren't yet able to spend any money.
Except where noted, each program has the most important editing tools you'll need such as brightness/darkness, contrast, saturation, sharpening, cropping, and re-sizing and they offer non-destructive editing which means any edits made won't overwrite the original file.
So let's get started! Read More