Posted on August 30, 2016
This is a special post done in collaboration with me and Vadim Sherbakov who is an independent interactive web and mobile application art director and photographer based in Moscow, Russia. To view Vadim's work, visit his Instagram feed and Vimeo page.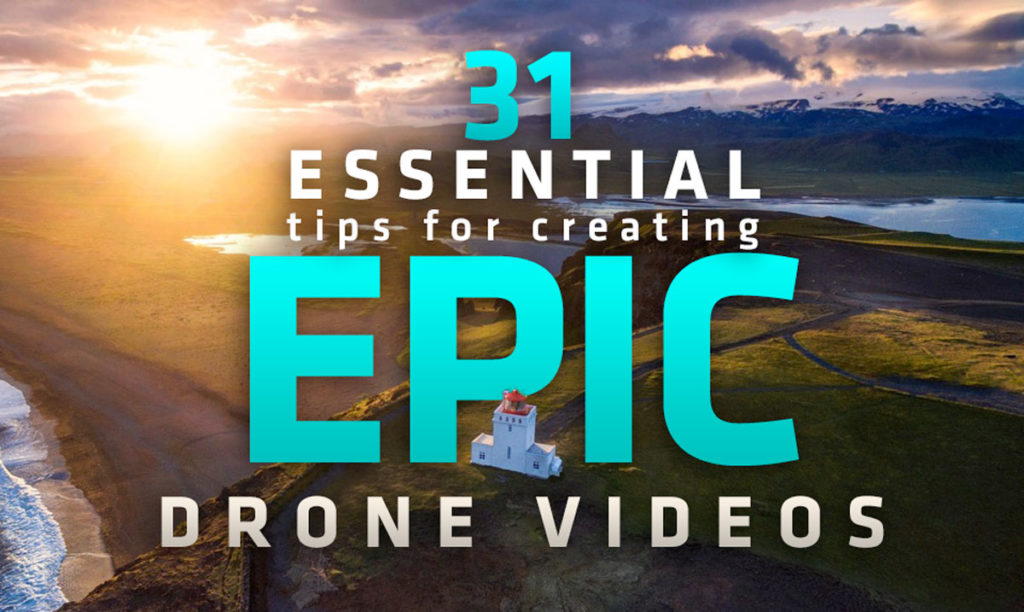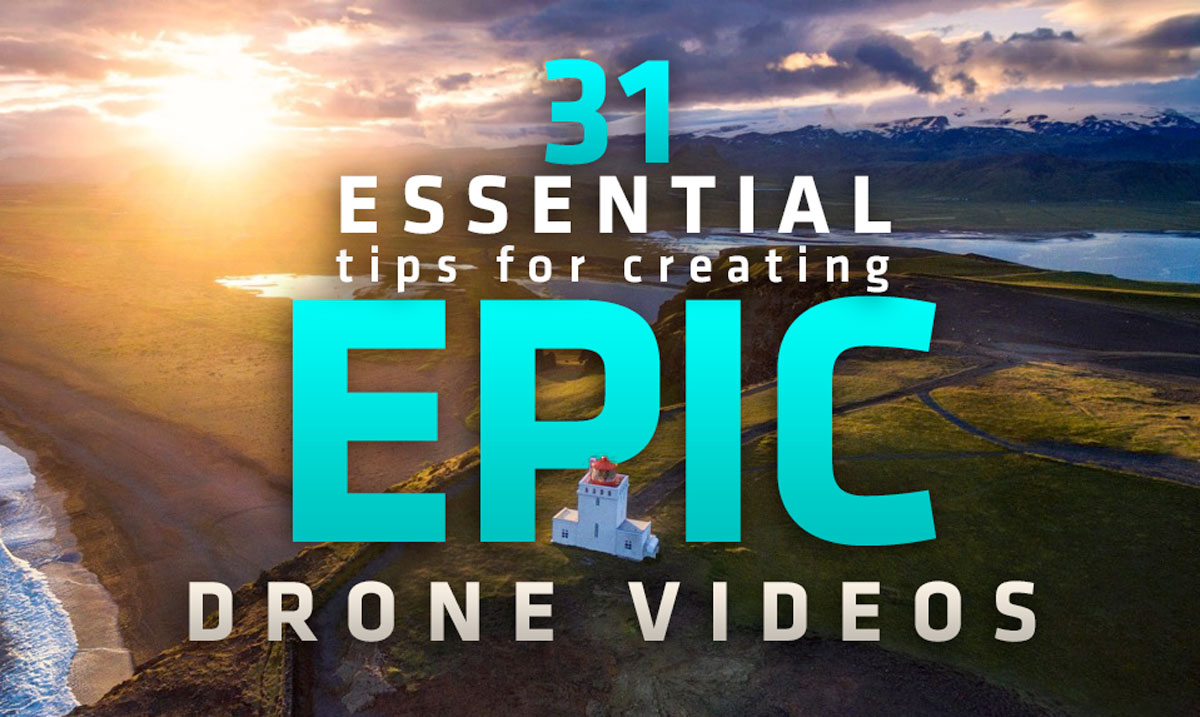 If you're looking to take your drone videos to the next level then the tips below were created just for you!
After you implement these tips into your workflow, you'll capture better looking, higher quality, more engaging, cinematic drone videos.
While a DJI Phantom 3 and DJI Phantom 4 were used to compile the information, the tips included below can be applied to all types of drones models from other manufacturers.
Keep in mind that the tips are divided into 2 sections, Production and Post-Production. Let's first start with some production tips.
Production tips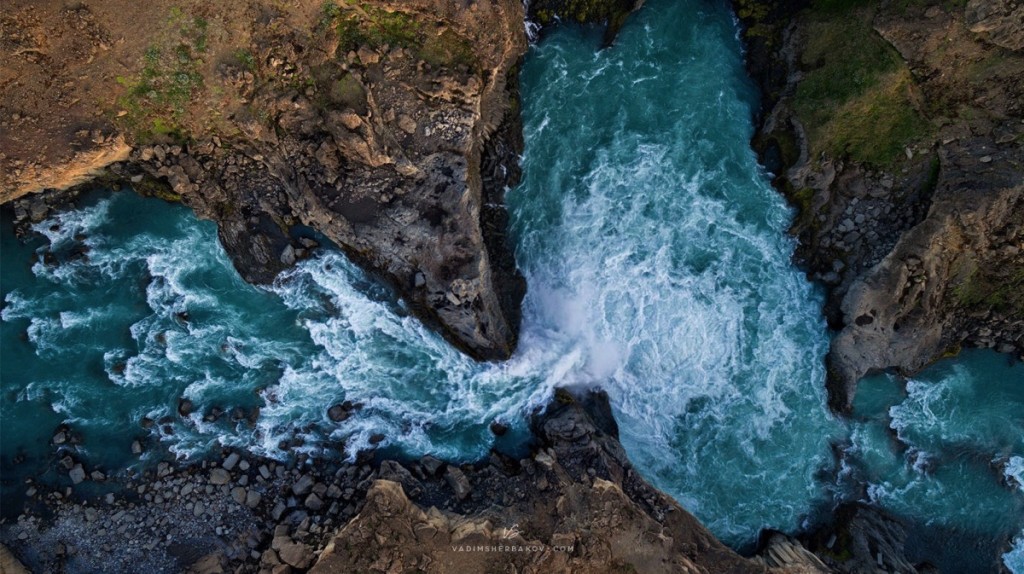 1) Camera Settings
DJI drones use 12mb Sony sensors in both the Phantom 3 and Phantom 4 cameras which is why I always recommend using the lowest ISO possible, preferably 100 to avoid getting grainy footage.
The higher the ISO the grainy/noiser the image is going to be.
That is also why you should use D-Log under Picture Settings opposed to the default ".mov" or ".mp4" video codec setting. D-log captures a flatter, less contrasty image (see image below) which at first won't look as good as the other options when you play it back because saturation, contrast and sharpness have been dialed back in the profile setting.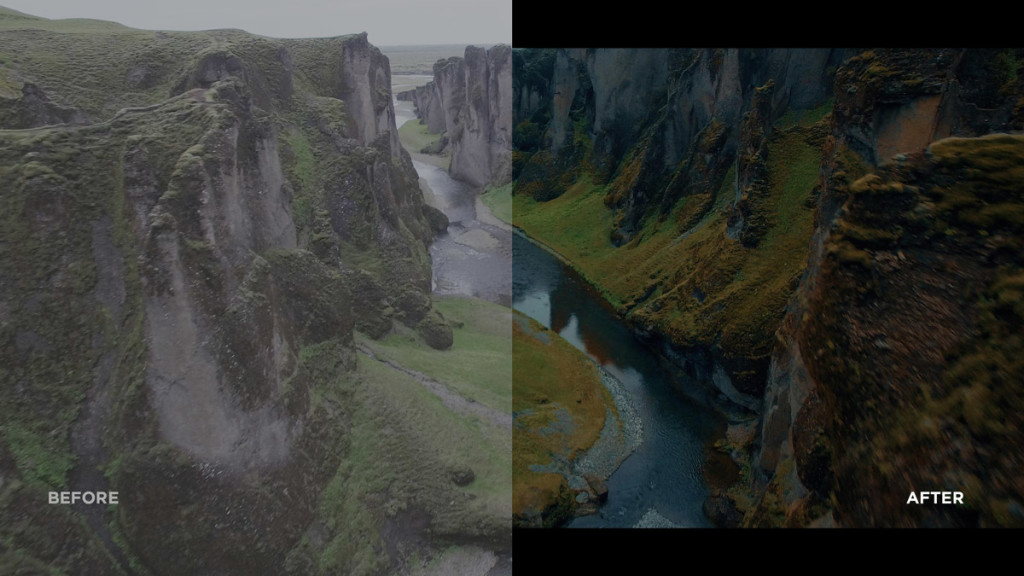 However, D-log gives you the best possible image for capturing more dynamic range, which means it keeps more details in the highlights and shadows, which ends up giving you more freedom in post when you go to color correct and color grading your footage.
This is why it is best to select Standard as the Picture Style because you can then add in the exact amount of contrast, saturation and sharpness via your video editing/grading software.