Posted on August 30, 2016
How to Film and Edit Epic Drone Videos: 31 Essential Tips
This is a special post done in collaboration with me and Vadim Sherbakov who is an independent interactive web and mobile application art director and photographer based in Moscow, Russia. To view Vadim's work, visit his Instagram feed and Vimeo page.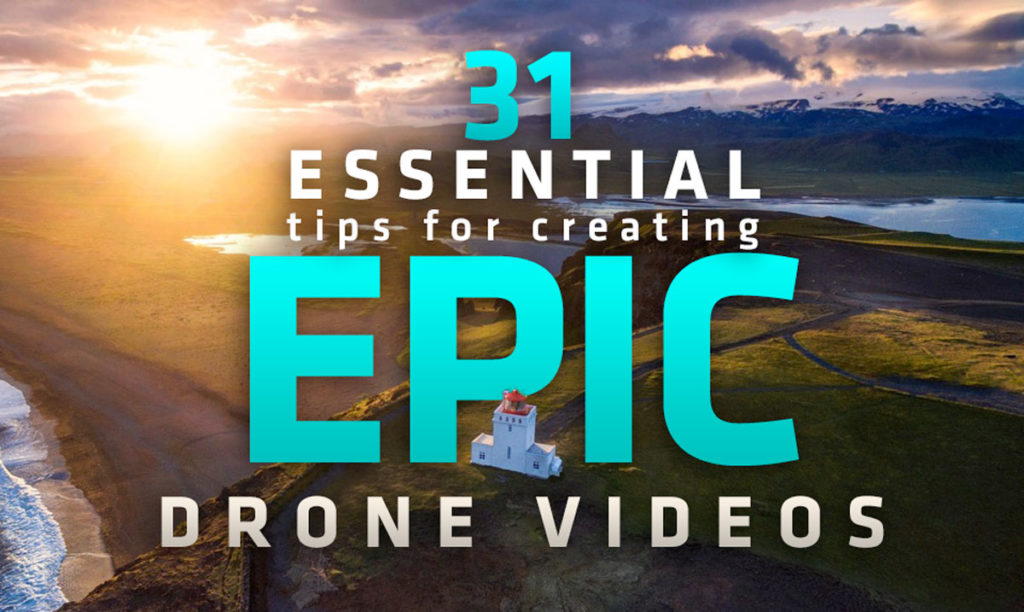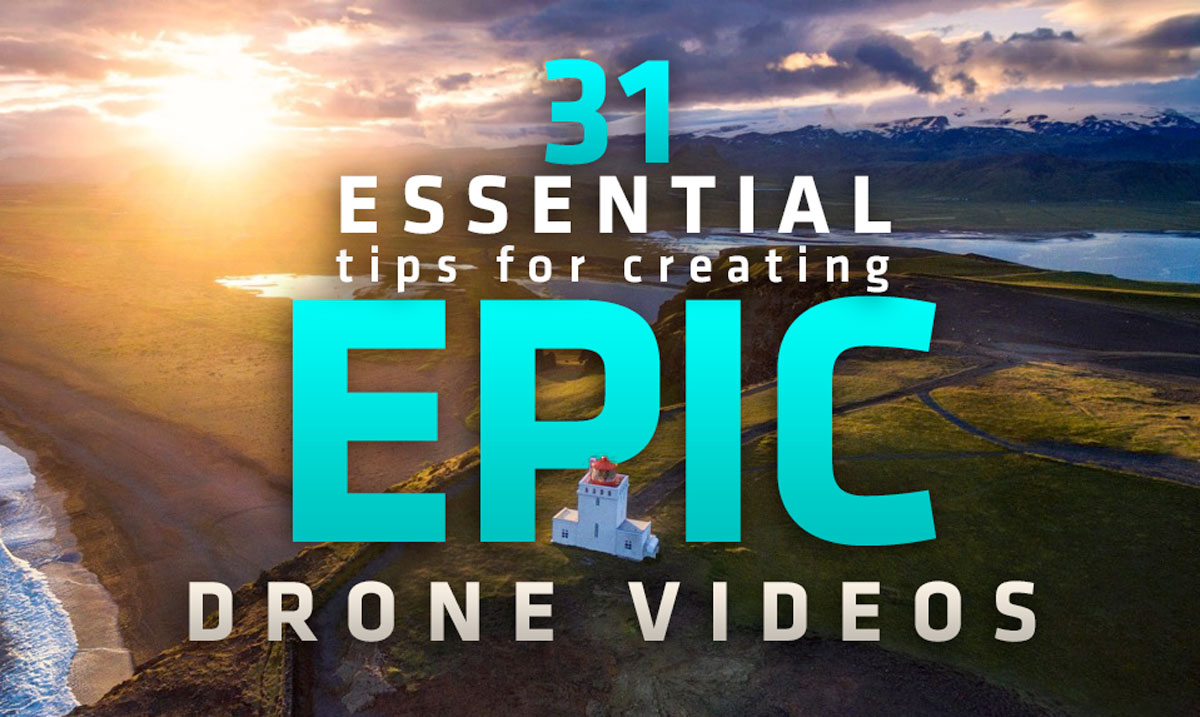 Are you looking to take your drone videos to the next level? Then the drone video tips below were created just for you!
After you implement these drone video tips into your workflow, you'll capture better looking, higher quality, more engaging, cinematic drone videos.
While a DJI Phantom 3 and DJI Phantom 4 were used to compile the information, the tips included below can be applied to all types of drones models from other manufacturers.
Keep in mind that the tips are divided into 2 sections, Production and Post-Production. Let's first start with some production tips.
Production tips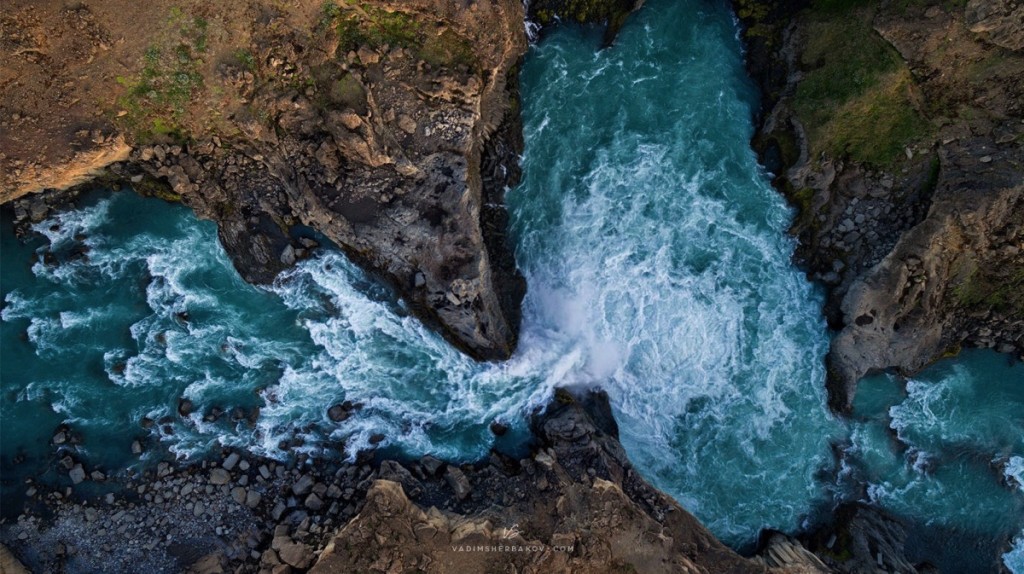 1) Camera Settings
DJI drones use 12mb Sony sensors in both the Phantom 3 and Phantom 4 cameras which is why I always recommend using the lowest ISO possible, preferably 100 to avoid getting grainy footage.
The higher the ISO the grainy/noiser the image is going to be.
That is also why you should use D-Log under Picture Settings opposed to the default ".mov" or ".mp4" video codec setting. D-log captures a flatter, less contrasty image (see image below) which at first won't look as good as the other options when you play it back because saturation, contrast and sharpness have been dialed back in the profile setting.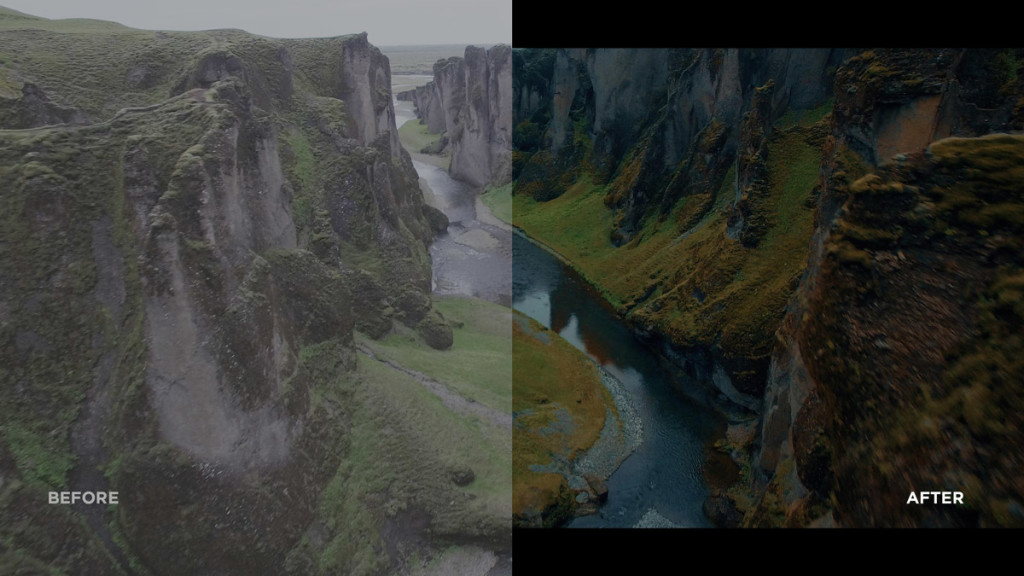 However, D-log gives you the best possible image for capturing more dynamic range, which means it keeps more details in the highlights and shadows, which ends up giving you more freedom in post when you go to color correct and color grading your footage.
This is why it is best to select Standard as the Picture Style because you can then add in the exact amount of contrast, saturation and sharpness via your video editing/grading software.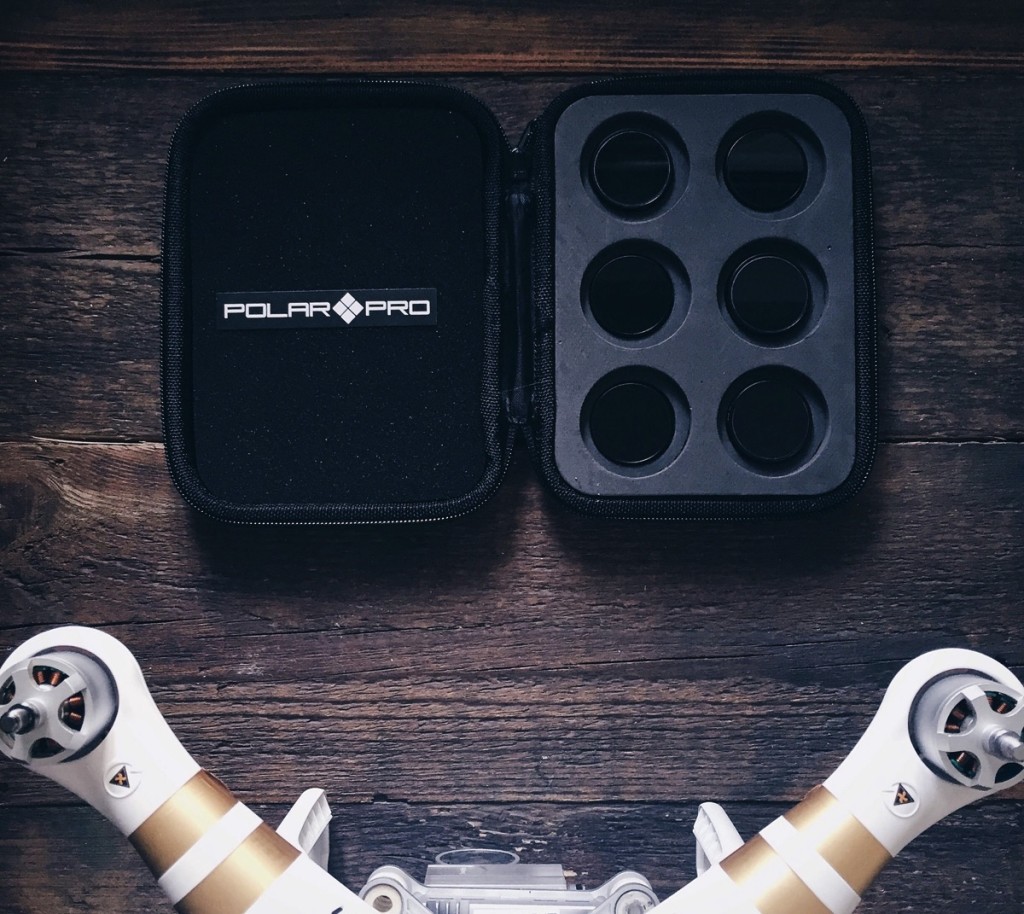 2) Filters
Set your camera to the Manual Setting mode and then try to incorporate the 180º rule which says you should shoot at double the frame rate whenever possible. For example, if you're shooting at 24fps or 25fps (frames per second), set your shutter speed to 1/50 of a second. If you are shooting at 30fps, then set your shutter speed to 1/60 of a second. This will allow your image to appear more cinematic and have more realistic blur.
After all, video is a series of static pictures played back to back, so the right amount of motion blur is what magically convinces our eyes of smooth, life-like movement.
In order to achieve these slow shutter speeds though, you will likely need to use 3rd party camera filters. I use Polar Pro filters.
These filters allow you to get less light into the camera sensor and keep the shutter at the desired frame rate. Essential what is happening is you are putting sunglasses over the camera lens to let in less light, which will prevent your image from being blown out due to the slow shutter.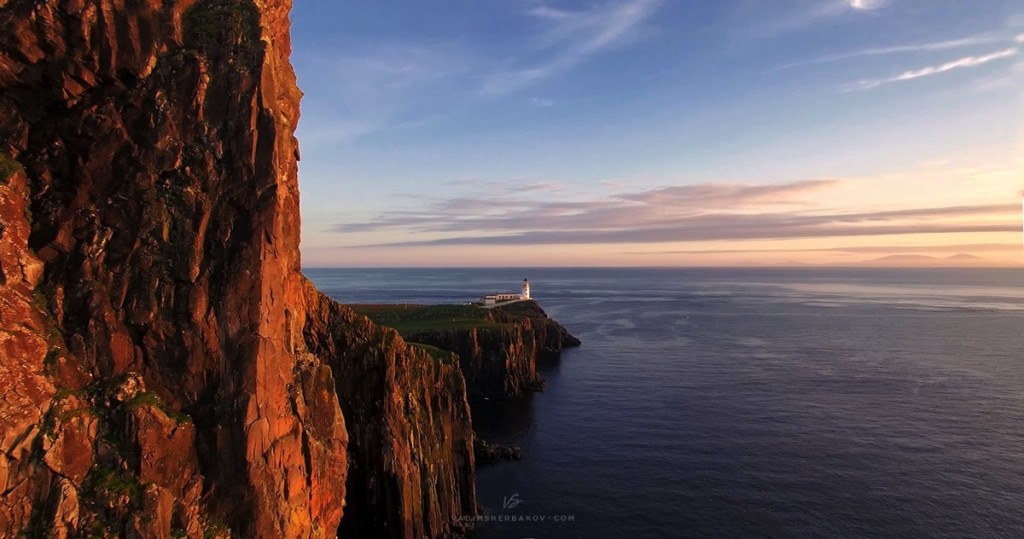 3) Shooting
Overshoot!
It's best to overshoot opposed to wishing you had shot more. I always use the following rule whenever I think I've captured enough video footage: shoot for an extra 5-10 seconds before stopping record. When you get into the post-production stage and start editing your footage you'll likely be thankful for the extra footage you got because it could allow you to add a longer cross fade to the next clip for example.
Fly backwards!
When it's possible and safe, try flying backwards, not just forward. This can be a helpful to do in high wind because flying backwards and pushing away from your subjects can eliminate the possibility of getting the propellers in the frame. Once you perform this maneuver, bring your footage into your editing application and reverse it.
This will then create a pushing forward movement because it is now playing backwards. Of course this won't work in every scenario like when there are people walking around or cars driving because everything will look backwards and weird.
Try several different angles!
This will give you various options in post. So try flying sideways, from top to down or vice-versa. It will pay off in terms of getting some great unusual footage and cinematic angles because you'll notice different things when you are sitting down at your computer, focused on your footage.
Try not to fly in rainy conditions
Even a small water drop can pop in front of lens can ruin the whole shot. So think twice when flying even with a light drizzle, unless that is an effect you are after. (Check out my article title 7 must-have apps for drone pilots for help on this one). A good rule of thumb is to capture a scene three different ways so you have options in post.
Post-Production tips

1) Editing Video

One of the most important things in editing is footage selection! Be critical of your footage by ditching all the shots that don't further the feeling or story you are trying to convey. For example sudden shaky movements, props in frame, imagery that is washed out, too dark or too bright, etc should be avoided. Use only the best ones. Less is more.
Music is a key to a great montage
I always search for a great soundtrack before I start cutting and editing my videos. Music should be the canvas to your footage and set the overall tone of your film. There are some great free music resources like the YouTube Audio Library but like all things in life you get what you pay for. That is why I like to use a paid service called The Music Bed. They feature a huge selection of music at a fair price.
Editing tools
When it comes to editing, I use the Adobe Premiere Pro editing suite because it allows instant integration with other Adobe applications like Adobe After Effects and Adobe Audition. If you need some help picking video editing software then check out my article: 5 Useful Tools for Drone Videography Post-Processing.
Output size
I shoot in 4K but my films are either 1080p or 3K max. The reason why I do this is because it gives me more freedom to move footage around, scale it down, or even recompose a shot. For example, if you're shooting in 4K, and then exporting to 1080p, and you accidently have your props peaking in the top of the frame you can then move the video clips position up until you can no longer see the props.
Watch out for long scenes
Another thing to be aware of is the fact that a lot of people edit their drone videos by having very loooooong scenes. These editors leave viewers on one scene for way too long, which, in my opinion, makes it rather boring to watch till the end. I recommend a balanced approach where you aren't afraid of cutting scenes shorter so that you can keep momentum and interest in the video. My motto is I would rather have my audience want to watch my video again, instead of wondering when my video is going to be over.
Spice things up and add some variety
If you've flown forward in one scene, try a sideways motion or a top-down view in the next, so the whole dynamic does not look monotonous and one-directional.
Use your best judgment. That is after all, what makes a film unique and truly your own.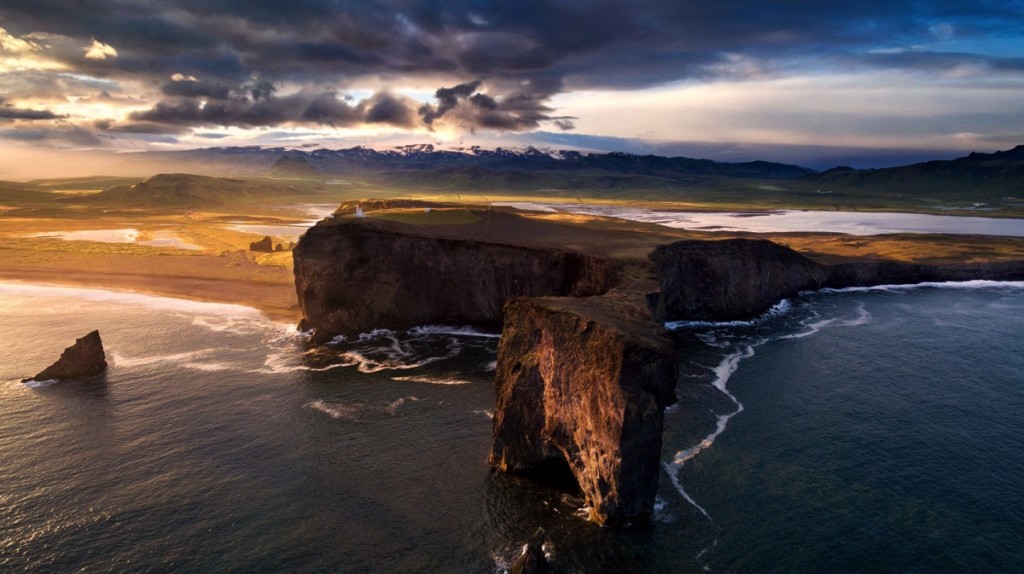 2) Post-Production Tweaking
Try to be critical about what you and your viewers will see in each scene. Cars, people, unnecessary objects or drone operators will cheapen the whole production, unless it's intended and relevant to the film theme.
A twisted horizontal skyline is also a sign of an amateur. So spend a few minutes correcting crooked horizon lines.
I use Adobe After Effects for my post-production work to do the following:
Remove objects/people from footage. This can be achieved in many way using masks, cloning and tracking.
The default After Effects Optics Compensation plugin can help fix the camera's distorted edges and uneven horizon.
Speed ramp effects can be done in either Adobe After Effects or Adobe Premiere with the help of time-remapping and frame blending options. (Check out this video tutorial for a tutorial on How to do time-remapping (speed ramps) inside Adobe Premiere)
Sometimes I use the ReelSmart Motion Blur plugin for fixing or adding in some "cinematic" motion blur.
Also I use DEFlicker plugin on some of the video clips which helps reduce and sometimes eliminate flickering.
You can go even further and add some flares to the footage and be like the flare king, J.J. Abrams :) Optical Flares is the best plugin for that.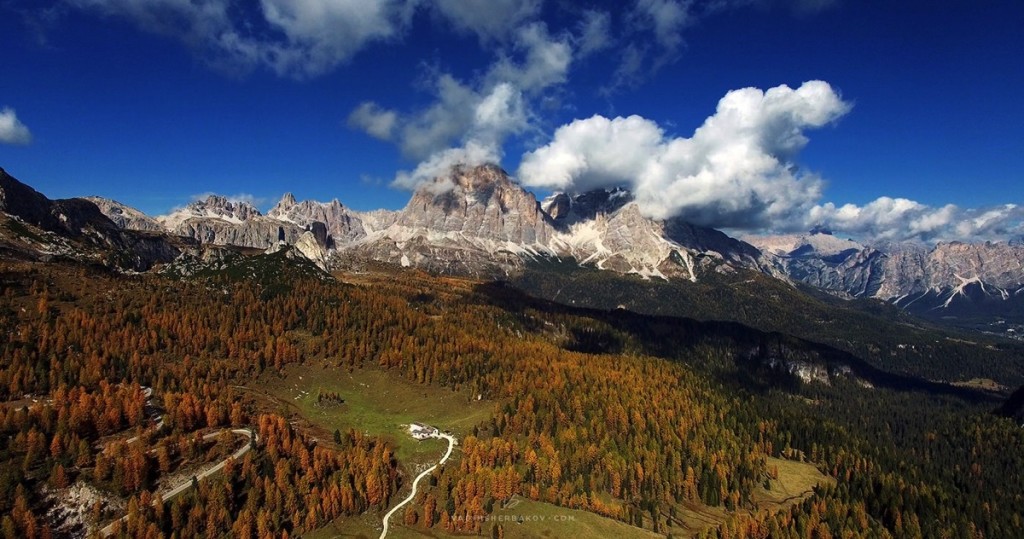 3) Color Correction and Grading
Right after editing is done I will color correct my video footage and bring it all to the "same level". The goal with this step is to have all the footage evenly adjusted and matched to one another. Therefore, your footage shouldn't be dark or too washed out and footage shouldn't have different color casts like overly blue or orange from scene to scene.
The best way to do this is to select one clip to be "the main reference clip" that all the other footage will be matched and corrected to. I use Premier Pro's Lumetri Color plugin for that.
After that stage is finished I will do color grading, using the ever so awesome Magic Bullet Looks plugin from Red Giant. Typically I start with one of the many presets & then build a custom look upon that, tweaking it to my liking.
Once I am happy with the way most of the scenes look, I may choose to use some custom precision color correction on some of the scenes. Luminosity Color or Curves or Hue/Saturation are great effects for that.
My rule is to always do color correction first and then color grade your footage last.
Probably the biggest rookie mistake is to leave all your clips in their default stage like they all just came straight from the drone's camera.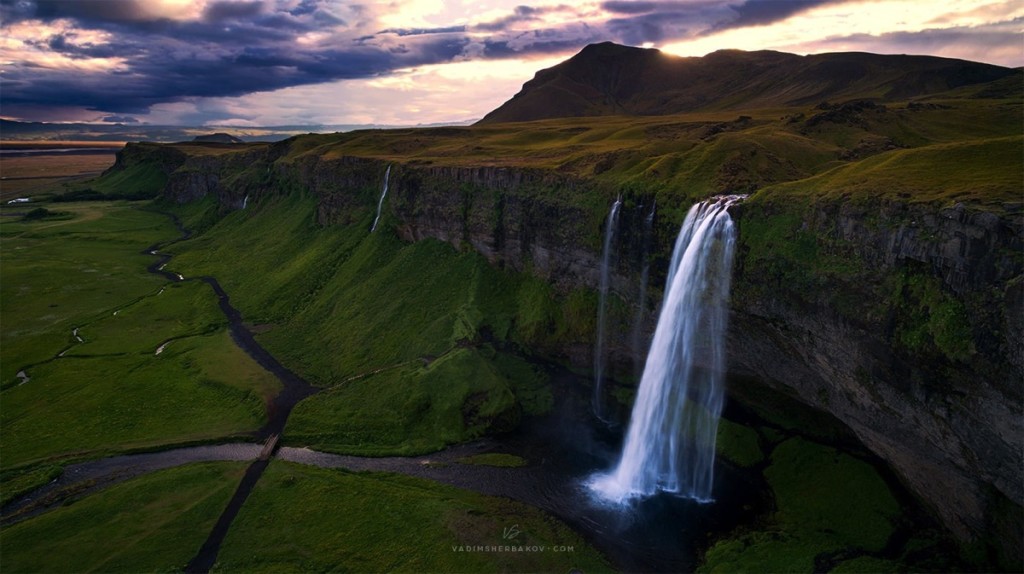 4) SFX
One way to go the extra mile is to add some sound effects (Sfx) to your video in post. Sfx give your films another "dimension" of presence, helping it to come alive and take it to the next level.
I use various free and paid sound effects from different online libraries, one of my favorites is Audio Jungle, but check out the list below or do some searches online to find a site you like.
Some free options for music and SFX can be found here but with anything free double check the copyright terms before using anything just in case:
While I encourage you to be creative you must show some constraint and be careful not to over overdo the sounds effects.
Also be sure to use relevant effects and well-considered sfx for specific moments and subjects. Just adding them in blindly can have the opposite effect and become distracting. So spend time selecting your SFX and balancing them with the music bed so they work together.
I use both Adobe Premiere Pro CC and then Adobe Audition for the times when I need to really fine tune the audio mix.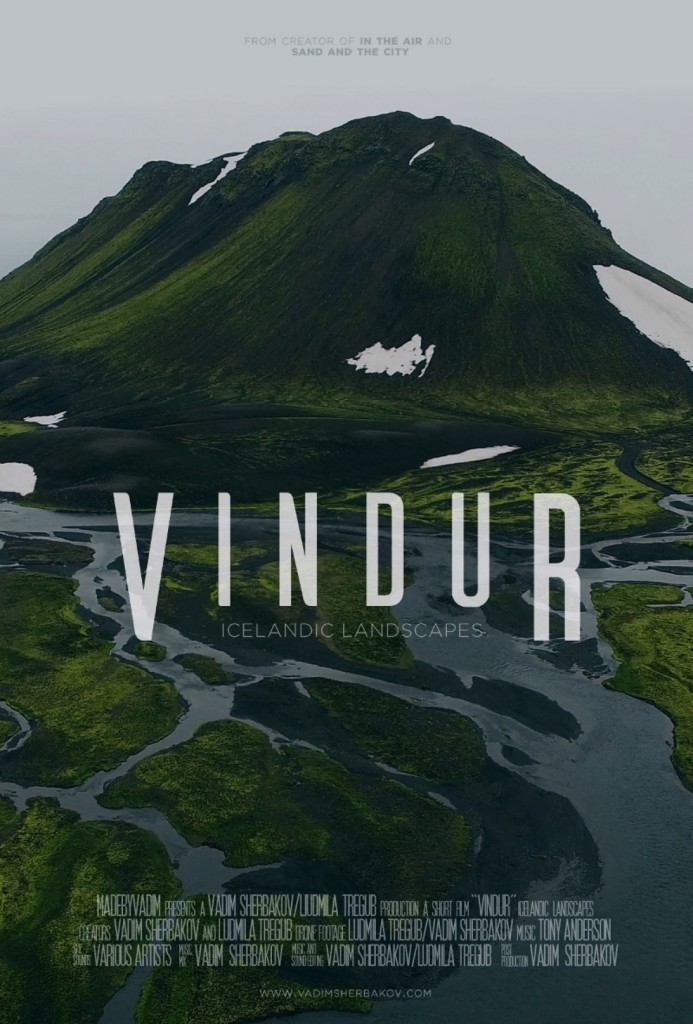 5) One more thing
Go an extra mile and create a well designed cover for your film, so the project thumbnail feels complete and professional (like in the example above). Don't underestimate the power of doing this step because this is the main way people decided whether or not to click play on your film or to just keep scrolling by. So take the time to make it look great.
Conclusion
No matter what project you are working on, try to imagine yourself doing it for a big Hollywood release. This means you will pay close attention to every small detail and spend more time capturing epic footage and being picky with the post-production process. All in all have fun and make something worth watching!
…Did I miss something or forget to share one of your favorite aerial video tips? If so I would love to hear your thoughts down in the comments below or please share what tip was most helpful to you or what topic you would like me to go more in depth on in a future article or tutorial!
Lastly, if you enjoyed the post could you please do me a HUGE favor and share it on social media for me? Just click the big social media icons at the very top or very bottom of this page. This blog is simply a hobby and labor of love and your support helps keep this website going!
Thank you!
Have a question or comment? Feel free to contact me directly at [email protected] or just drop a comment down below.
About this site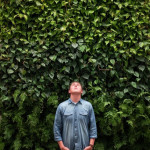 Dirk Dallas, also known online as @dirka, is the founder and curator of From Where I Drone, a blog dedicated teaching drone pilots how to capture better aerial photos and videos.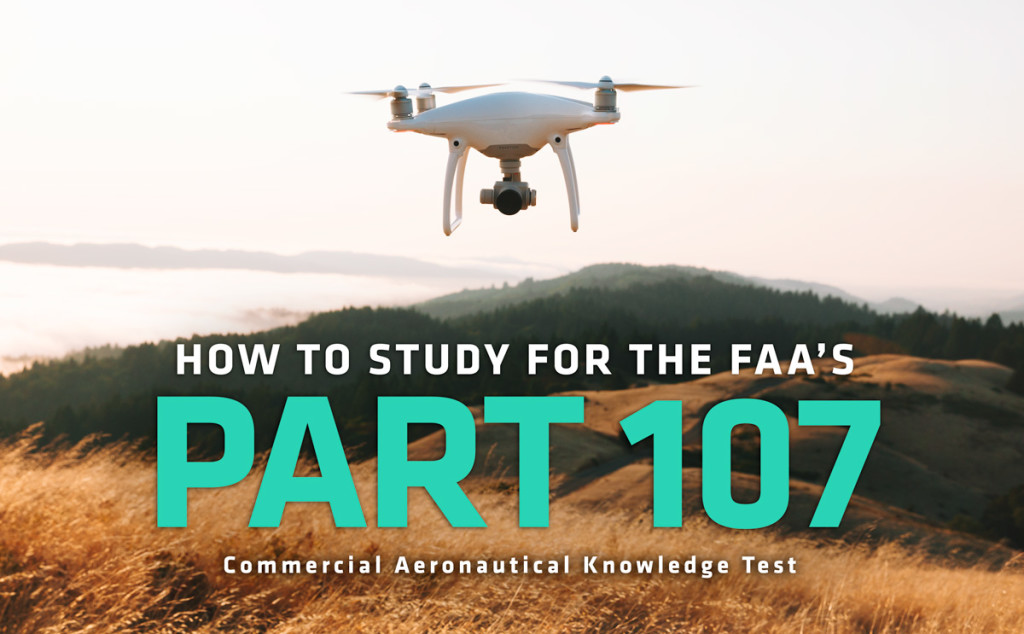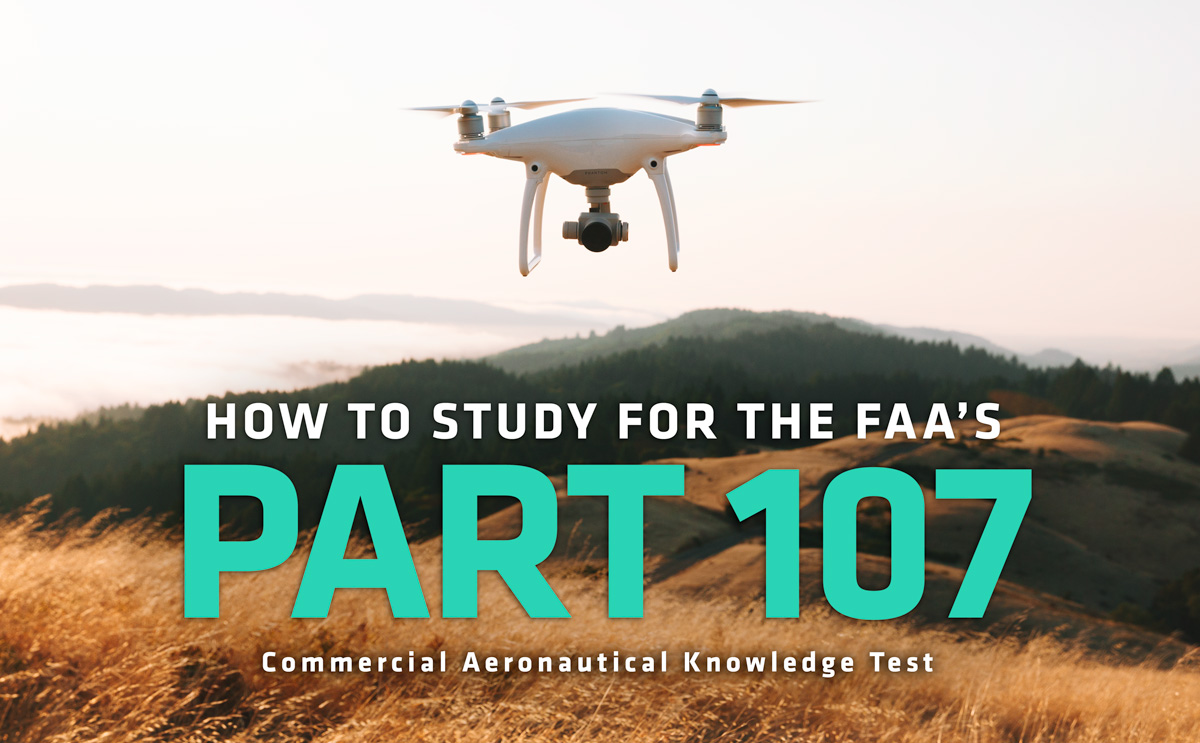 Save
Save