Posted on February 10, 2017
How To Register Your Drone With The FAA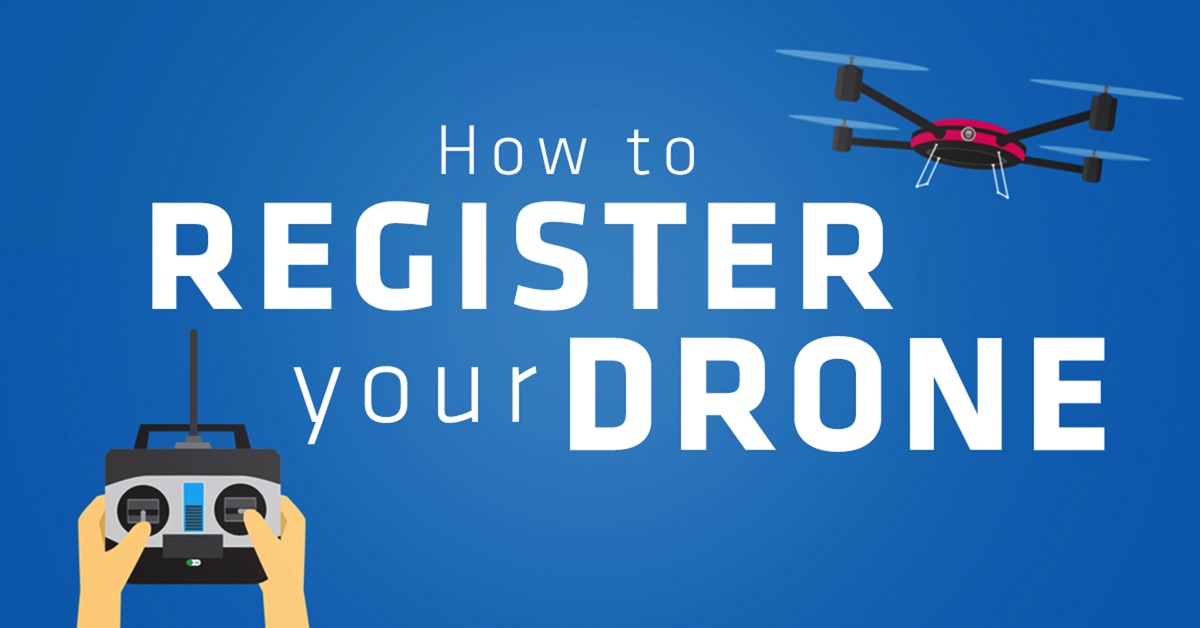 This post is a step-by-step guide that will walk you through the entire process of getting registered with the FAA if you're flying a drone (sUAS or UAV) here in the United States.
Just pick whether or not you want to read or watch it because both options are below.
Quick disclaimer, if you're flying only indoors or if you fly one of those small tiny toy drones, you don't need to worry about this.
But for everybody else that's flying something over 0.55 pounds, you need to take a look…and yes even if you are just visiting the U.S. because of a vacation or business trip, you still need to register your drone.
If you're not sure where you stand on the spectrum because you don't know the weight of your drone then click here for more info and examples.
Why register your drone?
First thing is first, why does the FAA (The Federal Aviation Administration) want you to register?
Well they basically want a database of users so that they can help educate operators as new rules and guidelines come out.
The FAA also believes it's a way to keep drone operators accountable.
Registering with the FAA will only cost you five dollars and it your registration will be valid for three years.
How do I register my drone?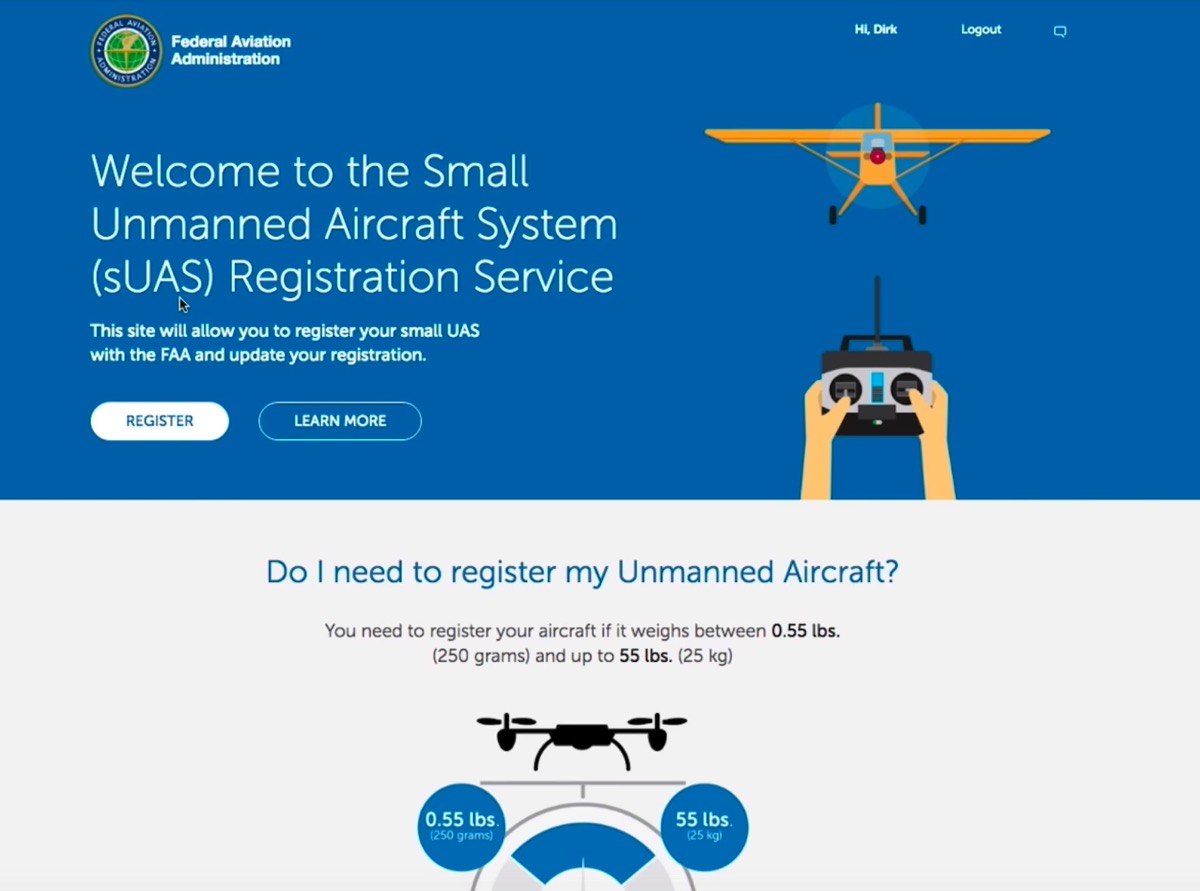 Okay, so let's get started with the registration process.
Open up the FAA drone registration website.
Make sure that you are using the link above because there are scam websites out there that are charging $25 or more. Yikes! Using the FAA's website will only cost you $5, now that's much better right?
Once you're on the FAA's registration page, you will see the acronym 'sUAS'.
You may already be familiar with a UAV (unmanned aerial vehicle) but maybe not this term.
If that's the case, don't think you accidently clicked on the wrong url.
sUAS stands for small unmanned aircraft system and really the way that it's different from a UAV, is that it is an all-encompassing description for anything that flies and is connected to an operator that is on the ground.
So registering isn't just for drone but also other flying things like fixed wing RC aircrafts and helicopters.
The sign up process
There are two options available for registration; you can register by paper or you can register online.
Registering online is preferable because it only takes like 5 minutes which makes it the fastest way to get your registration number so you can get up and flying right away.
Before you can do anything, you need to create an account.
It's important to know that you need to be 13 years or older to register on your own and if you're not older enough just find an adult to help you.
Creating and verifying an account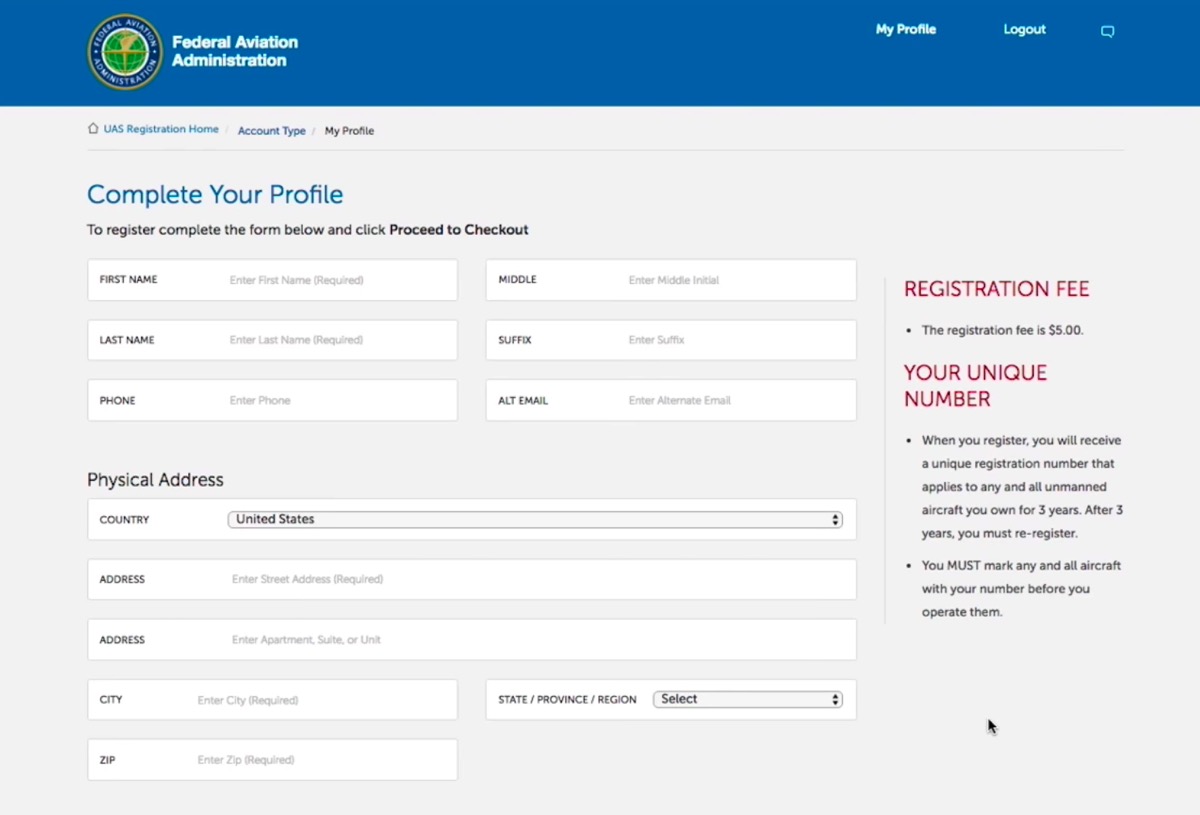 Once you've got all your information in, click create an account and then they will send you a verification email.
So you'll need to log into your email account and click on the link that they email you, read through their agreement notifications and if you agree with it, click on agree to go to the next step.
Once you have done that you have successfully made an account within their database.
Two registration options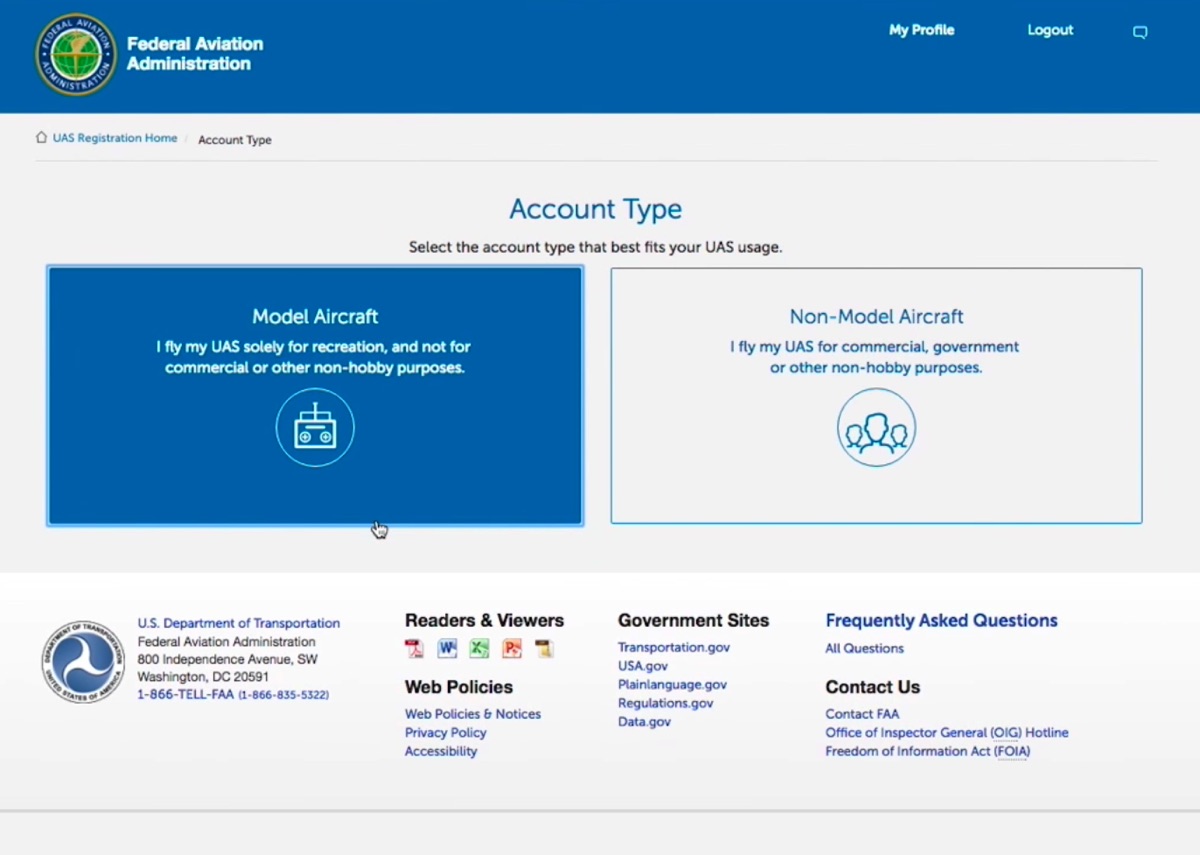 Use the same info to login that you used to create your account.
Once you're logged in, you're going to get two options for registering, either flying just for fun as a hobbyist or flying for money as a commercial drone pilot.
If you plan on just flying for fun as a hobby, all that's going to be required is for you to give the FAA your name, your address and your email address.
For those that are planning on making money with their drone there are a couple extra components.
The difference between the two is that with the commercial option you're going to have to enter your name, address, email address but also the make, the model and the serial number for each UAS that you are going to fly.
For more info on what's required to make money with your drone check out my post on how to study for the FAA's Part 107 test or check out my post with a bunch of ideas on how to grow your drone business.
After choosing which path you want to go down, follow the instructions on the screen and enter all your relevant info.
Congratulations, you made it!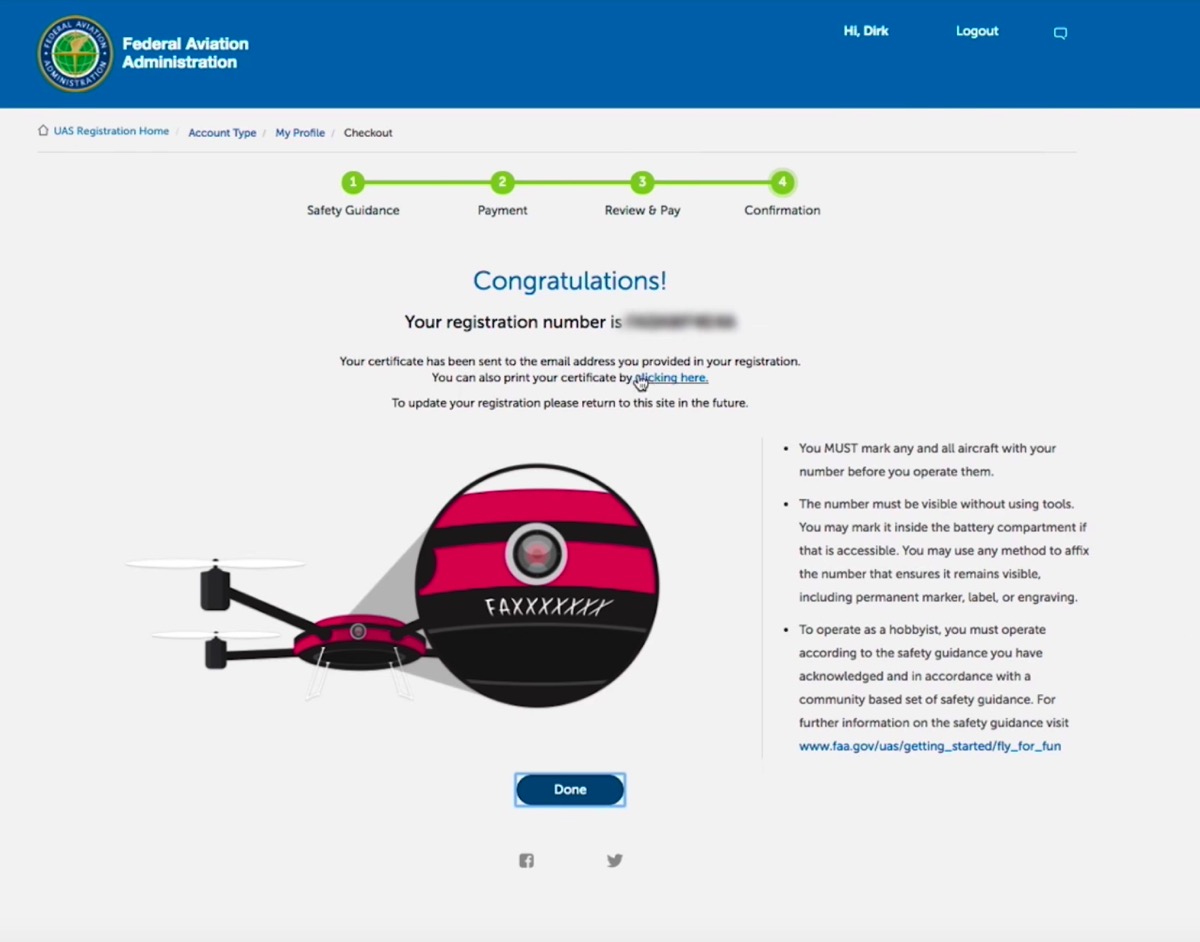 Once you have done all that, the website will generate a number for you and the registration process is complete.
One of the best features with this registration is that it gives you your own certificate with your number on it, so you can print it out and keep with you.
This will be helpful if for whatever reason you need to pop it out and show someone.
Labeling your drone

The final step consists of you labeling your drone with your new registration number.
You can either engrave it onto your drone, you can use a permanent label or even a permanent marker.
The FAA has an example of the registration number on the outside of the drone which you can see here.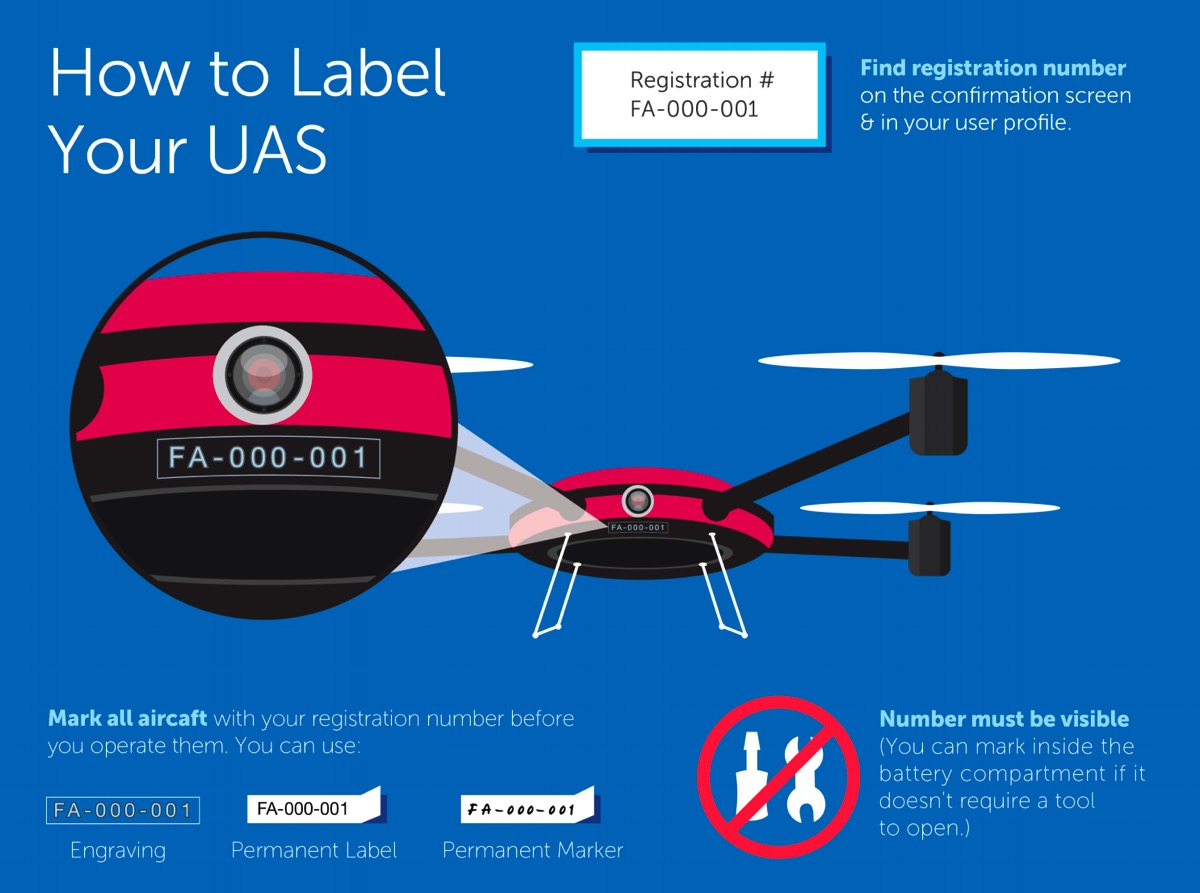 You can also put the label inside the battery compartment although you might want to make sure that doesn't require a tool to open that area up.
Conclusion
Well I hope this was helpful to you. While registering your drone can seem annoying and frustrating, I think the FAA's intentions are good because it will keep drone pilots more responsible, informed and accountable.
After all, we want the reputation of our incredible hobby to thrive so we can enjoy this amazing technology for many, many more years to come.
Lastly, if you enjoyed the post could you please do me a HUGE favor and share it on social media for me? Just click the big social media icons at the very top or very bottom of this page. This blog is simply a hobby and labor of love and your support helps keep this website going!
Thank you so much!
–Dirk
Have a question or comment? Feel free to contact me directly at [email protected] or just drop a comment down below.
About this site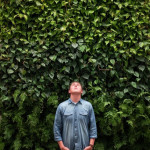 Dirk Dallas, also known online as @dirka, is the founder and curator of From Where I Drone, a blog dedicated to inspiring and teaching drone pilots how to create better aerial photos and videos.
---