Cinematography Tutorial: Advanced Filming Techniques & Editing Effects for Your Drone Videos
This is a very special post done in collaboration with the amazingly talented Oliver Astrologo. Oliver is a photographer & creative director, whose work focuses on revealing locations and stories about people. Please take a moment to review some of Oliver's incredible work on his Vimeo page, you won't be disappointed!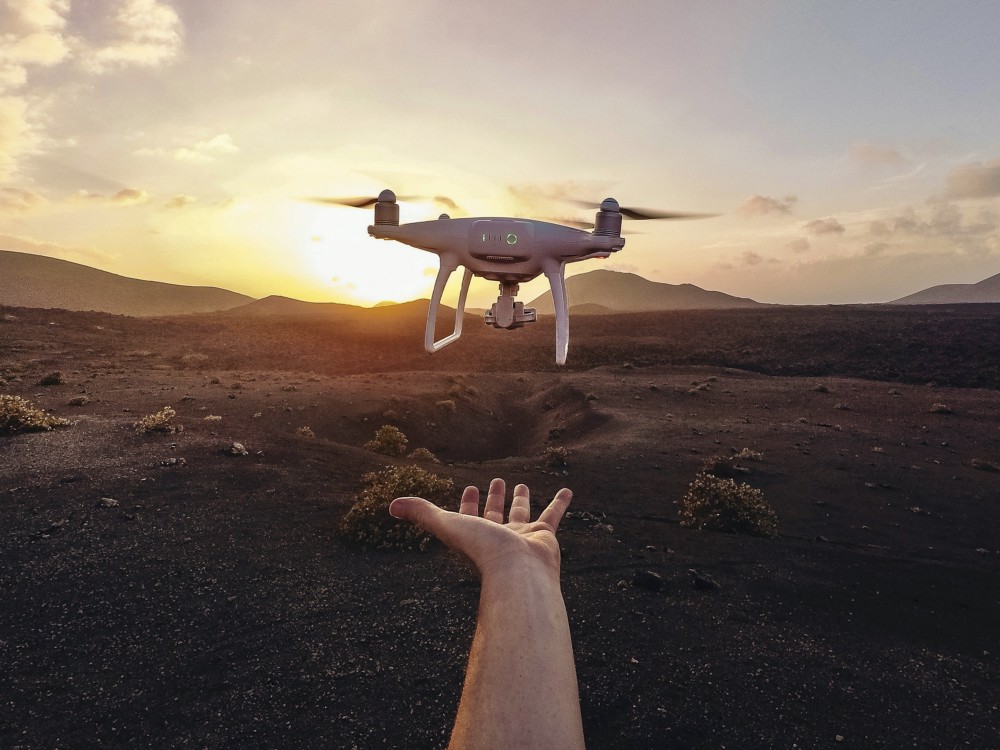 In this post you'll learn some intermediate and advanced filming and post-production tips and techniques that you can do with your drone to create more interesting films.
Specifically you'll learn how to create:
Interesting transitions using different cameras
The famous dolly zoom technique using 4K footage
Rotation effects using 4K footage
Tracking and stabilization techniques for creating hyperlapses
Parallax effect that turns your simple 2D footage into a dynamic 3D like effect
Color correction & color matching techniques and best practices
First of all I recommend reading my first video tips guide before reading this article which you can find here.
The combination of advanced technical gear becoming more affordable and editing software becoming more powerful has revolutionised the production and post-production processes.
Overall the quality of videos being created today is getting more advanced which is why we can admire some of the best video work out there over in the Staff Pick section on Vimeo.
A few months ago I had the opportunity to work on a video project in Lanzarote in which I used several of the techniques that I will reveal how to do down below.
So make sure you first watch the video above so you understand where we are headed.
Before you start
"A special effect without a story is a pretty boring thing." ― George Lucas
This is a very revealing statement from the man who brought the world "Star Wars", a film that ushered special effects into 20th century mainstream filmmaking.
Nowadays there are plenty of well-crafted videos online, and while those jaw-dropping special effects and transitions are incredible, many times they are relied upon as a cheap trick rather than on building a theme and developing a compelling story line.
To understand whether or not your film will resonate with your audience or not, try showing a version that doesn't include special effects, colour correction or fancy transitions. Then watch it a few times and let other people similar to your audience watch it. If the feedback is negative, there is likely no post-production technique that will fix the issues.
Transitions
First of all, I believe that it is crucial not to overuse fancy transitions since the viewer could get tired of those.
I tend to use them sparingly within a video and leave them for the times when I need to make complicated scenes flow seamlessly.
My second tip is to make sure the focus is on a subject in the middle of the frame, so that subject could then reveal a hidden scene.
You don't need to use any plugins to achieve the transition effect I am about to share about but you will need to apply some manual adjustments to the motion of each clip to make it look smooth and sharp.
All of this information applies to footage captured on the ground and in the air with a drone.
Transitions must be the last pieces of the project you need to work on, as you should focus first on making sure the storyline works. Once you, and your audience are happy with the edit, you can start to enhance it with transitions.
What is the best camera?
The perfect camera that could do anything and everything doesn't exist.
Therefore, you need to use your creativity to figure out what types of cameras will be best for the story you are trying to create.
For example, I used 4 different cameras and lenses to produce the main scene of my film Lanzarote which you can see below: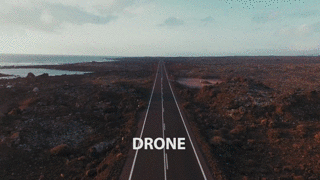 This entire scene was shot backwards with me pulling out of all the shots.
The footage was then reversed in post to get the full "zoom in" effect you see in the film.
My first position was a few centimetres away from cyclist's eye.
Then I moved backwards using different cameras according to the distance from him.
The first camera I used was an iPhone and the Olloclip which allowed me to create 4k clips using a macro lens, all at a very reasonable price.
The second part of the video was shot with a Sony A7r2 mounted on a electronic gimbal.
Then the third part was filmed using a DJI Phantom 4 drone for the big zoom out shot.
Finally, the last camera move between the rocks might appear to have been shot using a drone as well but I created it using a GoPro Hero 4 that I mounted on a stick and I made it seep and move between the cracks of the rocks.
The magic from shooting in 4K 
Although more devices support 4K video, and I shoot in 4K, I prefer to export all my videos in 1080p since most viewers watch videos on a small smartphone screen.
Doing it this way gives you the advantage of cropping the images in post without losing quality.
Using this technique you can also apply some interesting movements to your clips even if the camera is mounted on a tripod.
Dolly Zoom Technique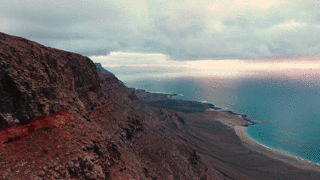 I previously mentioned the dolly zoom technique which is an unsettling in-camera effect that appears to undermine normal visual perception (click this link if you want to learn more about it).
This effect was first made popular by Alfred Hitchcock in his 1958 movie "Vertigo". It has since been used in lots of movies some of which include Steven Spielberg's "Jaws" and Martin Scorsese's "Goodfellas".
Normally, to get this effect, you need a camera that has a zoom lens.
But as you know most drones don't have zoom lenses yet so you'll have to fake this effect using large 4K footage, that is played back in a smaller 1080p sequence.
So you achieve this effect by scaling your footage up or down, in the opposite direction the drone is flying.
Once you place the footage in your timeline, find the start and end points of the track movement and then set your work area around those positions.
For example, if your drone's movement is going forward towards a subject, you should scale down the image using keyframes to control scale and speed at the same time as these both will essentially create the zoom effect.
Rotation Effect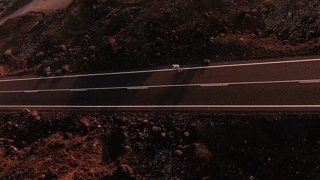 Another advantage to working with 4K footage is that you can get interesting rotation effects with your drone footage.
This effect is quite impactful if used on drone footage especially due to the high, wide view you get from the air.
It is always advisable to use the rule of thirds grid to keep the subject in the centre by using a simple keyframe automation while adjusting the position of the image simultaneously.
Tracking and stabilization
The Warp-Stabilizer effect inside Adobe After Effects can be really powerful and helpful but there are some occasions where it is not able to solve all issues.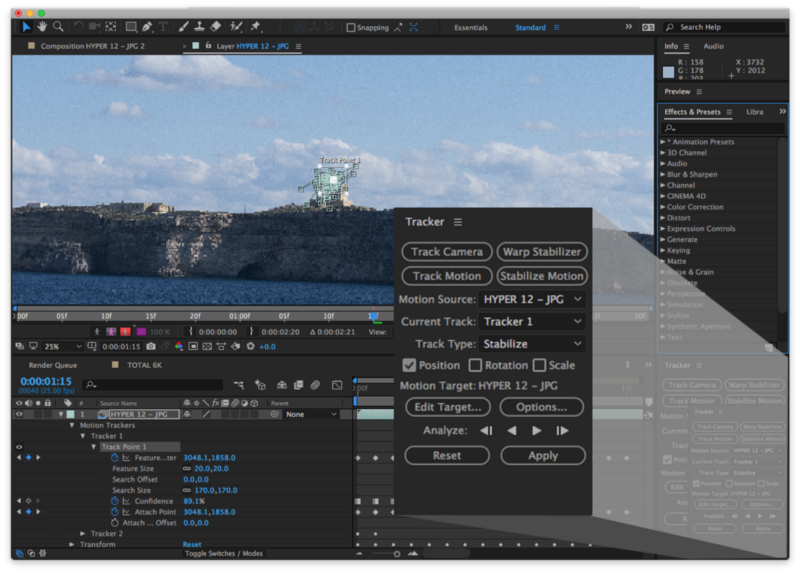 That is why I tend to use the "Tracker" tool that comes with Adobe After Effects instead.
Click here to go through a tutorial on how to use this exceptional tool .
The Tracker is especially helpful for creating handheld hyperlapses.
Now I'm not saying the automatic warp-stabilizer tool should not be used but based on my experience with it the output isn't always 100% stable since the warp-stabilizer can often lead to awkward warping.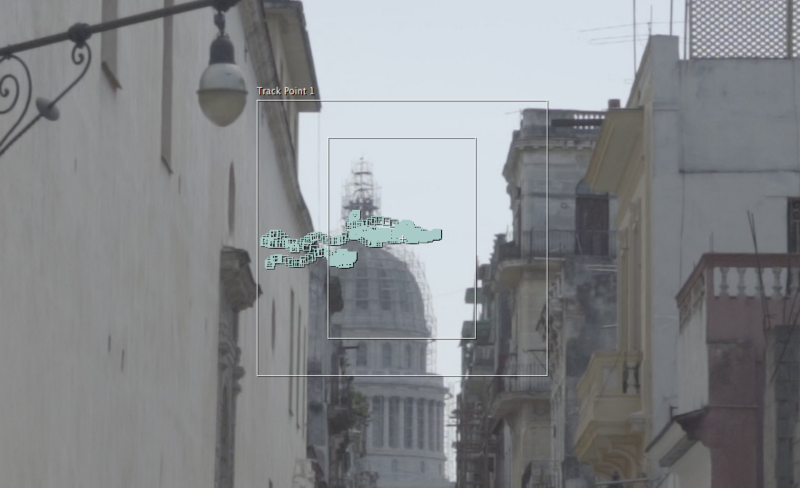 Back tothe Tracker tool, it is fundamental that the tracking tool is positioned on the same fixed point across all images.
This could be used for a sequence of photographs or on a video clip.
See the clip below for an example of difference between a raw clip and the same clip adjusted with the tracking tool.
In this Cuba scene I filmed and walked at the same time for circa 500 meters, although my camera was attached to an electronic gimbal, you can see that once the speed of the clip increased the output clip was still pretty shaky and almost unusable.
Sometimes I am surprised by the results you can achieve with footage you think cannot be used thanks to powerful tools inside our software.
Advanced Techniques — Layering & Compositing
This next technique will require you to have an understanding of Adobe After Effects.
If you take three clips and separate the background, mid, and foreground, you can animate your footage which will result in you creating a parallax effect that will turn your simple 2D still footage into moving 3D storytelling devices.
This is the technique I have used in the scene in which the camera enters the keyhole in my video called R O M A.
I basically cut out some footage and layered them over each other using a 3D compositing technique inside Adobe After Effects.
By speeding up the camera movement and linking the end frame to a video clip, I managed to obtain a very interesting result.
I think that the presence of the birds also provided an extra touch of realism.
Color correction & matching
For this next section you will need the Adobe Premiere CC editing software or something equivalent like Apple Final Cut X.
Many people can attest to the difficulties associated with grading S-Log or D-Log footage.
Anyone who has tried working with that footage before knows that the process can be quite overwhelming, especially if you don't have much experience with colour grading or you have a slow computer.
I personally like to recommend you overexpose your footage by 2 stops when shooting in this mode but always be careful with the highlights and make sure they are protected and not clipping.
During the daylight on a sunny day I recommend using the "Sunny" white-balance setting so your footage has a consistent color temperature from clip to clip.
When filming at night I liked to use the AWB since there are usually many different color temperatures present.
LUTs serve as a great color grading resource but the results can be poor if you don't have a good original clip with the proper settings.
That's why it is so important to do everything you can to get a properly exposed original clip during your production, so you don't have to rely on post-production techniques to fix a bunch of problems.
With this in mind one of the first things I like to do is apply a "Luma Curve" filter to recover some of the "overshot" blowout material.
Another interesting aspect with using this filter is that you can see how a LUT will react when you change the curve.
One of the most complicated jobs is to match all your footage from clip to clip which can be especially hard if you have a bunch of footage that has been shot with different cameras, settings or lighting scenarios.
Unfortunately, there is not an automatic tool that can solve this issue so you will need to manually place both shots side by side and match the clips one at a time.
A tip to help you to this is to add another viewport. To do this in Premiere go to the main menu bar inside Adobe Premiere Pro CC, select Window and scroll down and select Reference Monitor.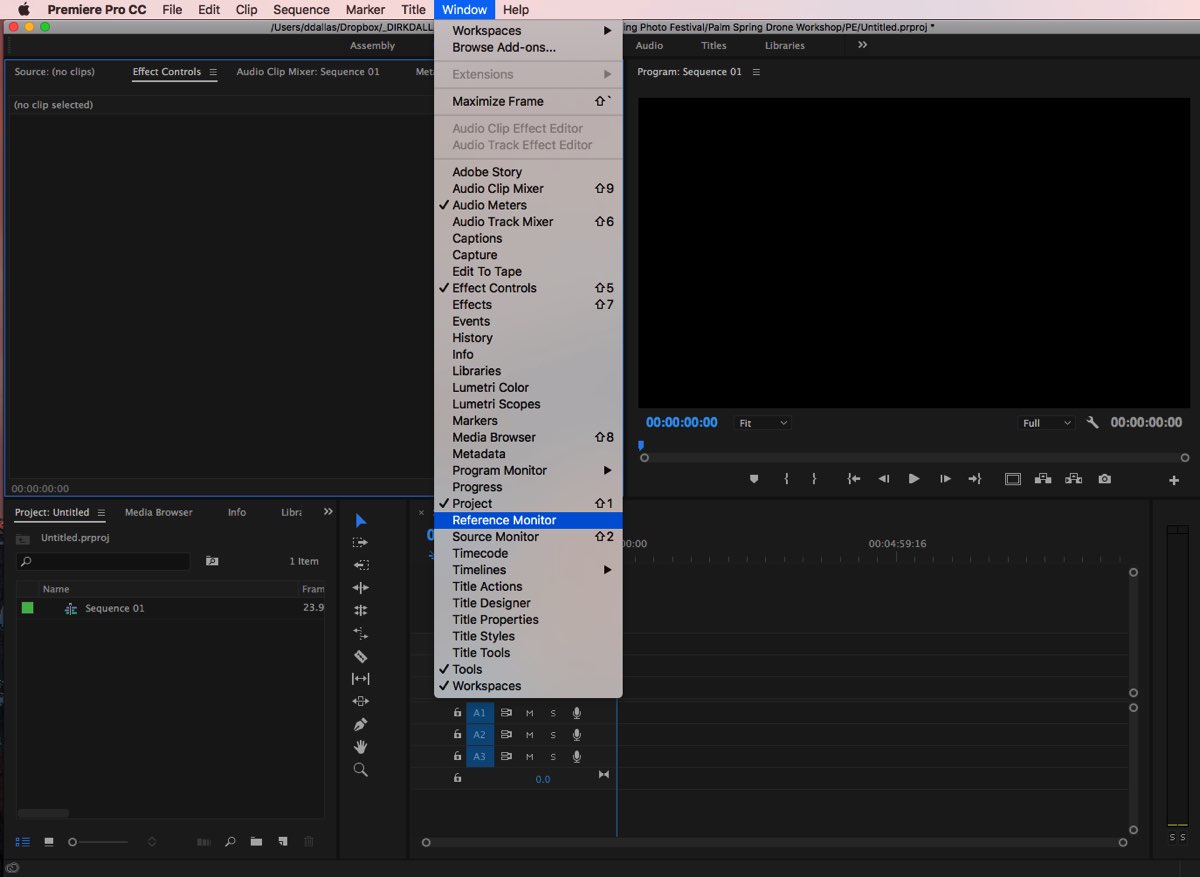 Using this tip, you'll always be able to display the two different clips next to each other.
From here you just need to select the shot that you are about to colour correct and access the Lumetri Color Panel, which is where you make all the necessary adjustments.
To add the Lumetri Color Panel go to the main menu bar inside Adobe Premiere Pro CC, select Window and scroll down and select Lumetri Color.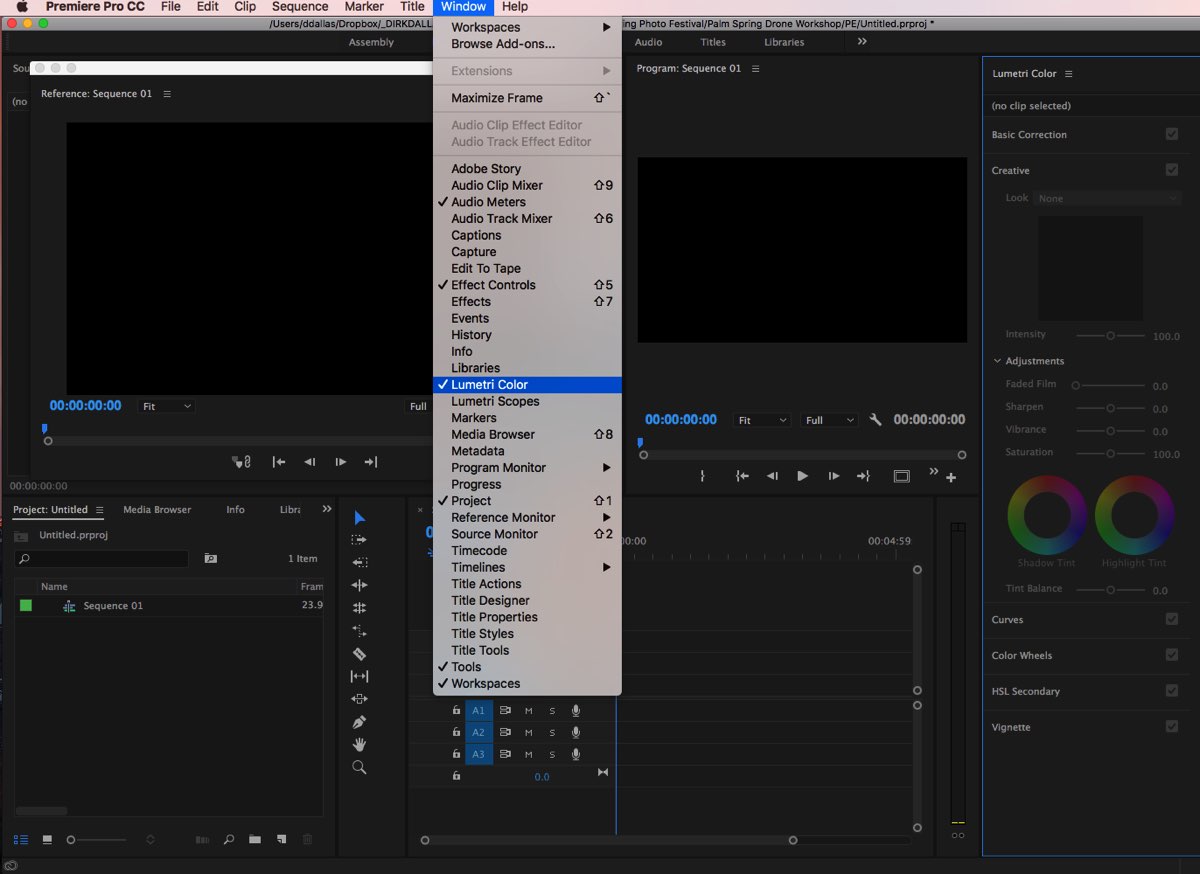 Further, here's the suggested order of doing your color corrections.
The three main settings that will have the most impact on your images are color temperature, exposure, and saturation.
But all of these parameters will influence each other.
Therefore, it's important to change these settings accordingly and tastefully.
As recommended, you should start tweaking the exposure and contrast first as these both will influence the saturation.
Next you have to modify the saturation. Resist the temptation to over-saturate your footage.
And finally, you can change the color temperature if required to make your image warmer or cooler.
For more specific tips and tricks on color grading your video footage check out this huge epic post: How to Film and Edit Epic Drone Videos: 31 Essential Tips.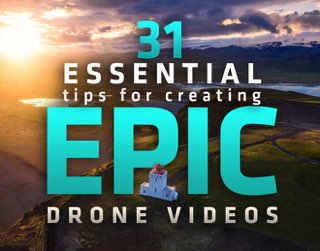 Editing formats
Many video-makers ask how I manage to work with 4k clips since 4k clips really slow down the editing process due to their large file size.
The answer is I actually don't manage 4k clips because I convert them into the ProRes LT 1920×1080 format first.
The H.264 format, and more recently the H.265 format, was never meant to be an editing format since it is considered a final finishing codec.
This means instead of editing with H.264/H.265 formats you should instead consider those for the final format you use once your video is all complete and ready to be shared around the internet.
So using footage that is in the ProRes format to edit you videos is a huge plus because the computer doesn't have to work as hard at decoding the footage since it is ready to be edited.
This results in your computer having to work less hard which prevents you with having to do less rendering.
While Adobe Premiere and Final Cut X are able to convert from 4K to ProRes in the background, I personally prefer to use a 3rd party utility software called Edit Ready.
Edit Ready converts all your footage much faster than most editing applications and it even allows you to apply a LUT before placing the clips in the editing timeline.
That can be a great advantage since you can begin to get a feel for how your clips might look before using them in your project.
If you don't feel like spending any money on 3rd party transcoding software just use your normal editing app to do the work, or Adobe Media Encoder or one of my other favorite video encoding apps MPEG Streamclip (free).
Once I finished an edit with all my lower res clips, I replace the folder containing the clips in low-res with the original ones.
If you are editing in a 1080p sequence with 4K source files, you will be able to use Set to Frame Size (in Premiere), which will appear to scale the 4K down to 1080p, but you will still be able to scale the clip above 100% and utilize the extra available 4K pixels.
The effects palette will display the actual scale values for the full-resolution source.
Then all that is left is a final colour edit and to export the final 4K file into a finishing codec and upload it.
Exporting to Vimeo & Youtube
I never use the standard H264 YouTube or Vimeo presets for my final exports due to quality issues I've had.
So if video quality is your number one priority, then by all means, upload ProRes, DNxHD or any uncompressed HD video file format.
Just be careful not to upload files that are too high-res/huge bit rates because YouTube or Vimeo might over compress to make up for the large file size when they go to make the various streaming versions for their site.
You can always check what the suggested settings are for uploading your videos by visiting either site's upload info page: YouTube's page and Vimeo's page.
Thanks for reading!
Please, feel free to leave any comment or feedback below.
Oliver is also working on few interesting projects that will see the light of day soon so be sure to connect with him via: Instagram, Facebook and Vimeo.
Lastly, if you enjoyed the post could you please do me a HUGE favor and share it?
Just click the big social media icons at the very top or very bottom of this page.
This blog is simply a hobby and labor of love and your support truly does help in keeping this website going!
Thanks so much!

About the Author
Oliver Astrologo is a photographer & creative director, whose work focuses on revealing locations and stories about people. To view Oliver's work visit his Vimeo page.
---