FREE drone webinar for the #fromwhereidrone community

I'm co-hosting a FREE drone webinar geared specifically to the #fromwhereidrone community titled:
"How to Ace the FAA's Part 107 Exam and Become a Licensed Drone Pilot"
This webinar will answer all your questions on the topic of Part 107 certification which is required in the United States if you would like to make money with your drone.
I'll also briefly share some recommendations and info on making money with your drone.
Date:
Wednesday, June 12, 2019, 10:00 AM Pacific Time (convert to your timezone)
Topics we'll cover:
Everything you need to become an FAA-certified commercial drone pilot
The best study resources to prepare for the Aeronautical Knowledge Test
Case studies of beginner pilots making money in the drone industry
The top industries to find a job and make money flying a drone
How much people are making with their drone
Guidance on how to navigate federal and state drone laws
Presenters:
Dirk Dallas (me!), Founder of From Where I Drone
Alan Perlman, Founder of UAVCoach
Breaking into this fast-paced industry can feel intimidating, particularly if you don't have a background in aviation, but it's easier to get started than you might think.
Register Now To Claim Your Seat!
Can't attend live? You should still register! I'll be sending out a recording after the webinar to all registrants.
I hope to see you there!
---
ABOUT AUTHOR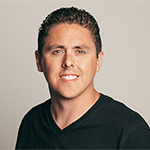 Dirk Dallas, also known online as @dirka, is the founder and curator of From Where I Drone, a website dedicated to inspiring and teaching drone pilots how to create better aerial photos and videos.
---