Posted on November 22, 2015
How do you post full-screen portrait photos (Non-Square) on Instagram?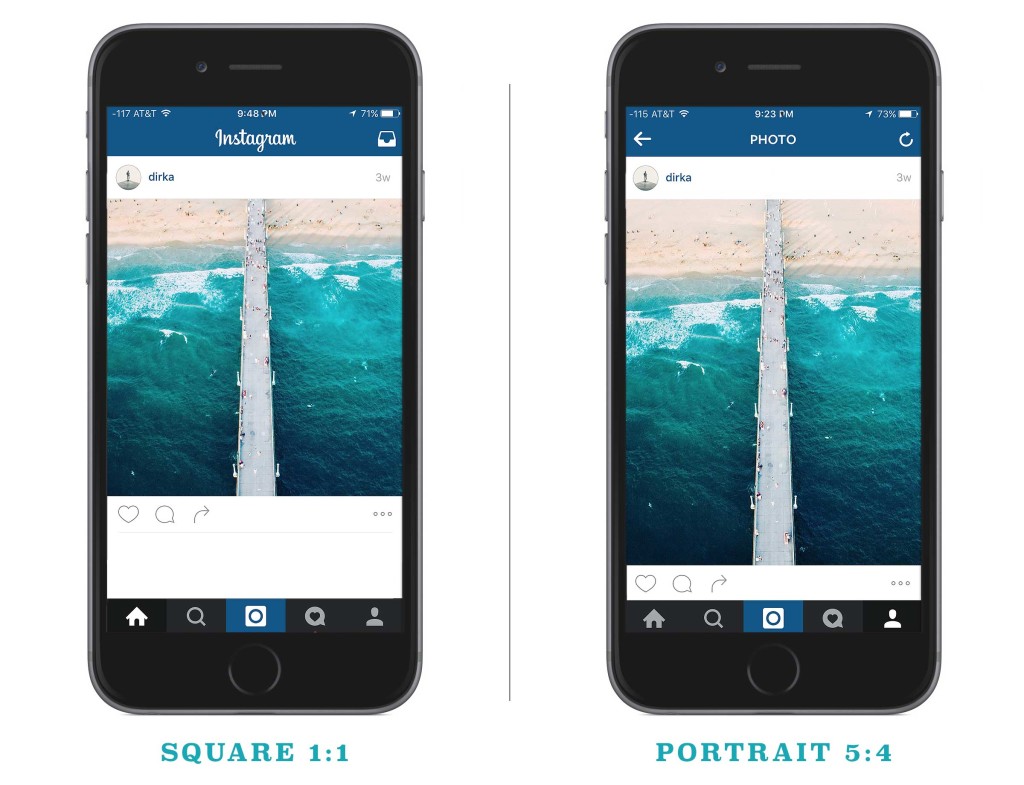 I was recently asked by a follower how I post full-screen portrait photos on Instagram like the example above on the right instead of just the typical square photo. So I thought to share my process with everyone below.
Posting photos to Instagram in full-screen portrait mode is actually super easy to do ever since Instagram updated the app this past summer. The first thing you need to do is crop your photo outside of the Instagram app. My favorite photo editing app is the Priime app but you can use any photo editor that has a crop tool.
The key is to first crop your photo using the 5 x 4 aspect ratio. After cropping your photo, open Instagram, bring in your photo and then click the little icon that you see circled in yellow on the 4th screenshot above. Once you do that you should see your photo zoom out into the full-screen portrait mode (this is the same way you post photos in full-screen landscape mode). I hope that helps and feel free to shoot me an email if you have any questions by using my contact form here.