Posted on October 13, 2017
Shooting with GE for DRONEWEEK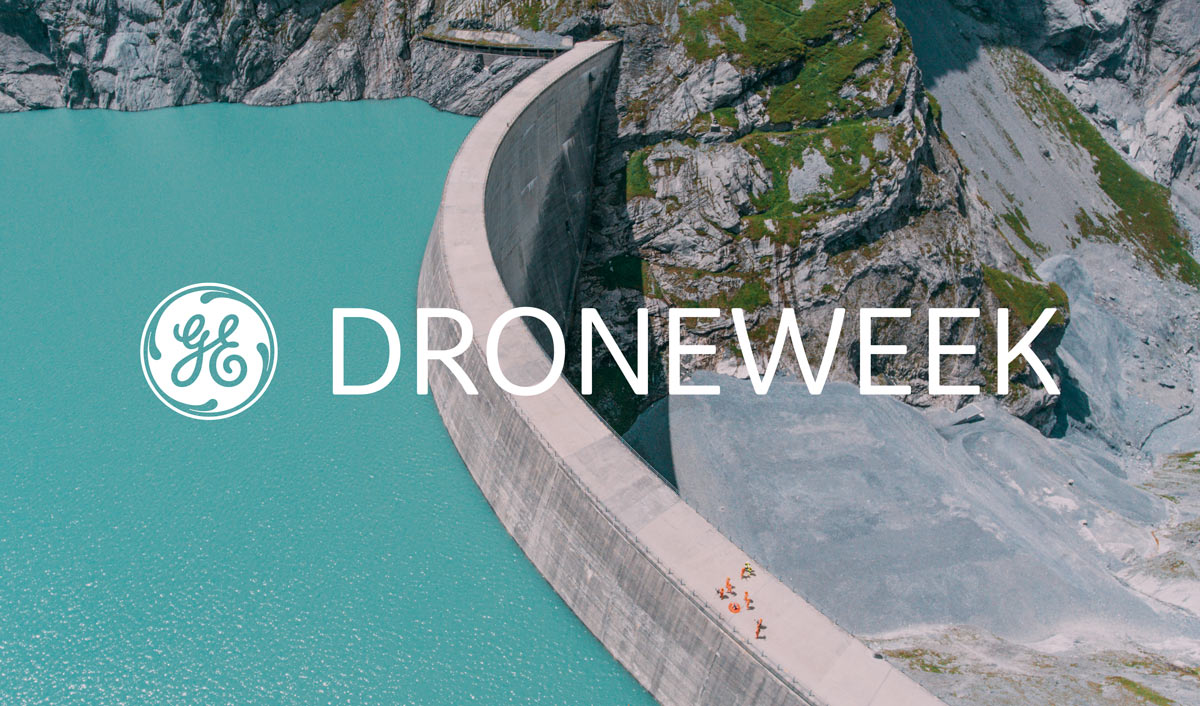 This summer I got to be a part of a super fun project created by GE called "DRONEWEEK".
DRONEWEEK is a cinematic documentary series that showcases how GE is using drones and robotics all around the world to advance the energy industry.
I'm excited to share that the DRONEWEEK project just went live which you can learn more about down below!
I specifically joined the GE team and Spark Aerial which is a team of drone pilots, engineers, and robotics specialists.
Spark Aerial used drones and other cutting-edge technology to not only capture and tell the stories for this series but they also showed the ways in which drones are evolving from being used as just cinematography tools for creatives to now assisting engineers for various industrial uses at large energy production facilities around the world.
Specifically, in this web series, we see how drones are helping engineers gather, monitor and manage large amounts of data to make energy production and infrastructure maintenance more efficient all around the world.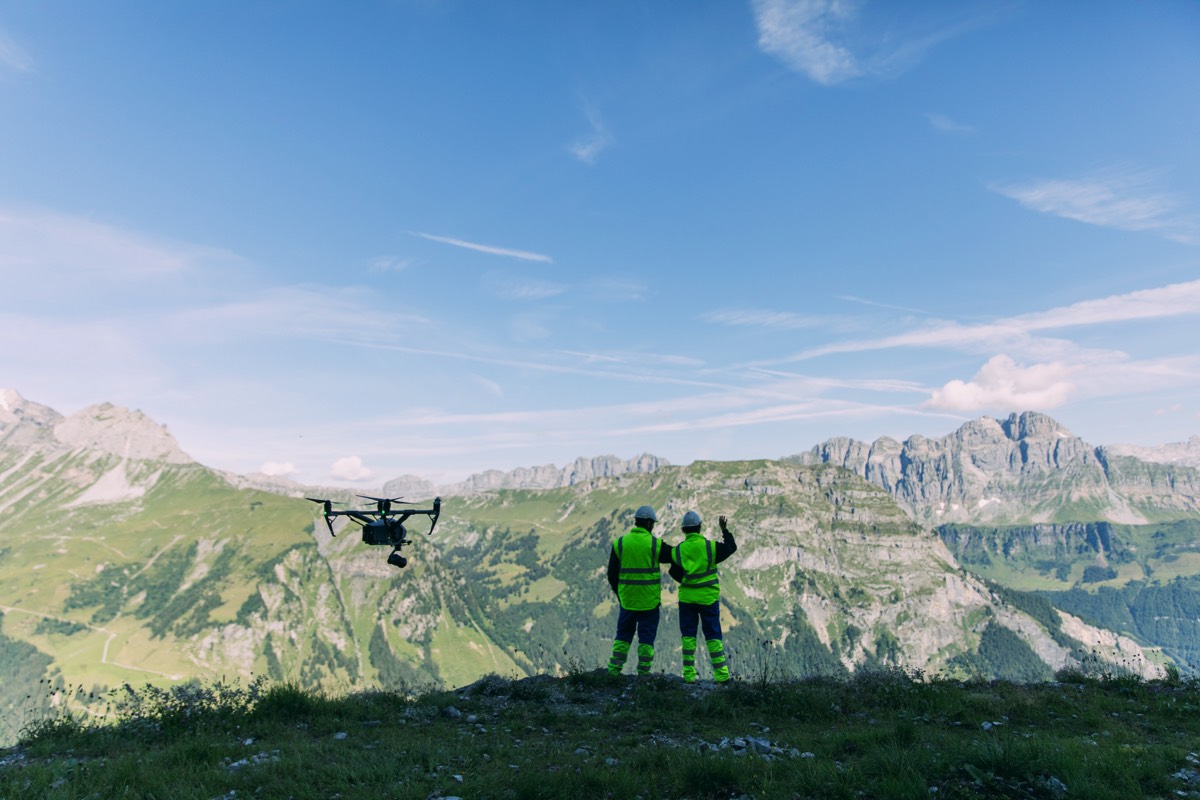 My role was to photograph the project and help fly if there were any drone needs that popped up.
My journey with the crew started in Switzerland about 15 minutes outside a small, beautiful village called Linthal.
The team and I spent several days shooting at the Limmern Pumped Storage Hydro Power Plant which is one of the largest hydropower plants in the world.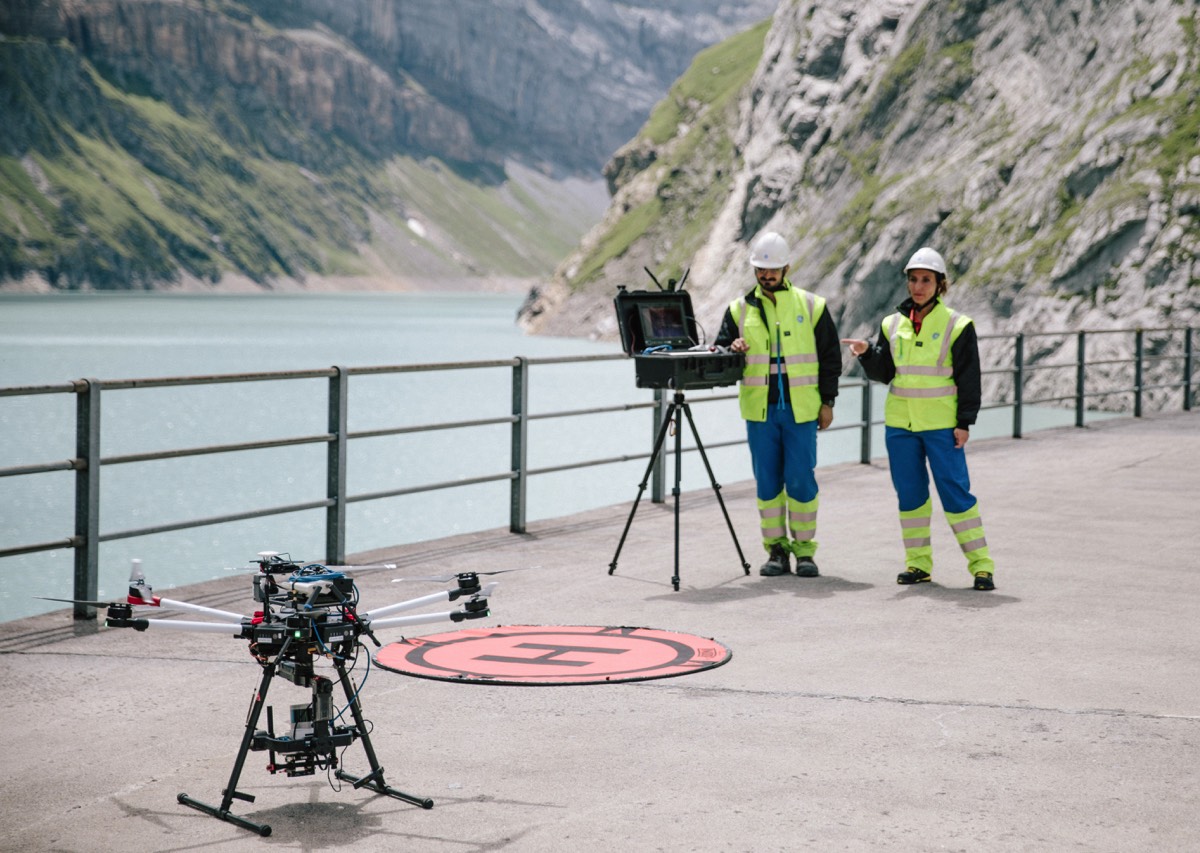 Just getting ourselves and all the gear to the facility each day was quite the journey.
To get to the first part of the facility, which is 6,000 feet up, we had to either take a cable car or a "funicular" which is like a mini subway car.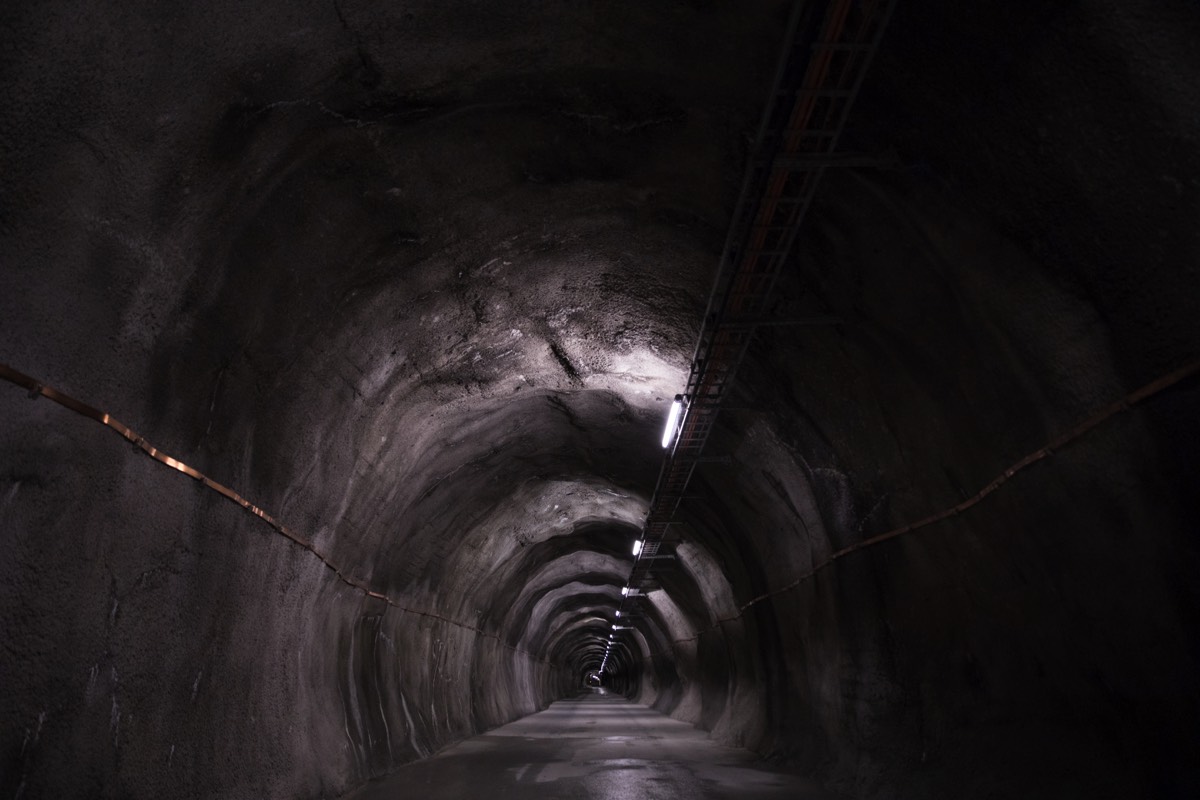 Once we got to the first stop in the mountain we had to drive through two miles of dark tunnels and caverns to get to the main generator room.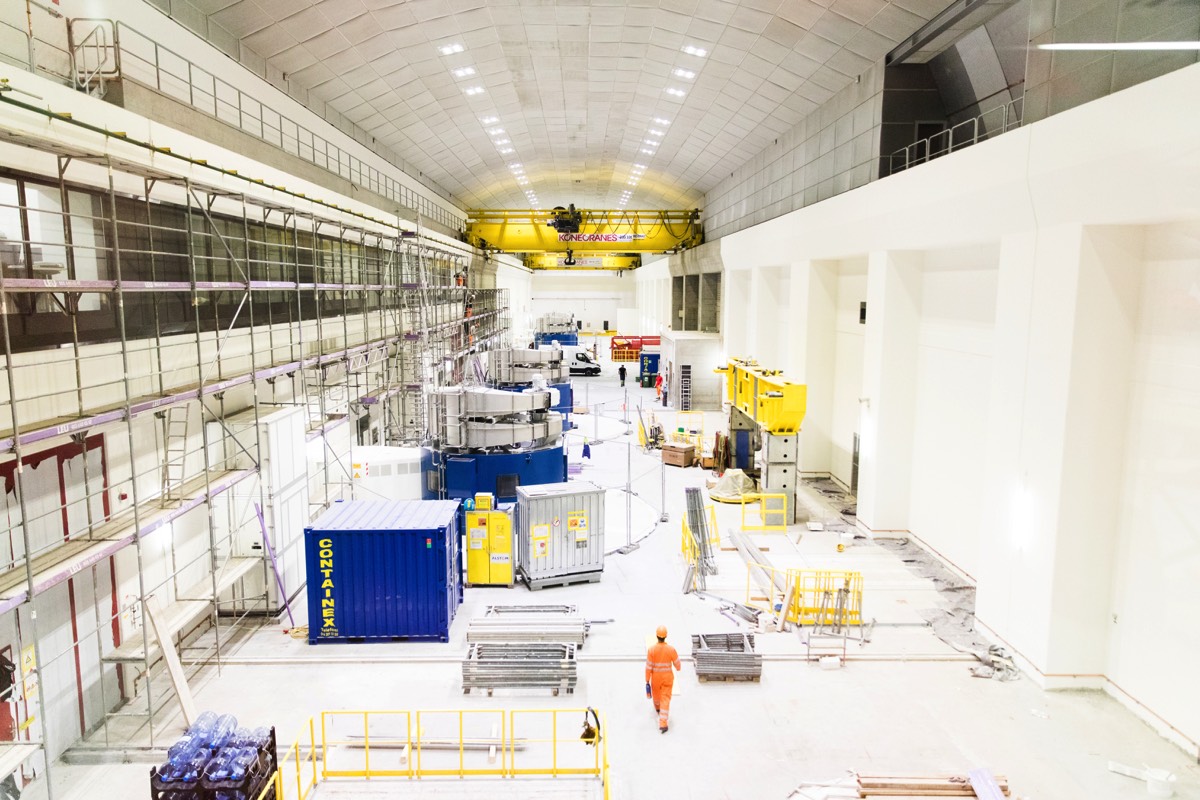 This is where four massive GE hydro pump turbines are tucked inside the mountain and situated between two large teal colored lakes.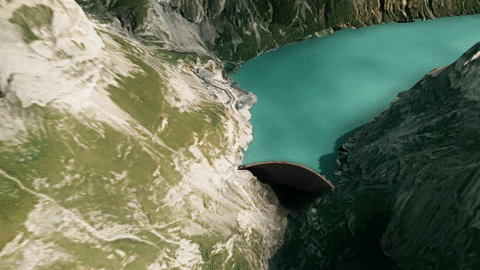 These GE hydro turbines pump water back and forth between the two lakes which helps deliver enough clean electricity to power 1 million Swiss homes.
My job was to shadow the Spark Aerial team and photograph them using their Matrice 600 drones, Inspire 2 Pro drones and other robotics to capture digital infrared models, LIDAR models, and 360º videos (full gear list with links is down below).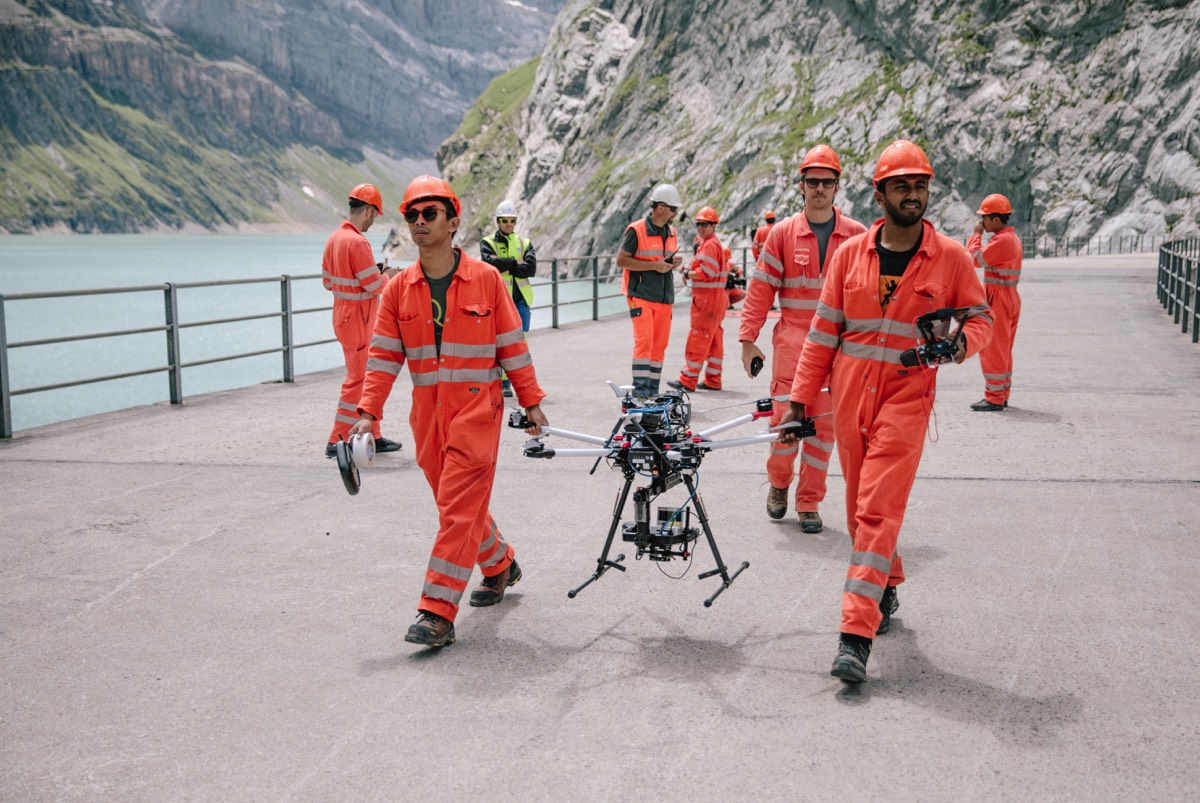 Throughout its energy business, GE uses computer simulations in order to help design and build the most efficient technology in software before bringing it into the real world.
They then use something called Digital Twin to run these simulations alongside sensor inputs to do predictive maintenance at facilities of all kinds.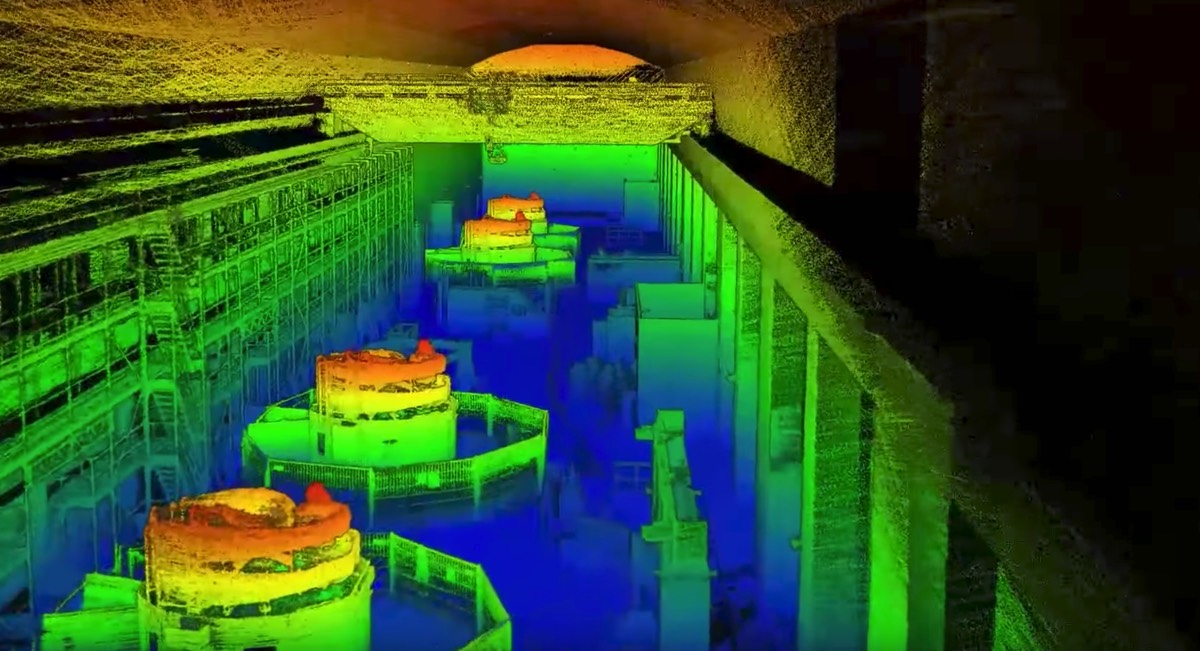 All of the computer models generated by Spark Aerial helped to illustrate how the digital and physical worlds are blending together to increase efficiency in managing and distributing the tremendous amount of energy captured at this facility.
I specifically got to help the Spark Aerial team capture hundreds of images of the dam from the air so they could be turned into photogrammetry models. Here are some of the photogrammetry examples: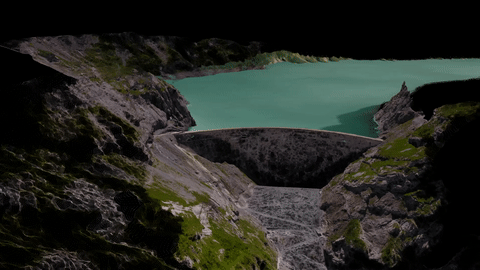 Check out the full GE DRONEWEEK Switzerland episode that I was a part of here:
Shooting in Dubai, UAE
After shooting in Switzerland, the team and I were off to Dubai which is the largest city in the United Arab Emirates.
We came to the UAE's Arabian Desert to shoot at the Mohammed bin Rashid Al Maktoum Solar Park, which is one of the largest solar parks in the world.

All I can say is that this place was just massive!
When I first learned that there were over 4 million panels at this facility, my mind was blown.
What's crazy, is this place is set to get even bigger than what you see pictured.
Once this solar park completes its final phase it will be 4x bigger than it is right now and will help power over 250,000 UAE homes.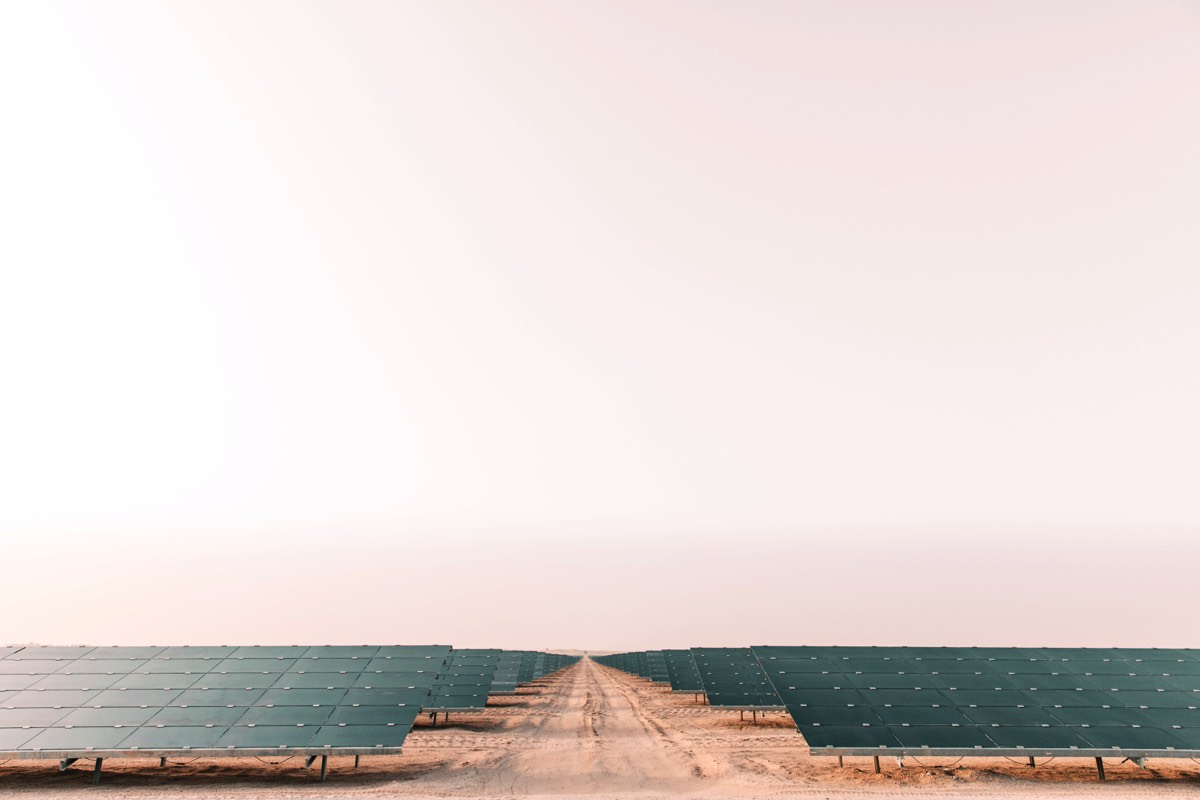 The solar park is so large that the solar panels go on for almost 2.5 miles.
GE's role at this facility is crucial because they provide the Solar Inverters that convert the energy captured from the sun into usable energy for Dubai's power grid.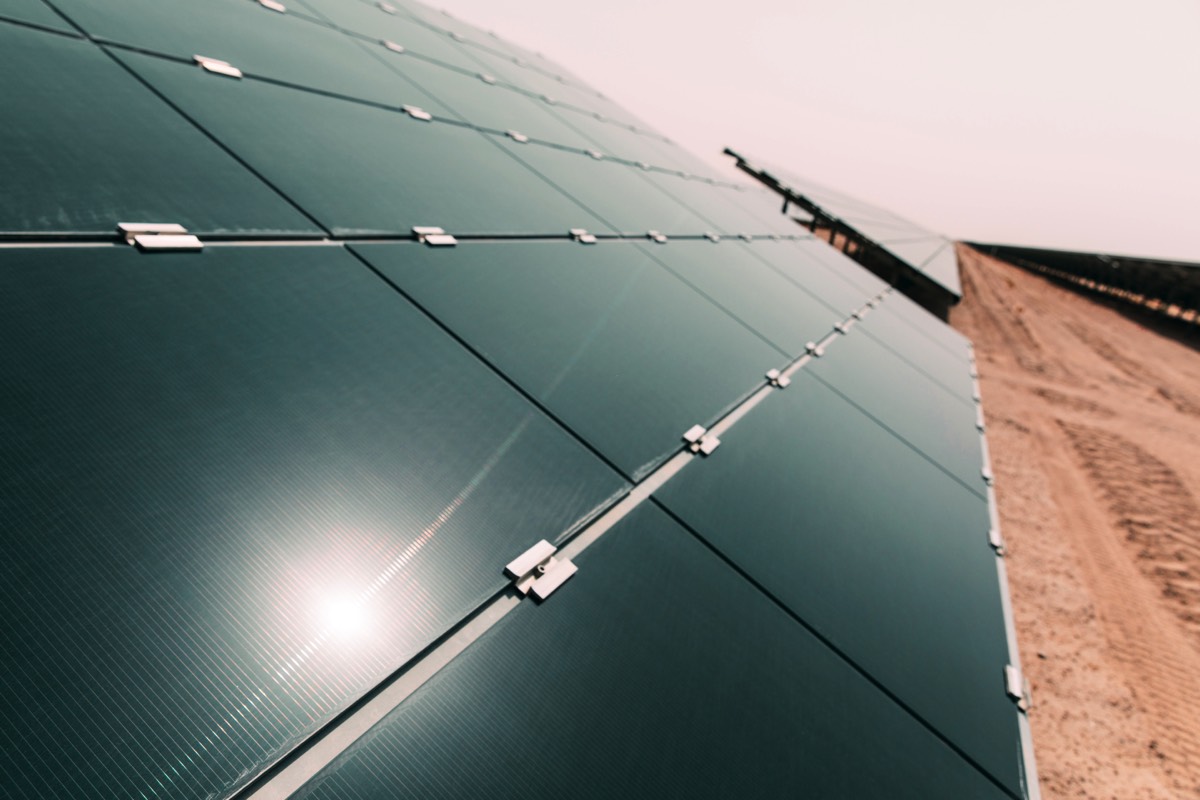 Shooting at this location was definitely a blast but as you can imagine, shooting in the middle of summer out in the Arabian Desert proved to be exhausting, especially considering midday heat reached 114 F.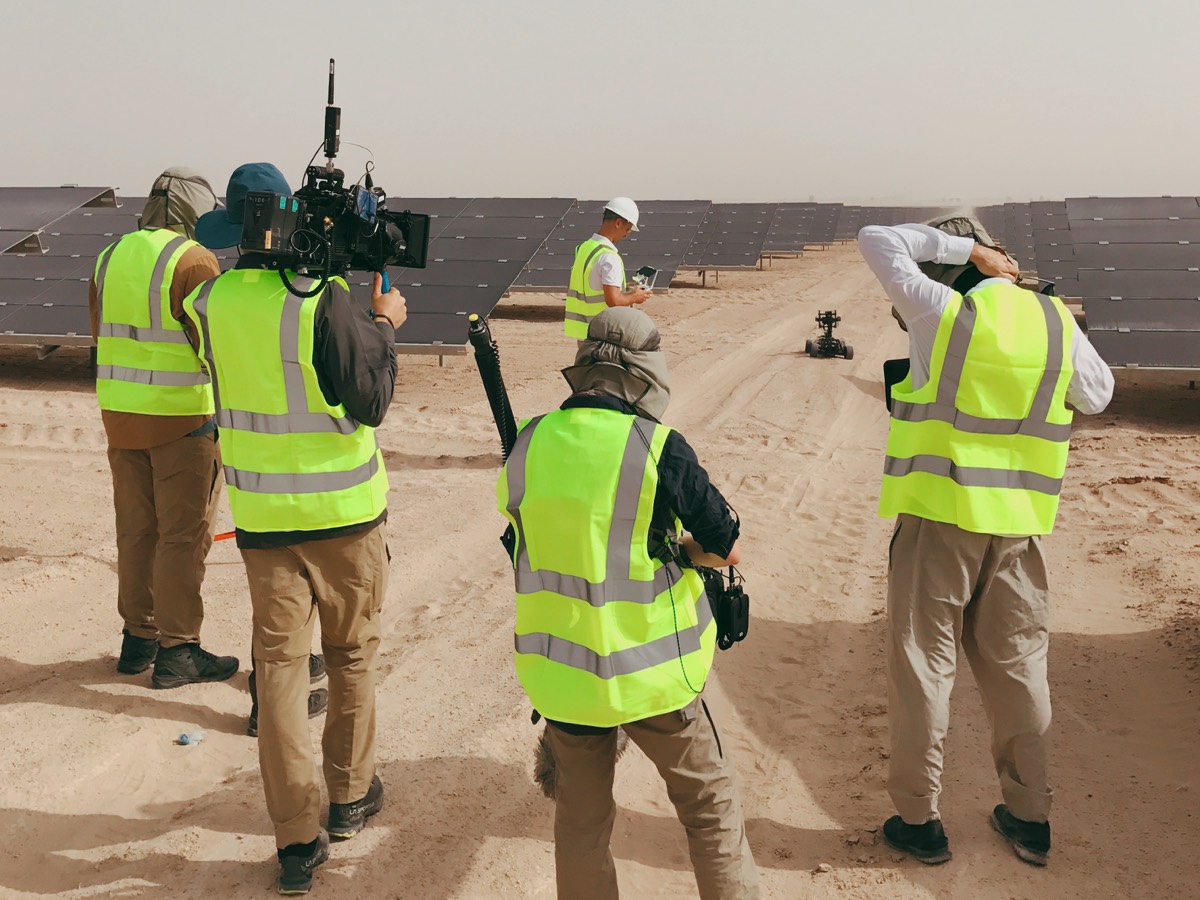 This is one of the reasons why Dubai implemented a mandatory midday break rule for the entire region which means no one can work outside from 12 pm to 3 pm.
Due to these time restrictions, we had to make sure we got our shots early in the morning and late in the day.
At this location, I followed around the Spark Aerial team as they used drones equipped with high-resolution thermal imaging cameras and LIDAR-equipped terrestrial drones to help engineers survey the sprawling array of panels.
These kinds of technological innovations are particularly important because they help keep engineers out of the dangerous heat and allow them to identify and correct any performance issues on the panels much more quickly.
Drone technology combined with thermal imaging cameras could allow technicians to survey the millions of solar panels at the park in just a couple days rather than weeks.
Using technology to identify problems early on can prevent the solar park from under delivering power to the grid.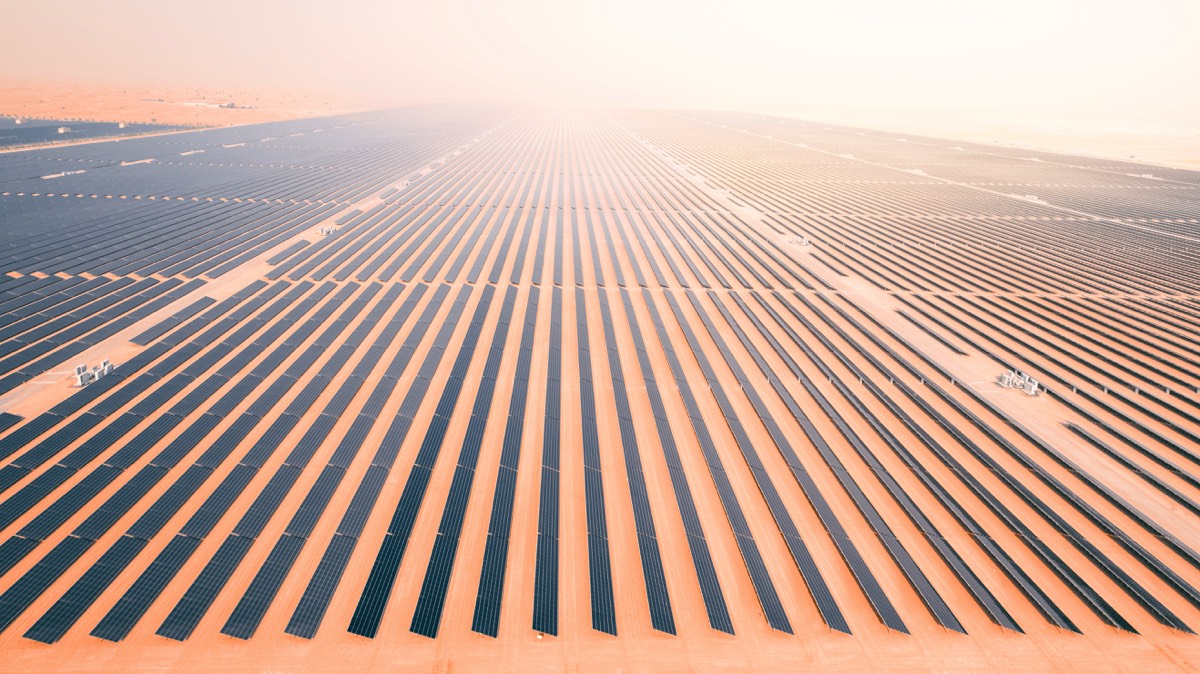 Check out the full GE DRONEWEEK Dubai episode that I was a part of here:
Gear used for DRONEWEEK:
I was only able to join the team in Switzerland and Dubai but the crew also shot three more episodes this summer in San Diego, California; British Columbia and Indonesia.
The last day of DRONEWEEK airs tonight (10/13/2017) on VICELAND starting at 6:30. Or you can watch each of the episodes on GE's YouTube channel or down below:
After you watch them be sure to let me know which episode was your favorite or if you have any questions for me or the Spark Aerial team leave a comment down below and I'll make sure it gets answered!
---
About this site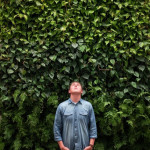 Dirk Dallas, also known online as @dirka, is the founder and curator of From Where I Drone, a blog dedicated to inspiring and teaching drone pilots how to create better aerial photos and videos.