Posted on September 10, 2018
Looking For The Next Big Drone Idea – GENIUS NY $3 Million Drone Competition
If you are creative, technically inclined and have an idea for the next big innovation in the field of drones and unmanned aerial vehicles (UAVs) then listen up!

Each year GENIUS NY (Growing Entrepreneurs In Upstate New York) awards innovative startups from around the world with millions of dollars in funding for their drone-based ideas and businesses.
This year they are at it again and are looking to hand out millions of dollars to startups in the drone industry.
The Competition
GENIUS NY is currently accepting applications for the drone pitch competition which takes place later this year. For a chance to participate in the competition you must apply by October.
Those who are selected will move forward and pitch their ideas to a panel of judges, with a live audience present, and have their work evaluated and scored.
From there GENIUS NY will award five lucky finalists teams with a total of $3 million dollars in funding to ring their drone ideas to life.
The top team will be granted a $1 million dollar investment and the other four teams will be awarded $500,000 each.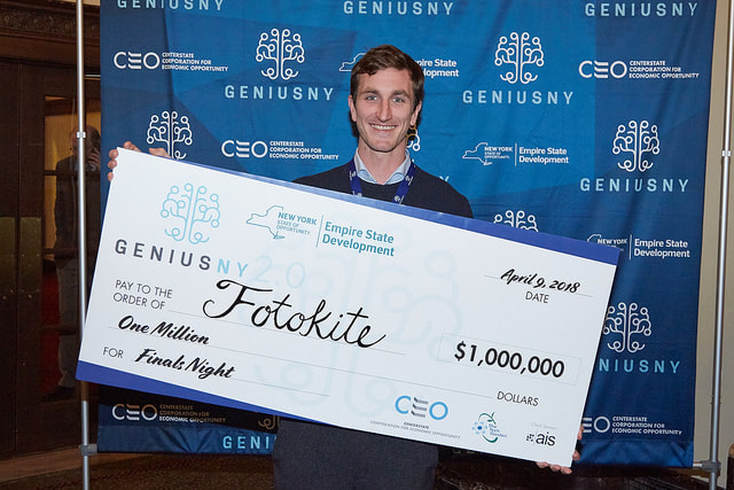 Previous winners of the GENIUS NY competition include:
Fotokite – combines aerial and ground-based robotics with flight control algorithms to create a kite-like tethered drone system that can fly fully autonomously for 24 hours.
Dropcopter – an agriculture technology startup that has developed technology that allows farmers to pollinate orchards via drones.
Quantifly – simplifies and reduces the costs of parking and traffic studies by providing customers with data that is affordable, reliable, accessible and easy to understand.
Program Details
Along with offering finalists teams a significant financial award, the GENIUS NY program will also give the finalists stipends, housing, resources, working space, mentorship, and opportunities to connect with investors for follow-up funding all through their year-long in-residence New York-based business accelerator.
Pitch Selection Criteria
* Clarity of business – is it easy to understand what this business is?
* Principal/Team participants – can the proposed team actually make it?
* Scalability – can it scale & attract additional investment?
* A true entrepreneurial startup – aka no pizza delivery drones.
* Viability – is there a market and a way to monetize the idea?
Over to you…
To apply or to learn more about the GENIUS NY prize money, pitching, in-residence program or past winners click here. Best of luck to you!
---
Let's connect!
Also if you'd like to help this website grow, I would be grateful if you considered using my DJI, Amazon, or Adorama links whenever you do any online shopping. I will make a small commission at no extra cost to you. Thanks so much in advance for your support in this way!
---
ABOUT AUTHOR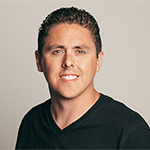 Dirk Dallas, also known online as @dirka, is the founder and curator of From Where I Drone, a blog dedicated to inspiring and teaching drone pilots how to create better aerial photos and videos.
---