Posted on December 23, 2016
Drone Video of the Week: 'A Fleeting Dream'
This week's #fromwhereidrone video of the week, 'A Fleeting Dream', comes to us from Arizona based filmmaker Jay Worsley.
In this unique aerial film Jay takes us over the cliffs and beaches of Brookings, Oregon.
I must say Jay's editing, transitions, pacing and scoring all are refreshingly unique for an aerial film, so don't miss this one!
Hear more about the story behind this aerial film and how Jay crashed a $5,000+ drone setup while making it after the jump…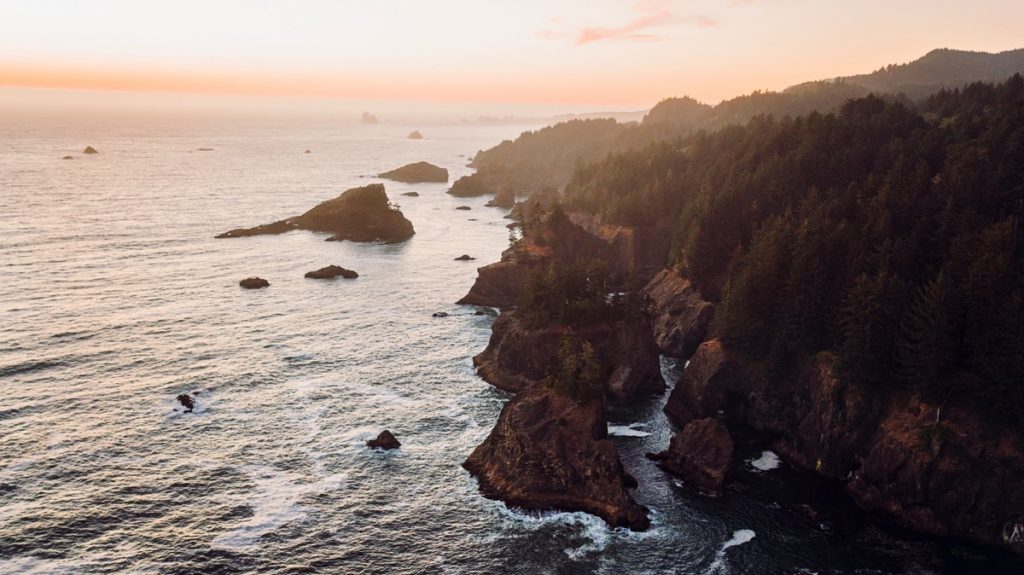 In Jay's own words…
"A Fleeting Dream" was originally supposed to be a follow up film to my last aerial film "Perspective".
However, that didn't really work out due to the fact that I CRASHED MY DRONE! …Let me back track…
My film last aerial films 'Perspective' ended up being a huge success.
I say this because it won some awards, it brought about some great opportunities like working on some new projects and licensing my aerial footage.
So coming off of the success with 'Perspective' I decided it was time to ride the momentum and upgrade my drone from a Phantom 3 Pro to an Inspire Pro x5r.
And I have to say, it was a fantastic decision, because the x5r camera is superior in so many ways due to the image quality and the various focal lengths you can get with it.
After purchasing my new Inspire, I traveled to Michigan to shoot a wedding with it and…it ended up breaking during transport.
The case I use is the Go Professional Case for DJI Inspire 1 X5 which is an amazing case. But it broke because TSA opened it up, went through it, and then didn't properly close it or handle it with care.
I checked my drone which was inside it's case but after we landed I went to pick it up from the baggage claim and found it was broken!
Needless to say tried to get it fixed as soon as possible because I had already planned a trip to Oregon to shoot my follow up aerial film but sadly it wasn't going to make it back from the repair center in time.
That mean my only option was to rent an Inspire x5r, so I did.
When I got to Oregon with my rented Inspire, I immediately started filming at some incredible locations and I got some really nice footage that got me super excited for the rest of the trip.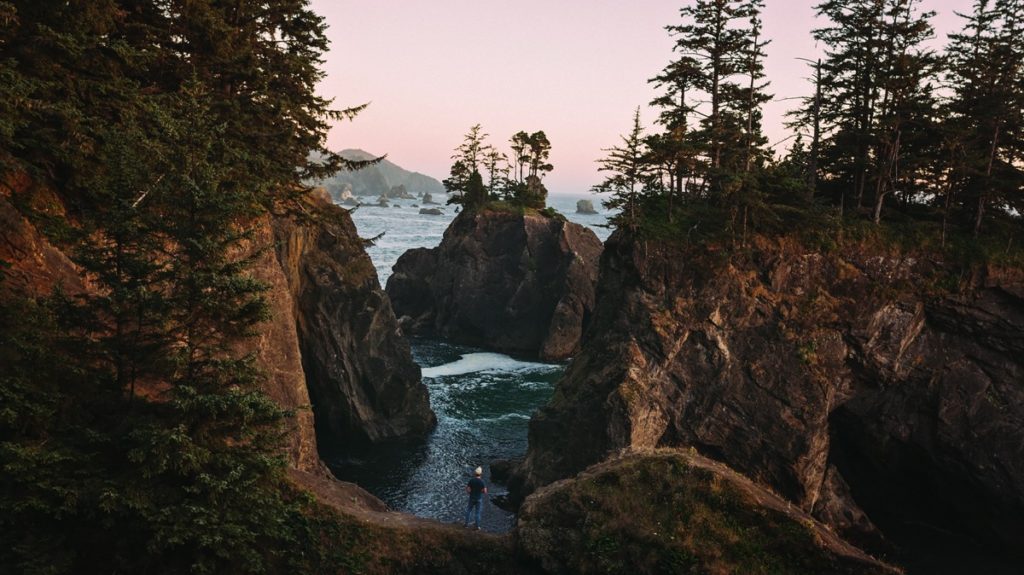 Then during the next day of filming early in the morning the unthinkable happened. I was out filming near the shoreline and my low battery indicator went off so I started flying back.
But for some reason the battery was dropping in power much faster than they normally do and by the time the drone was just a few feet in front of me it was out of power and there was no time to get the landing gear lowered.
So the Inspire simply dropped a few feet to the ground.
You might think well a few feet can't be that bad right?
Well it fell straight down on the rented x5r camera and that meant the trip was officially over.
The result, I had to pay the full price for the rented x5r camera.
So now I have two, a broken one and the new one I recently bought.
Back to the film
Since I had only a little bit of footage due to my trip ending early, I couldn't make my follow up aerial film.
This was such a bummer because I had big plans for that film and my expectations for it were high.
But I couldn't give up and I had to make something since the limited footage I did have was beautiful footage.
So I decided to work with what I had and I created a short "dream" like film.
I wanted to make this different from the typical aerial film you see today with the same type of shots, moves, music and feeling.
My primary goal with this film is to give more of a imaginative and almost eerie vibe.…kinda like a dream.
Just like that feeling where you are trying to reach something but can't quite grasp it.
That's why when I starting editing this I decided early on that the sounds were going to be the most important factor.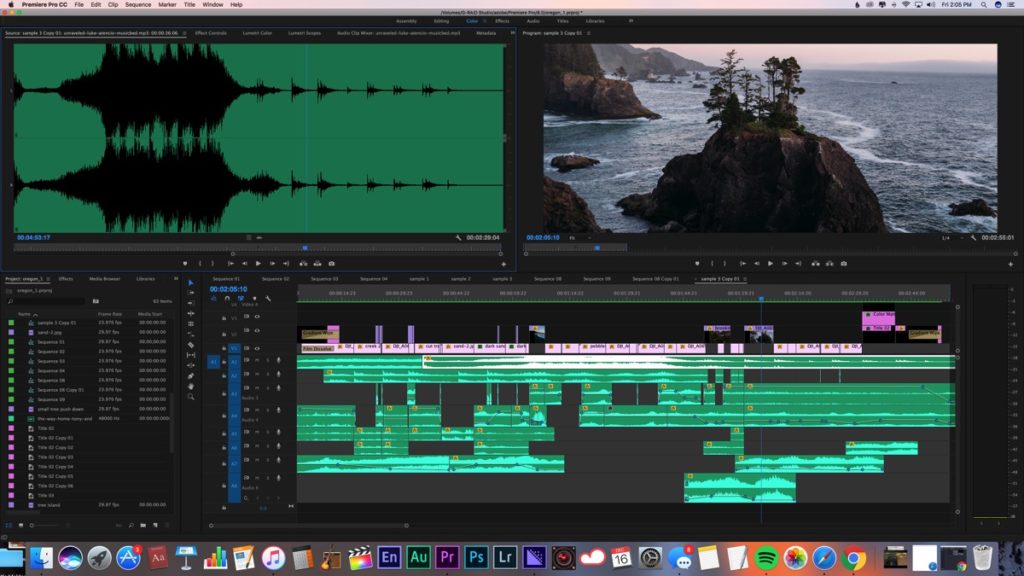 First, the music I am using is actually a mix of two different songs combined into one.
I then added quite a bit of sound effects like wind, waves, and then some natural PNW landscape sounds that I feel really draw you in.
The audio mix ended up having eight audio channels just to get that feel right.
So my one tip to other aerial filmmakers is to really think about the exact "feeling" you want the viewer to have and then keep that at the forefront of your mind.
With your goal in mine, from there it is just about using variety of tools, assets and mixing to help you achieve that feeling.
Check out more of Jay's work here:
"Unraveled" song by Luke Atencio
"I'm Not Ready Yet" song by Luke Atencio
Edited with Adobe Premiere Pro using the Twitch plugin.
If you enjoyed the post could you please do me a HUGE favor and give it a thumbs up and share it on social media for me?
Just click the big social media icons at the very top or very bottom of this page.
This blog is simply a hobby and labor of love and your support truly does help in keeping this website going!
Thanks so much!
Have a question or comment? Feel free to contact me directly at [email protected] or just drop a comment down below.
About this site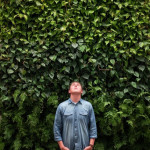 Dirk Dallas, also known online as @dirka, is the founder and curator of From Where I Drone, a blog dedicated to inspiring and teaching drone pilots how to capture better aerial photos and videos.