Posted on December 17, 2016
FPV Flying: Everything You Should Know About Getting Started

As you may know, FPV flying is all the rage. But what exactly is it? And how can you get started?
For new flyers, there aren't many beginner-friendly guides on the complex topic of FPV flying.
But that's why I wrote this post. Here, we'll talk about what FPV flying is, as well as how to get started.
We'll then talk about some drone setups to consider, where to fly and we'll end this post by talking about drone laws and not getting in trouble (yikes!).
With that being said, let's get started!
What Does "FPV" Stand For?
For anyone who's not familiar, FPV stands for First Person Viewing.
This basically means that you see what your drone's camera sees in real-time (with no lag).
It's a lot like playing a video game, except here, the world is your playground.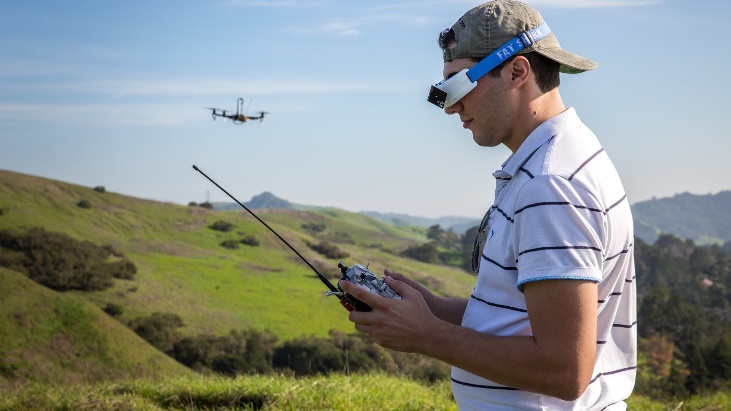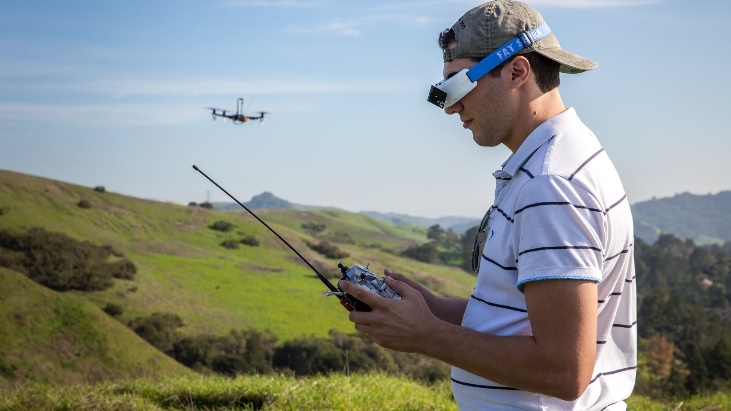 On a serious note, FPV flying is great for anyone who wants to experience a more immersive flight.
FPV stands for First Person Viewing
For drone racers, it's a necessity, more on that later.
While in FPV mode, you'll be able to fly your drone faster and more aggressively.
Note, some beginner-friendly drones (like the Hubsan X4 H107D) already have FPV setups built in.
New to Drones? Learn to Fly First
If you're new to drones, it's recommended that you learn the basics of flight first.
If you need help with that then check out this guide How to Fly a Drone: The Ultimate Guide or this link.
While it's possible to jump straight into FPV flying with no prior experience, I don't recommend it.
FPV drones- both pre-built and DIY- can be quite expensive. If you crash, it will be a waste of money.
That's why you should practice on a simple/cheaper drone model before making such a big investment.
Here are some drones to consider for that:
---
SYMA X5C
---
---
The Basic FPV Setup
The basic FPV setup isn't too difficult to understand: you've got your drone's camera which sends a live video feed to a receiver.
From here, the receiver shows it on a display.
For most flyers, the display is FPV goggles (transmitter displays are also used) and that's about it.
Here's an illustration to help you conceptualize everything:
To be honest, you don't really need to memorize this.
It only comes into play if you're building your own FPV drone but this is how it is setup.
Now that you understand what FPV flying is and how it works, let's talk more in-depth about what types of FPV options there are.
FPV Transmitter Display
After this section there are some recommendations for those looking for intermediate/advanced FPV goggles and drones.
However, those options might be out of your budget.
So if that's the case it might be best for you to first consider a drone with a transmitter display which means the display is built directly into the transmitter.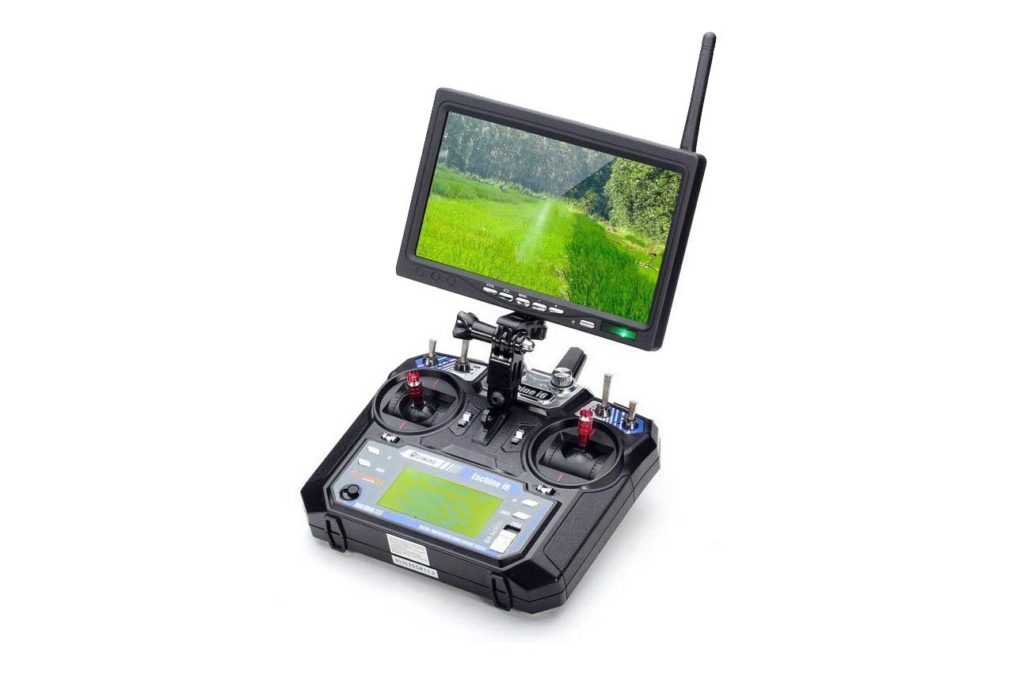 If you're in this position try starting off with one of the following options below:
Hubsan X4 Quadcopter with FPV Camera
---
---
Transmitter displays are less immersive, but they are still super fun to fly and they're affordable.
It really boils down to your budget.
FPV Goggles – Qualities to Look For
As I mentioned earlier, FPV goggles are by far the most common choice among drone flyers.
The reason why is because of immersion.
With FPV goggles, you can fully experience a drone flight
With FPV goggles, you can fully experience a drone flight (almost like you're in the cockpit).
But you've got to make sure you buy the right goggles
Here are some tips to keep in mind when shopping for FPV googles:
Field of View:
As a rule of thumb, the larger the field of view (FOV), the better. Why? To A) Have more fun, and B) Decrease your chances of a crash. I recommend a field of view that's at least 30 degrees (the more, the better).
Screen Resolution:
Ideally, a screen resolution of at least 640 x 480 is recommended. Poor resolution will result in a bad FPV experience. Even if it means paying a little more, get goggles with high resolution.
Head Tracking:
Head tracking isn't mandatory, but it's highly recommend. What it is? It basically allows your drone's camera to turn whenever you turn your head. It's a lot of fun and creates a better flying experience.
Color:
For some flyers, the color of the FPV goggles doesn't matter. But if you're a passionate flyer who does flies regularly, chances are that you're going to care. Choose a color that you'll be happy with.
Price:
A big factor for most flyers is price. As with most things in life, you get what you pay for. I don't recommend being cheap when shopping for FPV goggles. The cheaper models cost around $100, but most aren't very good. The $500+ models are much better.
For FPV google setups check out either:
Spektrum Teleporter V4 Video Headset
---
Fat Shark Attitude V3 FPV Video Goggles
---
Fat Shark Dominator V3 FPV Goggles
---
Now you might be thinking, "$500?! That's way too expensive!"
And you're right, it's expensive.
That's why it might be best to use a transmitter display first if you're on a budget.

FPV is an Integral Part of Drone Racing
A few years back, flying drones was nothing more than an occasional hobby. But today, it's turned into an adrenaline-filled, speed-induced sport.
As its name implies, drone racing is about getting from Point A to Point B as quickly as possible.
Without FPV setups, it would be near impossible navigate the complex drone racing courses that exist today.
In drone racing, it's not uncommon it hit speeds of 50+ MPH!
Here's a video that will give you a small taste of what to expect:
If you're interested in drone racing then below are some options for you to get started.
You first need to know that they can come in 2 main types of packages.
RTF (Ready-to-Fly) = For the person that just wants to get up and flying
RTF means the model you buy is a complete package and comes with everything you need right out of the box!
ARF (Almost-Ready-to-Fly) = For the person that like to work on things and customize their aircraft
ARF means the model you buy requires some additional items before you can start flying. The additional item can include anything from a battery, to a receiver, transmitter, servos, motor and even glue.
The options below start off at $110:
Targethobby Carbon Fiber QAV210
---
---
---
---
---
---
If aerial photography sounds more interesting to you, then don't get a racing drone.
You're much better off buying an FPV model with an external display like the DJI Phantom 4 or try building a drone setup yourself.
If you're on a tight budget and the Phantom 4 is too much for you then check out the Parrot Bebop– it's about half the price of the Phantom 4.
The Importance of Having a Spotter
A "spotter" is someone who can watch your drone while you fly it via FPV.
Why is having a spotter needed? Why can't you just fly by yourself?
A good spotter can warn you about nearby obstacles
The reason is because FPV flying severely limits peripheral vision which makes crashing much more likely.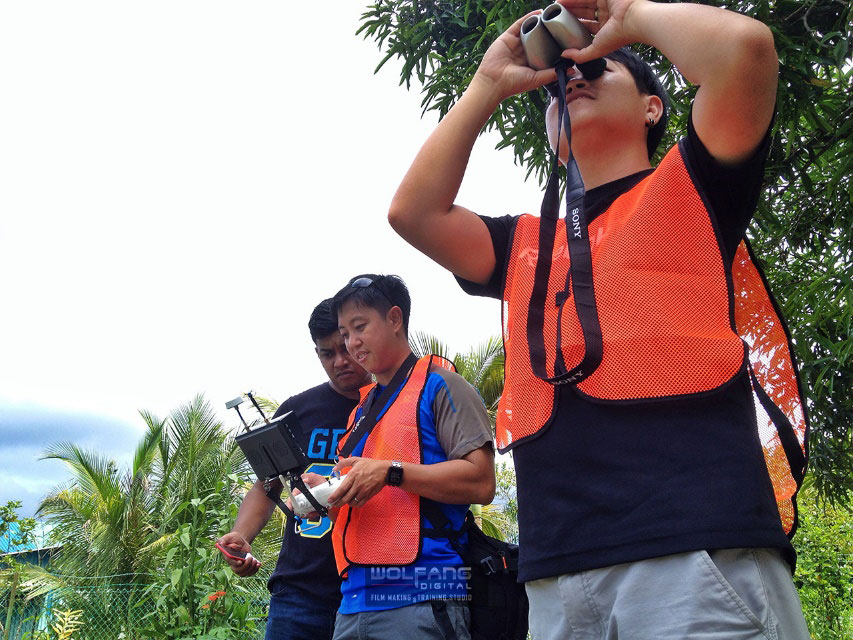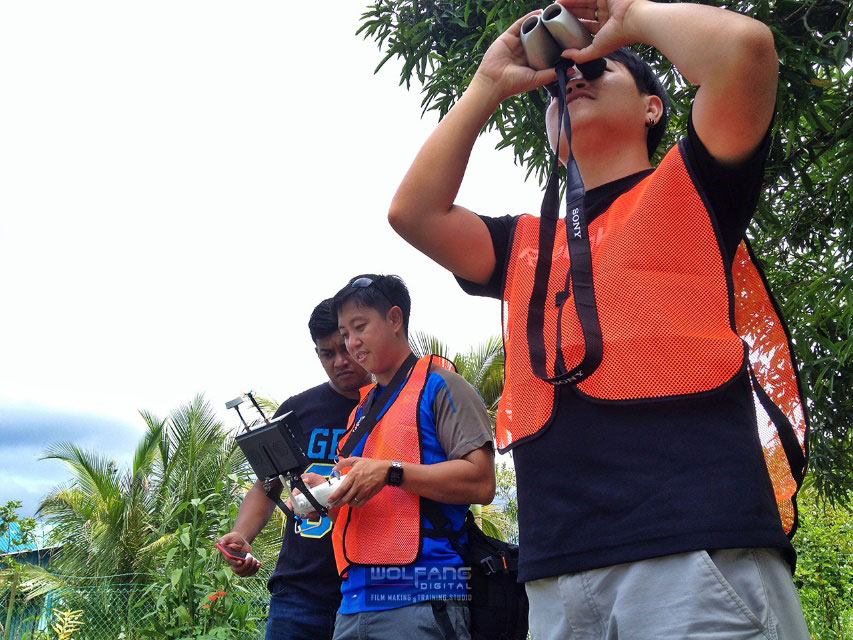 A good spotter can warn you about nearby obstacles that are just outside your camera's field of view (trees, electric cables, buildings, etc.).
Just remember: all favors should be returned. It's good drone etiquette to spot the person who spotted you.
The "Line-of-Sight" Law Explained
Just because you're flying via FPV, doesn't mean that you can break the rules.
The FAA created something called the Line-of-Sight Mandate.
This rule states that you must fly your drone within line-of-sight, which is problematic for FPV flyers.
After all, with FPV flying, it's quite tempting to fly your drone very far (sometimes up to a mile) but unfortunately, you can't do this.
For more info on the what the drone rules are check out this article Drone Rules: Everything You Need to Know Before You Fly.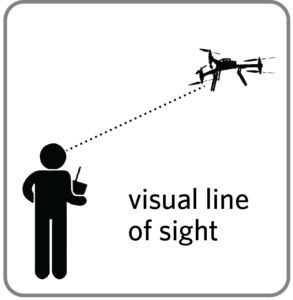 The penalties for breaking this rule include confiscation of your drone and/or a fine. In my opinion, it's not worth the risk.
Best Places To Fly Via FPV
While you can technically fly via FPV anywhere, some places are better than others.
For example, a place I highly recommend is the beach.
There's nothing like capturing the sunset while you're 200+ feet up in the air!
Another great place to fly is in the desert (like this guy). It's a lot of fun and you'll have plenty of open space.
To hone your FPV skills, it's recommended that you visit a park with a wide open space.
Note: some parks will not allow you to fly drones (even if it's not publicly stated). Cops will typically give you a warning for this, but don't try to fight it if it's not posted.
Finally, never fly over people. It's dangerous and could get you in a lot of trouble!
Recommended links to learn even more:
diydrones.com (best one in my opinion)
reddit.com/r/diydrones (good subreddit on DIY drones)
fpvlab.com
In Summary
To summarize, FPV flying is a combination of exhilarating, challenging, and humbling. As you soar through the air, you'll see first-hand just how big the world really is.
Make sure that you follow the rules and that you have a spotter with you. I understand that you can't always have a spotter with you, but don't make a habit of not having one.
Got questions? Then leave them in the comments section below! Dirk or I will be happy to answer them. You can also send us a message.
Until then, have fun and fly safe!
[clickToTweet tweet="Everything You Should Know About Getting Started With FPV Flying" quote="If you enjoyed this post would you consider sharing it? Your support really means a lot!"]
David is the founder of SkilledFlyer.com, a site dedicated to teaching people about RC drones.
---