Posted on January 23, 2017
DJI Mavic Pro Unboxing & First Flight (+ download my 4K test footage)
I recently got the new DJI Mavic Pro drone and wanted to do an unboxing/first flight test to show you guys.
(scroll down to download the 4K footage from my first flight)
In this video, I show you it's super tiny size compared to the Phantom 4, as well as how it unfolds, how to put the props on, how to insert your smart device into the controller, how to switch it to wifi mode and of course I show you everything that comes inside the box!
I have to say I was originally thinking this would just be a little backup drone that I would bring along with my bigger Phantom but I have been blown away by the Mavic Pro.
I say that because I have been finding myself flying it more than my Phantom just because it is so easy to carry around, the imagery looks great and it flies so well.
Stay tuned as I plan on doing a full review of it in the near future.
If you want to check out 3 minutes of my original untouched and unedited 4K Mavic Pro footage click here (be sure to "download" the clip, don't stream it, for best results).
As always if you have any questions feel free to contact me directly at dirk @ fromwhereidrone.com or just leave a comment down below.
About this site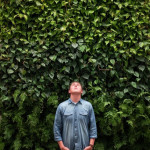 Dirk Dallas, also known online as @dirka, is the founder and curator of From Where I Drone, a blog dedicated to inspiring and teaching drone pilots how to create better aerial photos and videos.