Posted on August 20, 2015
Video of the Week: Iceland by Air in 4k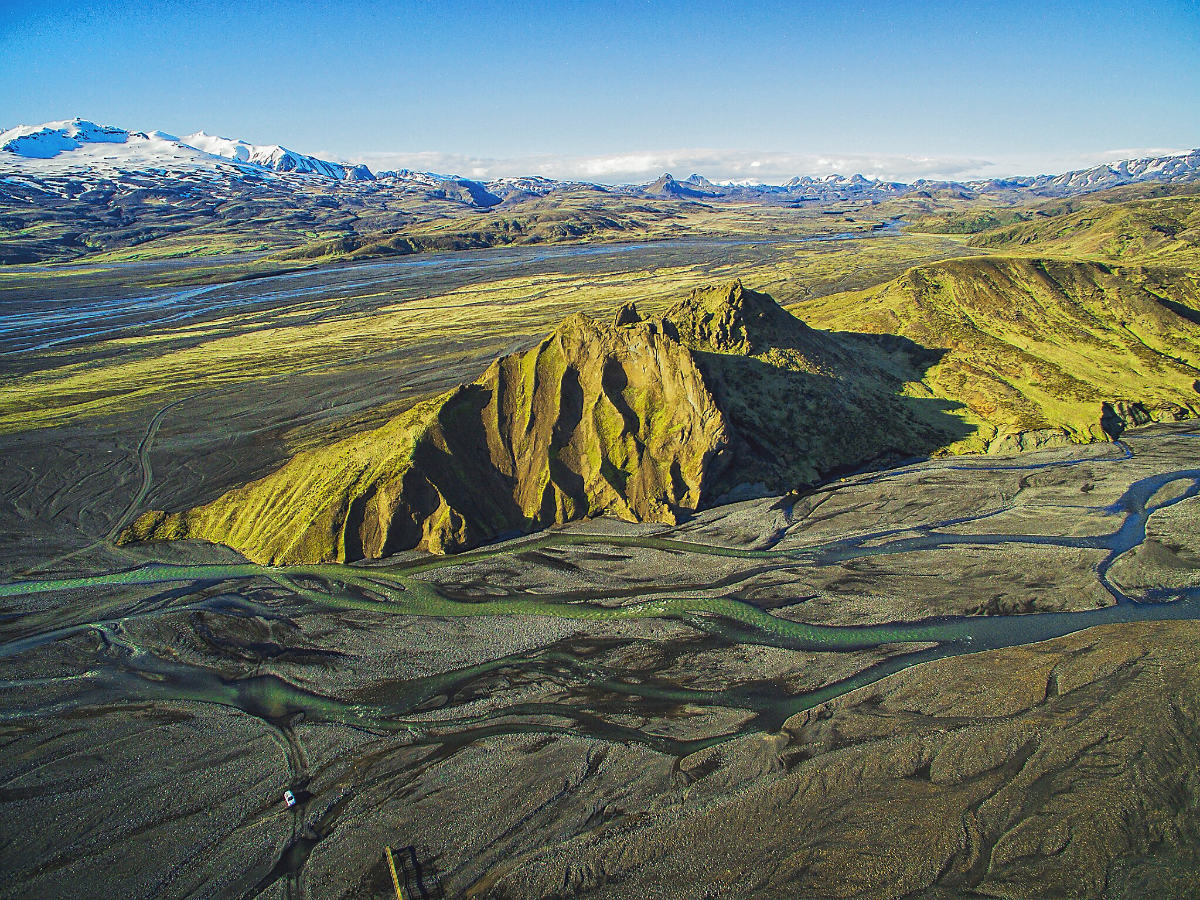 This week's video of the week comes to us from filmmaker Jesse Moore of Modern-Atelier. He recently went on a trip to Iceland with his drone and came back with a bunch of stunning aerial views of vast landscapes and epic waterfalls. Check out the video below as well as the short interview I conducted with him to get an inside look at this beautiful project!
Why did you choose to do this project and why Iceland?
Although I've taken many photos and video with my Phantom 3, this Iceland trip was the main reason I bought it when I did. I knew there would be massive expanses and beautiful landscapes in Iceland and I thought this would be the perfect place to feature from the sky.
How did you scout these amazing locations?
I usually start with searching Instagram, Flickr and Google Images for interesting places. I then plot them on the map to make sure I know the location and how to get there. This usually defines the route we take. We also leave 20% of our time for spontaneous spots or recommendations from locals. At the beginning of the video you see some shots of Haifoss waterfall. Although it took up an entire day, it was my favorite place to fly. When scouting on location, I usually take time to walk around and pick out angles I think will look interesting. Then I plan my flight accordingly, taking in to account any people, animals, obstacles, or any potential risky shot movements like backing into a cliff wall or something.
How long did it take to shoot this?
The shots in this video were taken over a period of two weeks as we drove around the whole country of Iceland. I flew 17 flights at a distance of 70,584 feet, over a total 153 minutes of flight time. Unfortunately, I didn't have my second battery yet so I was constantly charging the only one I had with my GoalZero Portable Power Pack.
Do you have any interesting stories related to this ICELAND project?
Only 6 minutes after taking off at the wreckage site, two Mercedes vans with huge 44″ tires rolled up and parked nearby. I grabbed another shot of the plane before they started getting out and then I landed. 10-12 people got out in a bustle, breaking out tables with food, tons of gear and photo and video equipment. As it turned out, a local Icelander, Ao, was in charge of taking around a Polish clothing brand who was shooting some commercials in Iceland. It was fun chatting with them but they had a permit to shoot there so I stayed grounded until they were done. In order to wait for clear shots of the plane, we ended up being there for about 4 hours. But I was the lucky one because we captured some great light from the 'midnight sunset' which was around 1am. All in all it was a super fun night and well worth the wait. I love the last plane shot which you can see below.
What is something you learned as a result of working on this project?
It's a lot easier to fly when there's nothing around you in a big open space! I also learned that some really great shots can come from an altitude of less than 150 feet. My next flights will consist of lower flying.
What is next for you?
Owning a drone has definitely changed my perspective on videography as well as travel. As I continue through my list of top places to visit, I may be altering my priorities according to where we're allowed to fly and what there is to see from 400 feet up!
Gear used: Phantom 3 // Premiere Pro // After Affects // GoalZero Portable Power Pack
Special thanks to Jesse for sharing this amazing video! Check out more of his work on his YouTube or Instagram!