Drone Photography Tips From a Traveling Photographer
This is a special guest post from Sam Gellman. Sam has spent time traveling around India, Indonesia, and the Philippines this year with his drone and he was kind enough to reflect on his travels and share some of the things he has learned with our #fromwhereidrone community…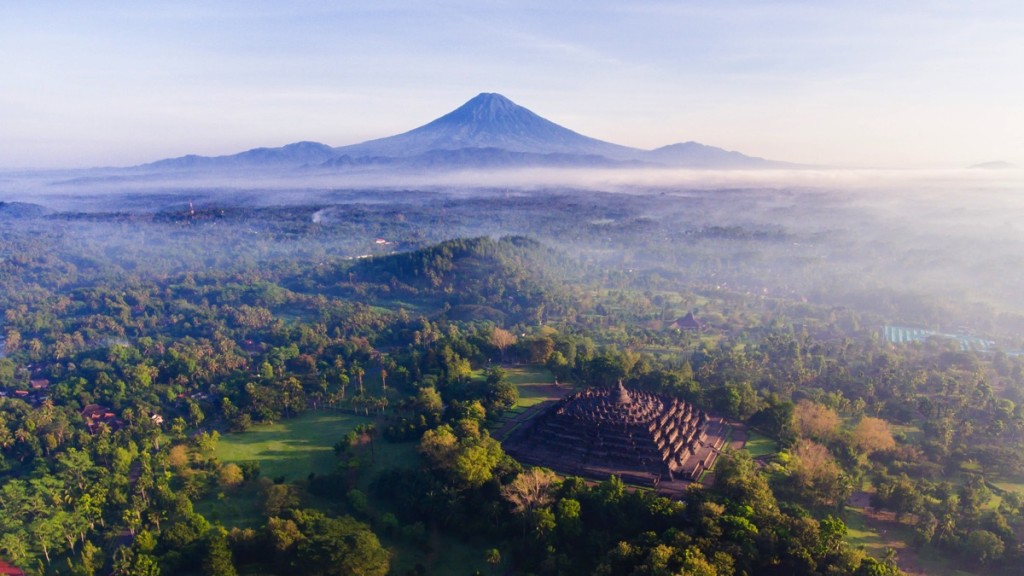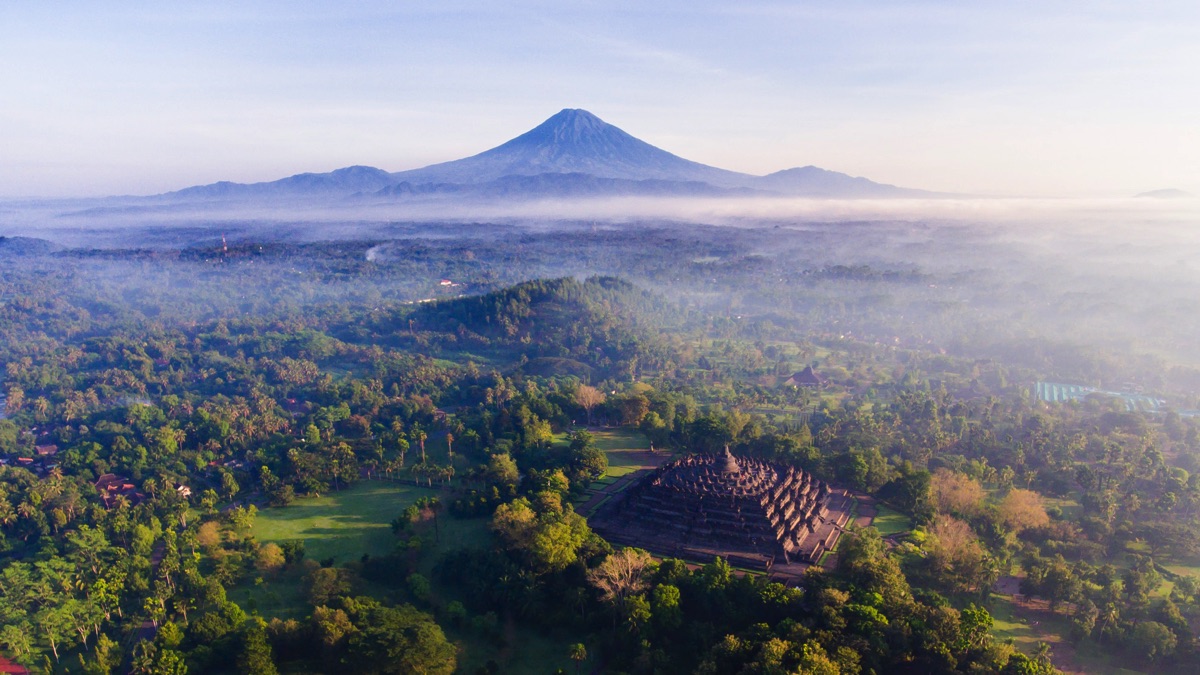 A passport, an alarm clock, and a drone
Travel photography brings new perspectives to our lives, and adding a drone can take it to a new level. I logistically find travel with a drone pretty easy. I've never had an airport give me trouble, even in India where drone regulations are pretty restrictive. That said, I have a friend who had hers taken away in El Salvador at customs, so I know it's not invincible.
I travel with my wife so I try to limit the flying to early morning so we can spend the day together without distraction. I generally get up around 6:30am (Google what time sunrise is before you set your alarm or download one of these handy apps), I fly for an hour or two, and then spend the day with family.
I use a DJI Phantom 4 and have 3 batteries and a bunch of extra propellers. The Manfrotto D1 drone backpack has been a game-changer for me as a photographer traveling around the world with a drone – it allows me to carry my computer, headphones, a book, and my drone in one pack, so I don't need any other carry-on. It's optimized for my old Phantom 3 (which fell into a lake) but I make do.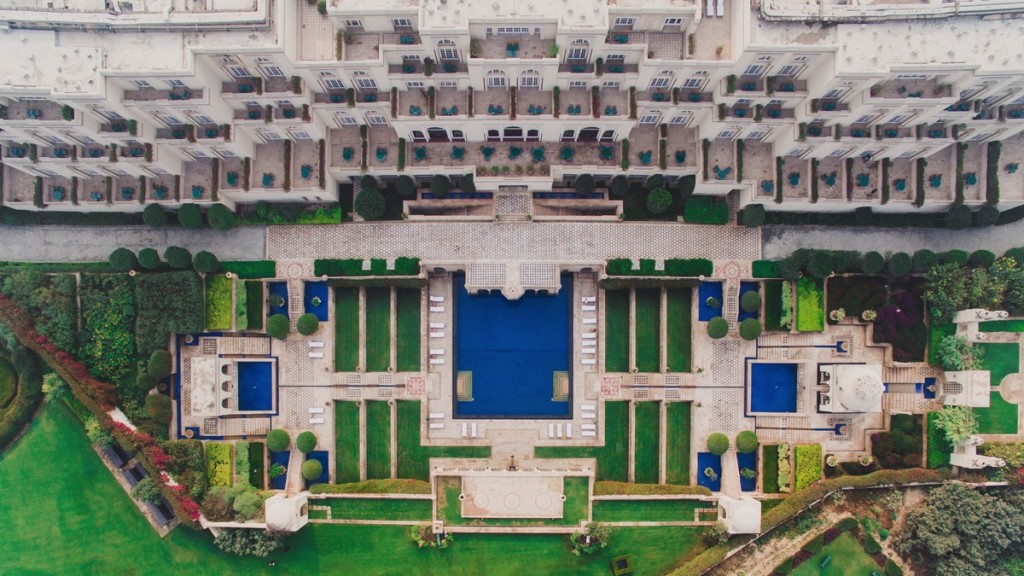 Lines, shapes, and angles are everything
At first, I thought that simply getting a camera in the air was enough to take awesome shots. I was wrong. If we're not careful, drone shots don't look different from what we all see out the windows of planes.
That said, aerial images that get angles, shapes, and lines right can really highlight the precision and amazing detail of the world and of structures.
Take your time, be precise, make sure the angles align. Take a bunch of shots until you get it right. Always be on the look-out for curves and lines that make interesting compositions.
The need for interesting shapes, lines, and angles also means that the easiest place to fly – in the middle of nowhere – is rarely the most interesting.
We need interesting subjects to make drone photography interesting, and sometimes, nature is just too random for the drone to really shine.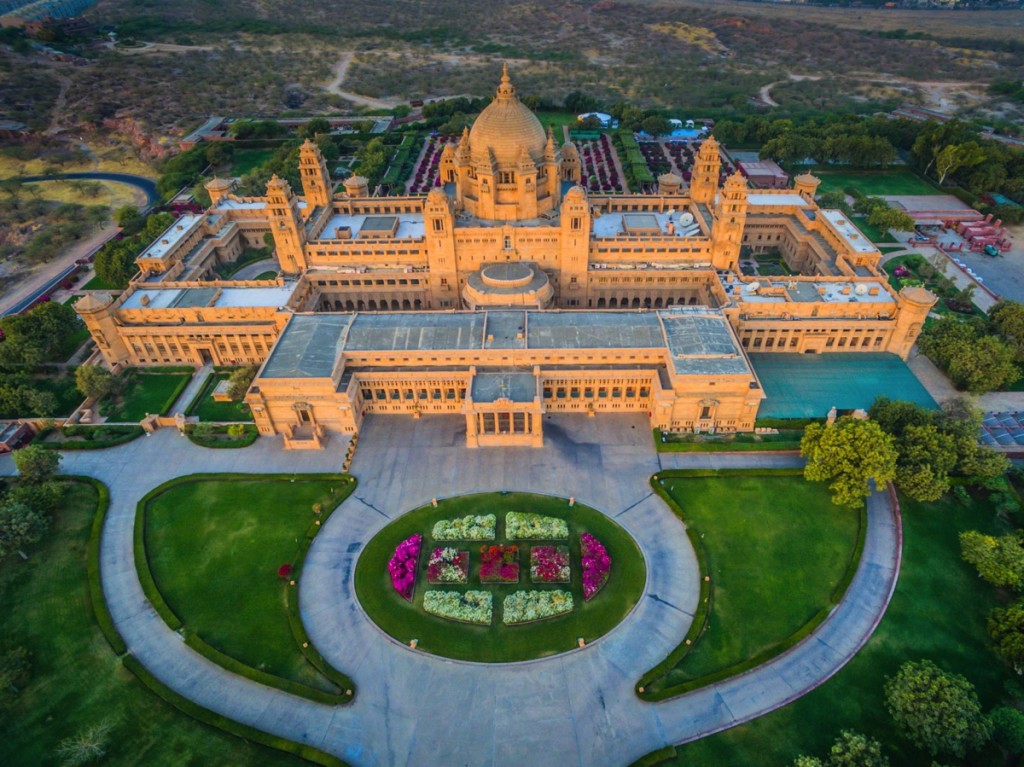 Focus on the light
 One of the best bits of advice I ever received as a photographer is to find light first and then find subjects. With the drone, I find that a lack of strong shadows often matters more than the perfect light.
This means early morning, sunset, or overcast days work well, even when they might be less exciting for handheld photography.
Mid-day is the most common time to go out and site-see, but also the worst time for photography of any sort as the shadows are harshest. This makes it easier to spend time with your travel partners and not flying.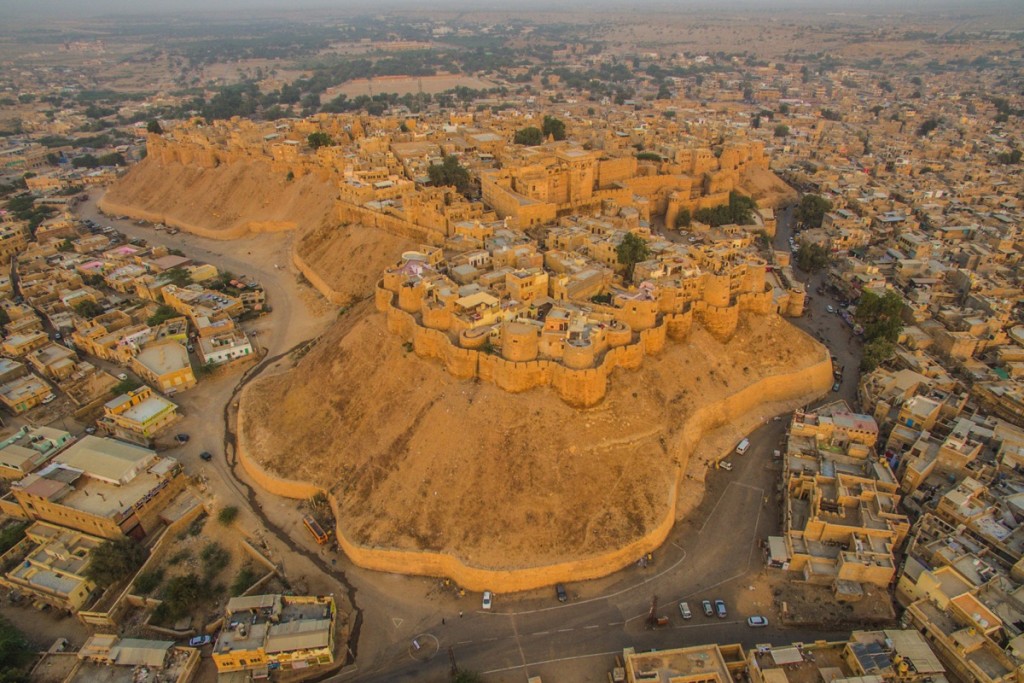 Most people out there are intrigued, not annoyed, by the drone
Almost everyone I came across in India was intrigued by the drone. This allowed me to do cool things – like stopping our car in the middle of a village filled with cows, fruit-stands, and tuk-tuks flying around. The villagers loved it.
In one village, when I got out to fly, a group gathered around the drone and wanted to check it out. As the drone rose up, they all stared up, and I got a great shot staring right back at them.
I find that whenever I push through any fears of flying, I end up getting great shots without really bothering people.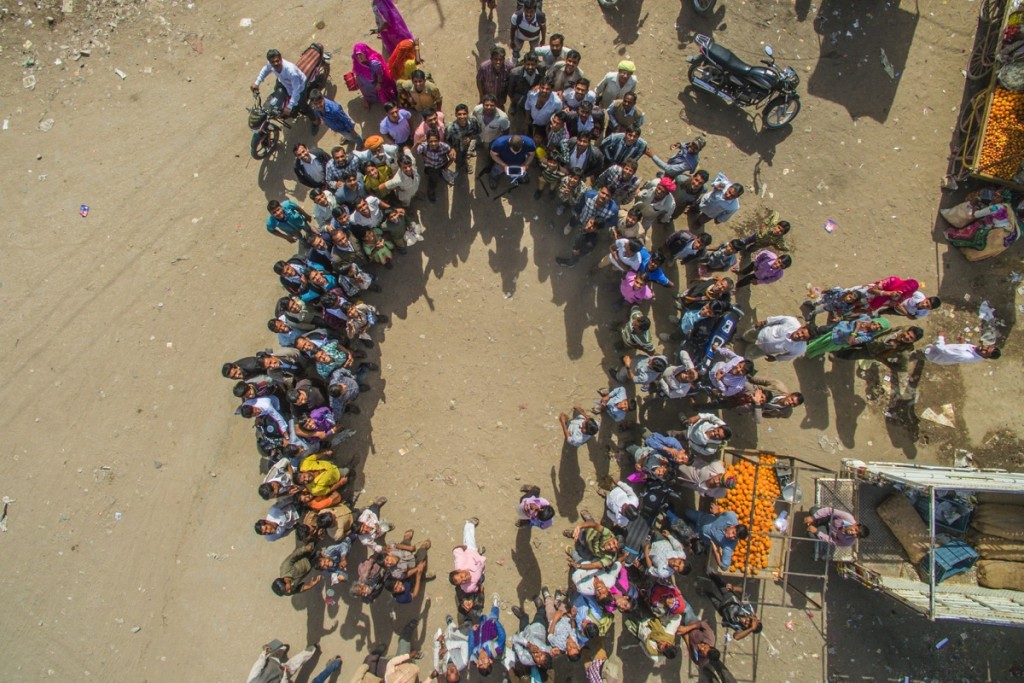 When to go high, when to go low?
When we have great subjects, keeping the drone low (below 200 feet) is a great way to pick up details. Low drone shots give us a unique angle on real world subjects.
This allows us to bring new, exciting angles to everyday scenes.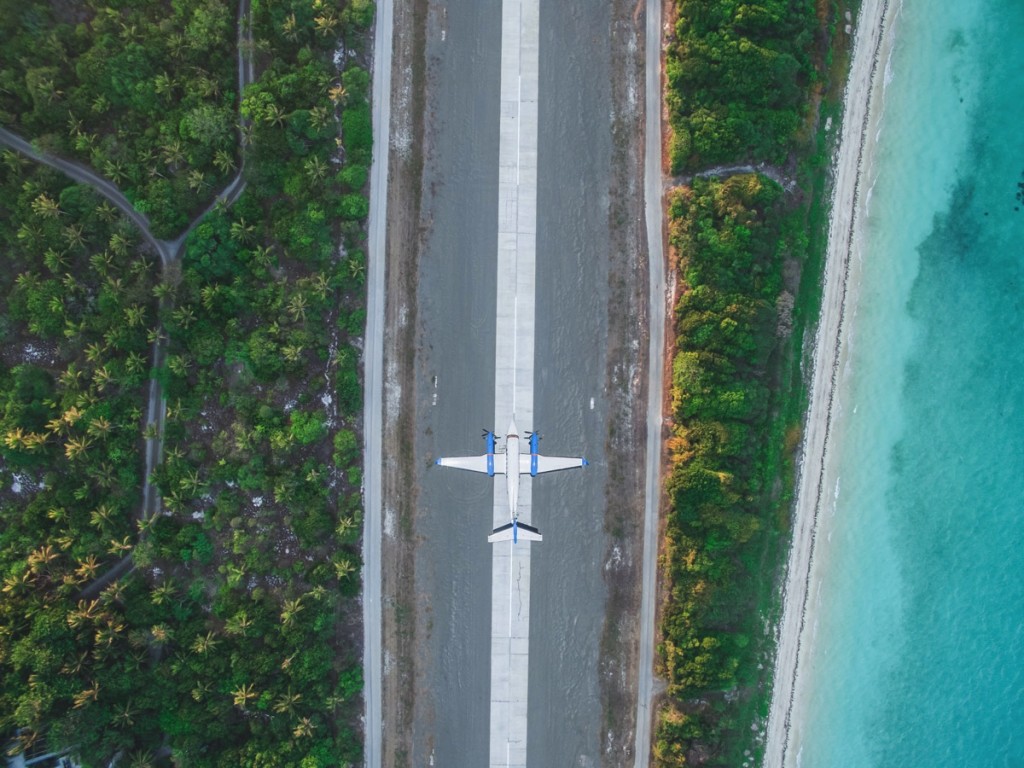 (parked plane on a private island)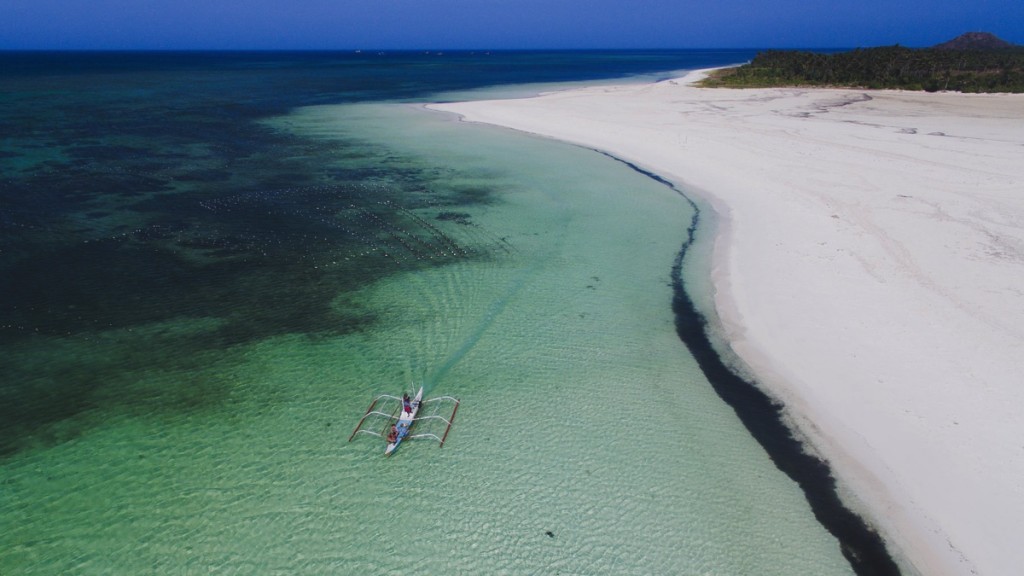 High drone shots highlight the shapes and patterns of the world. This can mean natural structures like coastlines or man-made structures such as cities. They build a sense of vastness.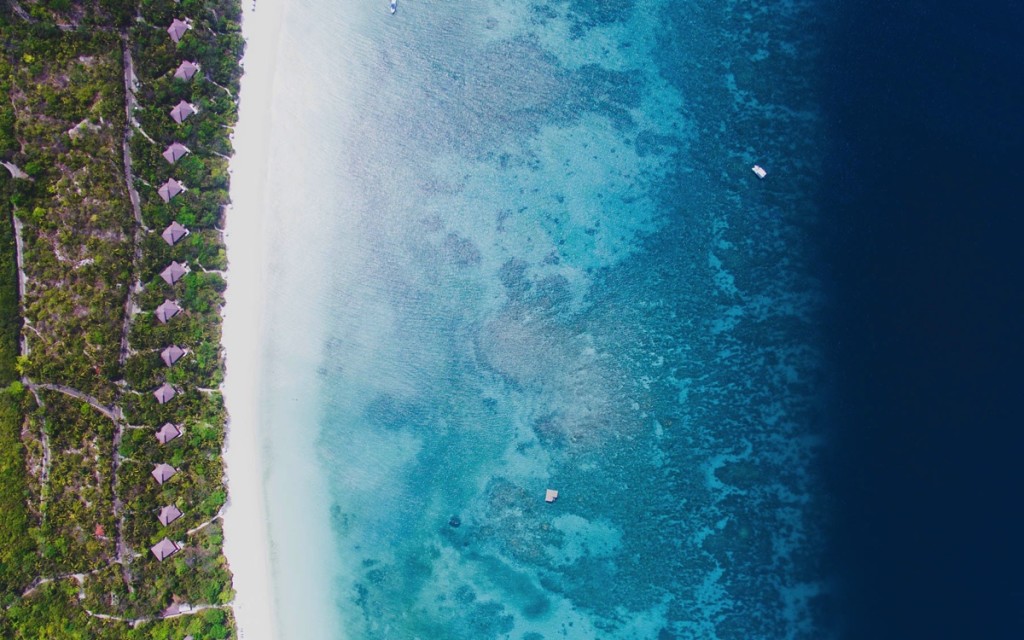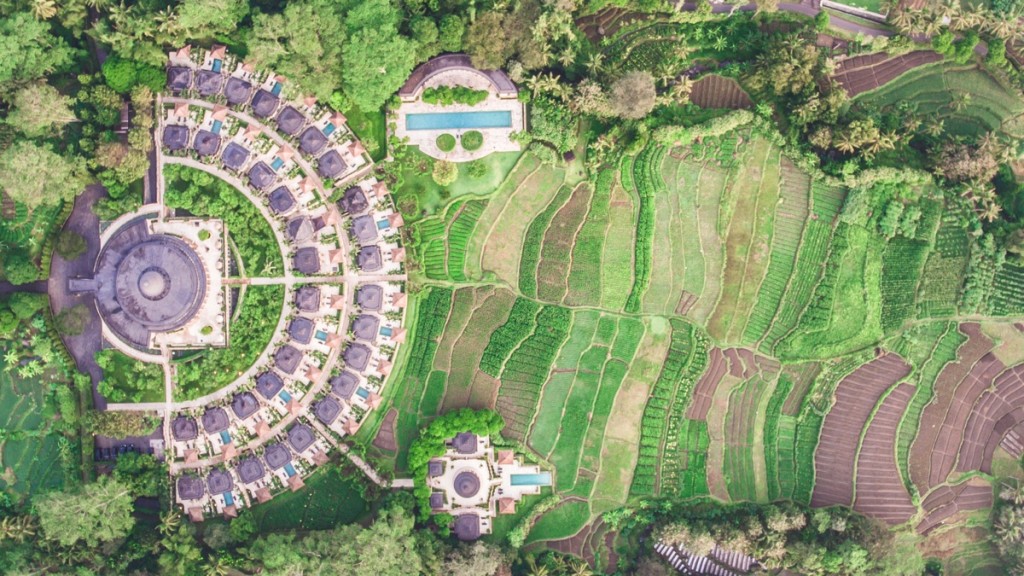 Still learning
 I'm still learning a ton about drone photography and what makes for good shots.
These are just some basic observations from my trips earlier this year. Travel drone photography is a new thing to me and to many, and experimentation is the only way to get better and learn more! So keep shooting!
If you have any questions, leave a comment below and be sure to check out more of Sam's travel photography on Instagram at @sgellman.

For more drone photography tips check out 8 Tips for Better Drone Photography which covers shooting in RAW, how to bracket, auto and manual mode, ISO, neutral density and polarizing filters and some technical tips related to the drone's sensors.