Posted on February 1, 2017
Drone Video of the Week: Icarus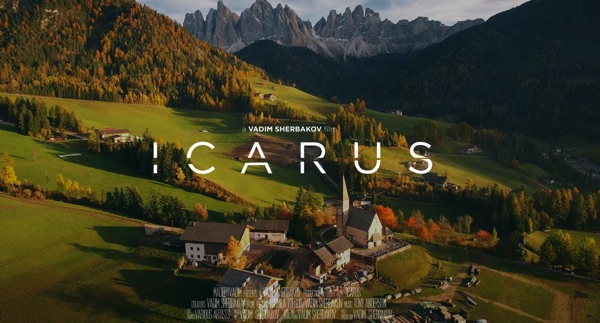 Vadim Sherbakov is an interactive web and mobile application art director and photographer based in Moscow, Russia.
"Icarus", Vadim's second drone film, takes us on a gorgeous journey through Italy, Scotland and Russia.
I asked Vadim if he could share some backstory on this film which you can read down below:
"Icarus" is my non-narrative short drone film and really homage to an awesome piece of technology, the Phantom 3 Pro, which has traveled with me for the last 2 years.
I've taken it to the rocky cliffs of Isle of Skye in Scotlan, to the mighty Dolomites in Italy, to unearthly Icelandic landscapes and to Lake Belfry in Russia.
While the Phantom 3 Pro is often disregarded by many pros because they say it has poor video quality, I decided to take that as a challenge and see if I could prove the critiques wrong with my work.
I believe that it's not the equipment that matters, but how you use it.
The Phantom 3 Pro was my first drone, and I believe DJI nailed the aerial prosumer market when it was first released it.
The first time I took a photo with it I immediately started to realize it's potential.
From that moment on I took my drone everywhere I went.
Because of that, all these familiar places started to look new and fresh again.
That is when I set out early on to refrain from creating the typical drone video that just showcased a single day's flight.
Instead, I started to collect aerial footage from places all over so that I could one day combine them altogether and make one complete film.
While it took a lot of time and patience to capture all this footage, I am very happy with how it turned out and I believe in the end it was all worth it.
Thanks for watching!
Gear Used:
Camera – DJI Phantom 3 Pro
ND filters – Polar Pro
Grading – Magic Bullet Looks
Editing – Adobe Premiere Pro CC
Post Production – Adobe After Effects
Music and sound effects – Adobe Audition
To view Vadim's work, visit his Instagram feed and Vimeo page.
For tips on how to make drone films like Vadim's, check out this post here where he provides a nice full breakdown of the process: